In the final scene of HBO's The Sopranos, mob boss Tony Soprano is seen sitting in Holsten's Diner in Bloomfield, N.J., with his son and wife, awaiting the arrival of his daughter. "Don't Stop Believin'" plays on the jukebox. Then the chime atop the diners front door rings, Soprano looks up with a face of concern, and the screen smash cuts to black for a few seconds before the credits roll.
Since airing on June 10, 2007, the scene has been a source of much frustration and speculation among fans and critics. And now, with the sudden death of Sopranos actor James Gandolfini Wednesday afternoon, the diner is being used as tribute to "one of the greatest actors of all time."
At Holsten's Diner, a small "Reserved" sign was placed at the table in which Gandolfini and his fictional family sat. The image was posted on Instagram and has since made its way around the Internet.
That's just one of many tributes to the iconic actor, who commanded the screen and ushered in a new era of TV drama with The Sopranos.
This morning HBO's homepage paid a subtle tribute to the 51-year-old star with something resembling a moment of silence on its website: the screen remained black momentarily before loading up its main menu.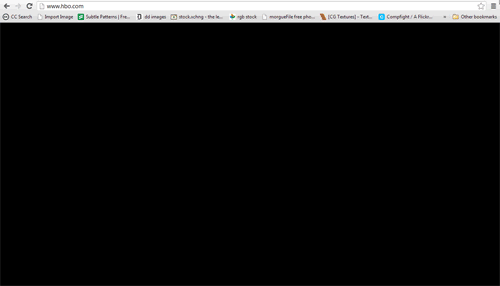 "He was a genius," Sopranos creator David Chase said in a statement. "Anyone who saw him even in the smallest of his performances knows that. He is one of the greatest actors of this or any time. A great deal of that genius resided in those sad eyes. I remember telling him many times, 'You don't get it. You're like Mozart.'"
Sesame Street uploaded a memorable 2002 clip of Gandolfini, talking about feeling scared, on its YouTube channel. 
On Twitter, Gandolfini and Soprano have been mentioned more than 600,000 times combined since news broke Wednesday afternoon, with countless tributes and condolences from politicians, fans, and celebrities.
My condolences to the family and all those who loved James Gandolfini – a true NJ Great and NJ Original. RIP.

— Cory Booker (@CoryBooker) June 20, 2013
My thoughts and prayers go out to James Gandolfini's family. An extraordinary actor. RIP, Mr. Gandolfini.

— Robin Williams (@robinwilliams) June 20, 2013
RIP James Gandolfini! Your iconic portrayal of mob boss Tony Soprano gave soul to a monster and fostered perverse pride in the Garden State!

— KevinSmith (@ThatKevinSmith) June 19, 2013
On Tumblr, fans of Gandolfini have paid tribute through illustrations.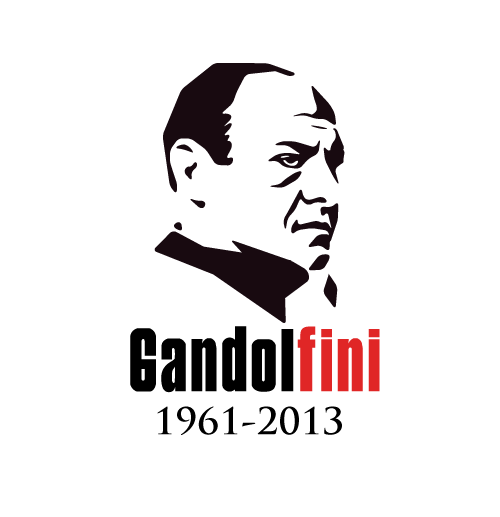 Illustration via logoturn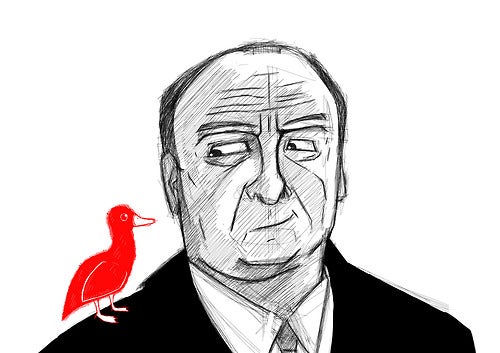 Illustration via theartofabthomas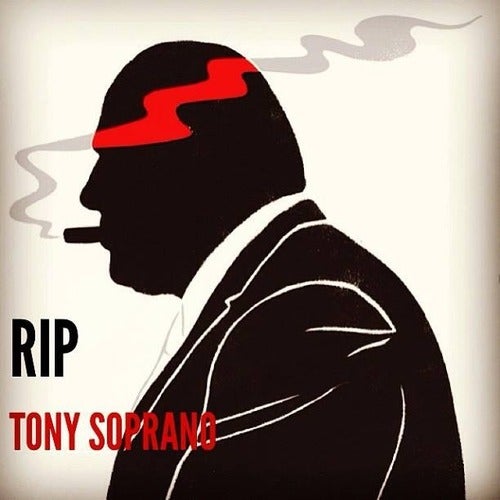 Illustration via supersat
Gandolfini was vacationing in Rome when he died. The three-time Emmy winner for Best Actor is believed to have suffered a heart attack while in his room at the Hotel Exedra, ABC reported. An official autopsy will be conducted Friday.