While Apple held its new product announcement on Tuesday in Cupertino, Calif., New York Fashion Week was in full swing across the country. And though the tech nerds hanging on Tim Cook's every word might not have an interest in fashion besides the brand-new Apple Watch, one NYFW designer has a very keen interest in tech.
Israeli-born fashion designer Elie Tahari will hold his Fashion Week presentation at the Elie Tahari Vault on Manhattan's Fifth Avenue at 5:30 ET on Tuesday, and attendees will not only get a first look at next season's styles, but they'll also come face-to-face with a dress covered in more than 50 iPhones. 
Yes, you read that right: 50 iPhones on one dress.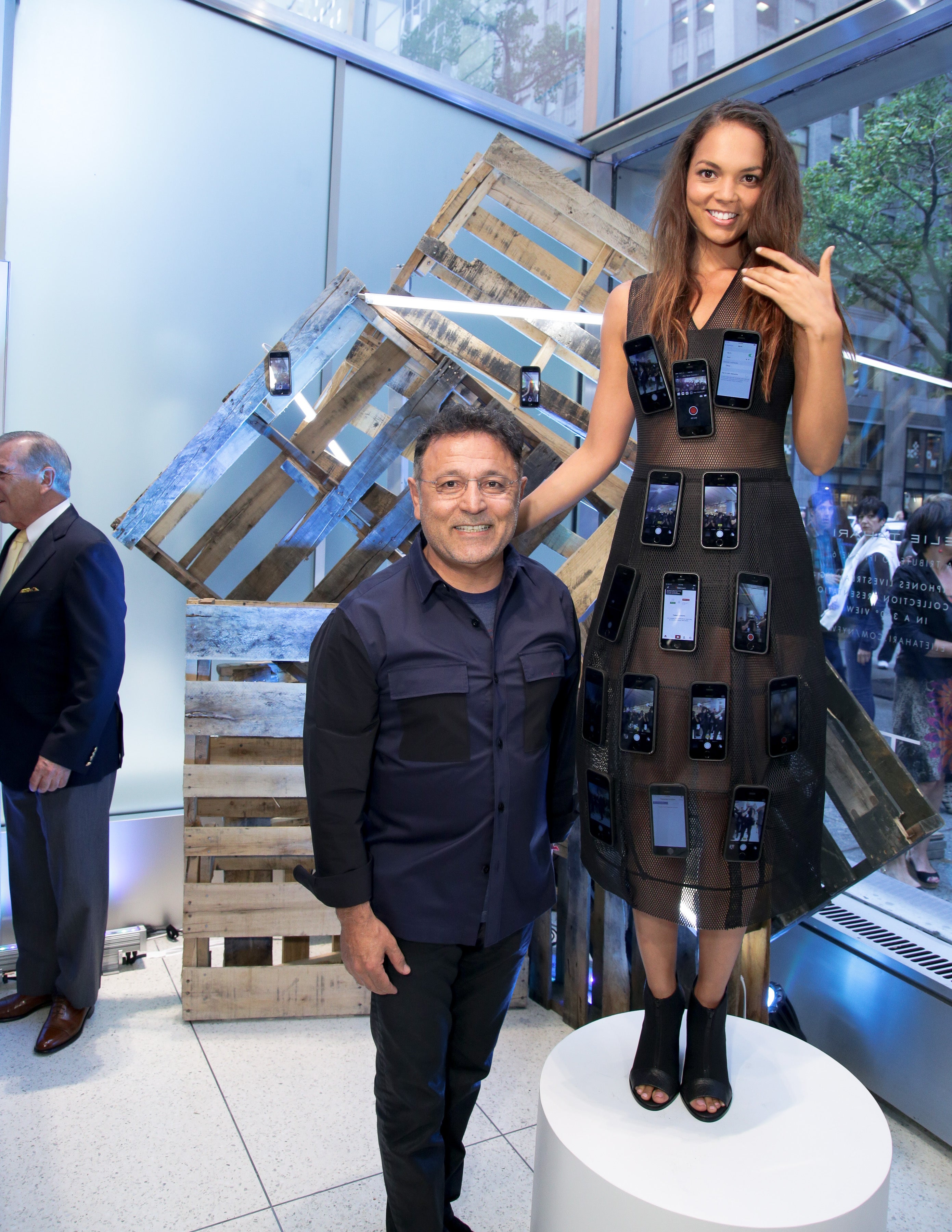 Photo via BFA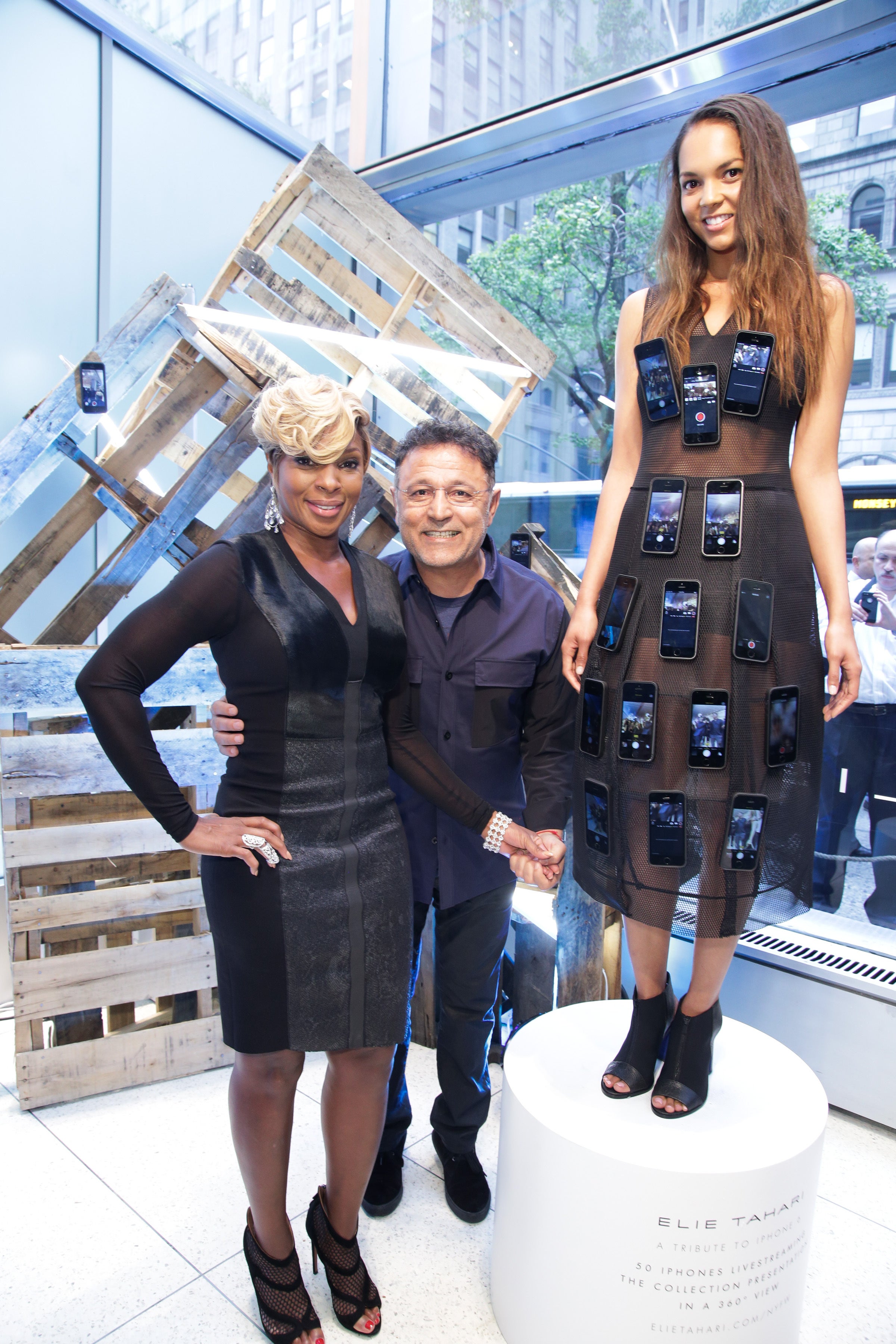 Mary J. Blige with the iPhone dress. Photo via BFA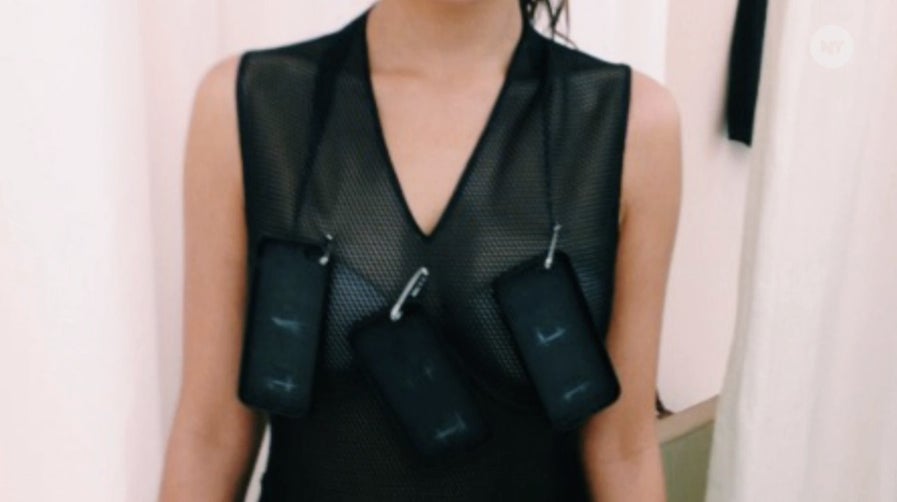 "The model will be wearing the dress and circulating throughout the presentation," a spokesperson for Tahari told the Daily Dot. "Since the iPhones are all over the dress, they can capture all angles of the presentation. If you walk up to her you can see yourself on it. It captures what the dress sees."
And the timing of the dress's debut is no coincidence. "Mr. Tahari was inspired by the vision of Steve Jobs, and his lasting impact on our everyday lives," the spokesperson said. "They saw that the two things [presentations] were coinciding, and used it to tie fashion and technology together."
The event will be livestreamed at elietahari.com/nyfw so you can catch glimpses of the industry's most influential and beautiful people frowning at the poor model saddled in a dress made of mesh technofabric, covered in iPhones.
Here's a quick preview of the creation from Now This News.
One note: Though the dress is honoring the launch of the iPhone 6, it is actually covered with the 5S model. So last season.
The iPhone has already become less of a tech accessory and more of an appendage. Tahari has simply made the transformation complete.
H/T Now This News