We already know Instagram's user base is more female than male. But Instagram analytics firm Nitrogram looked at the gender differences between Instagram users, and discovered that, in certain places, Instagram is actually a man's app.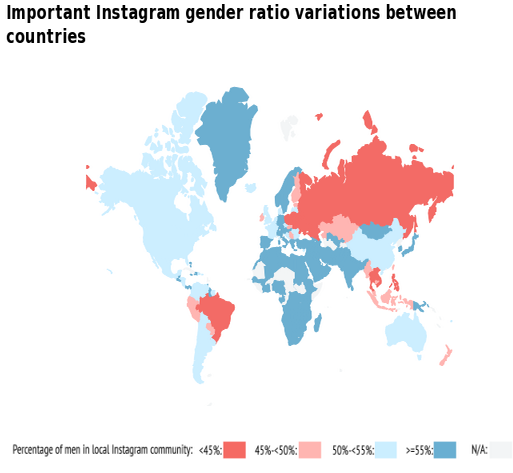 The most man-centric country for carefully selected brunch filters? Saudi Arabia, where men make up 85 percent of Instagram users. That probably says more about the accessibility of mobile apps in the rigidly patriarchal Saudi society than it does about Saudi women being disinterested in using the photo-sharing service. Other countries in the Middle East also had mainly male Instagram userbases, with Iran coming in at 82 percent male. Again, this serves as a reminder of gender equality issues in these countries.
Every country surveyed on the African continent has a higher male turnout than female, as does India. But for the rest of the world, women dominate.
In Thailand, where Instagram is wildly popular, self-identified women comprise over 65 percent of the userbase. Russia, the Philippines, Vietnam, and Belarus are also highly female-skewing. Things are fairly even in the United States, China, and a handful of other countries.
Considering that Instagram has more female than male users, it's strange that there are more men (59 percent) with over 10,000 followers than women (41 percent). When it comes to elite users (people with over 1 million followers) men are ahead as well, though by a smaller margin: 54 percent male, 46 percent female.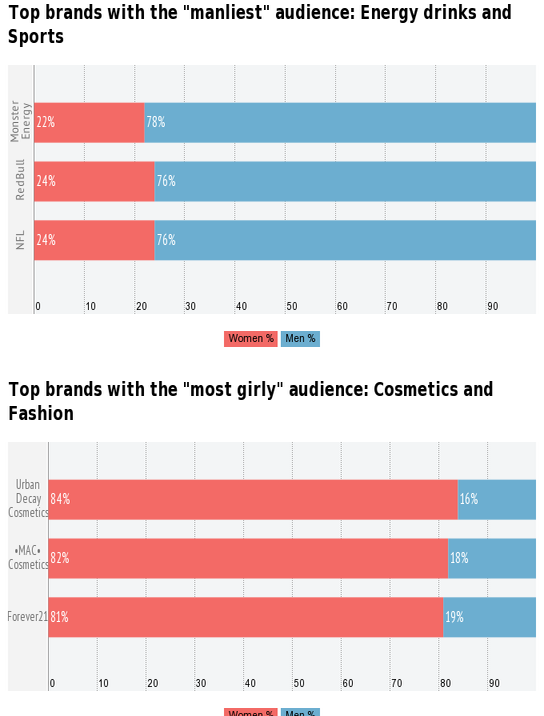 Nitrogram's study looked at how men and women follow brands differently, finding that men are more likely to follow energy drink and sports-related accounts, while women are more likely to follow cosmetics and fashion accounts. Way to conform to gender stereotypes, Instagram users.
H/T Business2Community | Photo via Flickr/jes reynolds