A mysterious Instagram account called Celebface is exposing celebrities' Photoshopped and altered social media photos.
The private profile, which boasts over 600,000 followers, posts images of stars like Kim Kardashian, Bella Hadid, and Naomi Campbell, and points out the alterations, which usually involve slimming down the waist and lifting up the face. "WELCOME TO REALITY," the profile reads.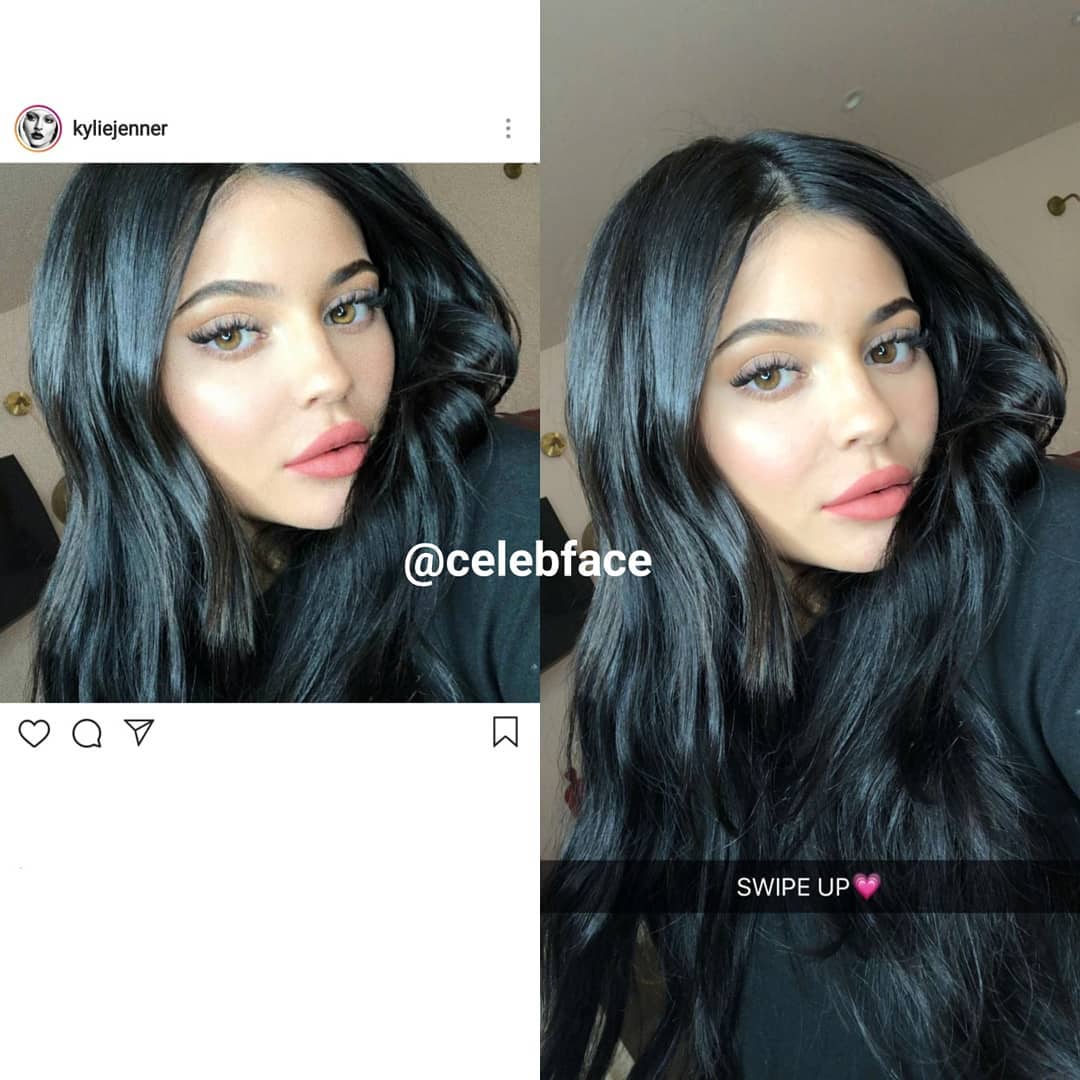 Most of the changes are extremely subtle, which is sort of the point. At the surface level, the photos look almost exactly the same besides some slightly modified coloring. It's only when followers watch comparison videos with the overlaid photos that it's obvious how much has been transformed.
The owner of the account, a 24-year-old named Anna, told the Daily Mail that they just wanted to "show the truth" and prove that even celebrities aren't perfect.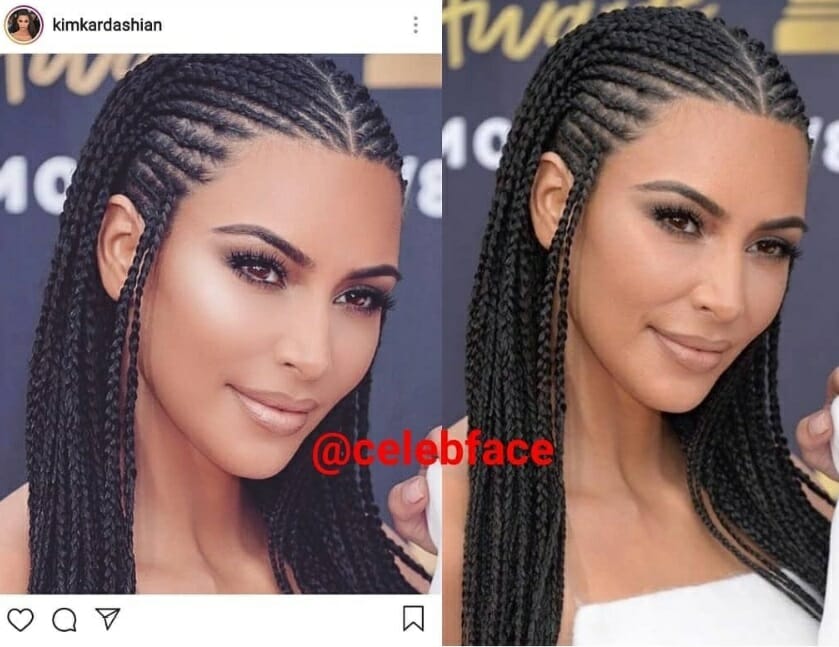 In addition to its Photoshop reveals, Celebface also compares similar-looking celebs and old photos to let followers decide if the stars have had any facial work done. The images comparisons of internet influencers are particularly drastic.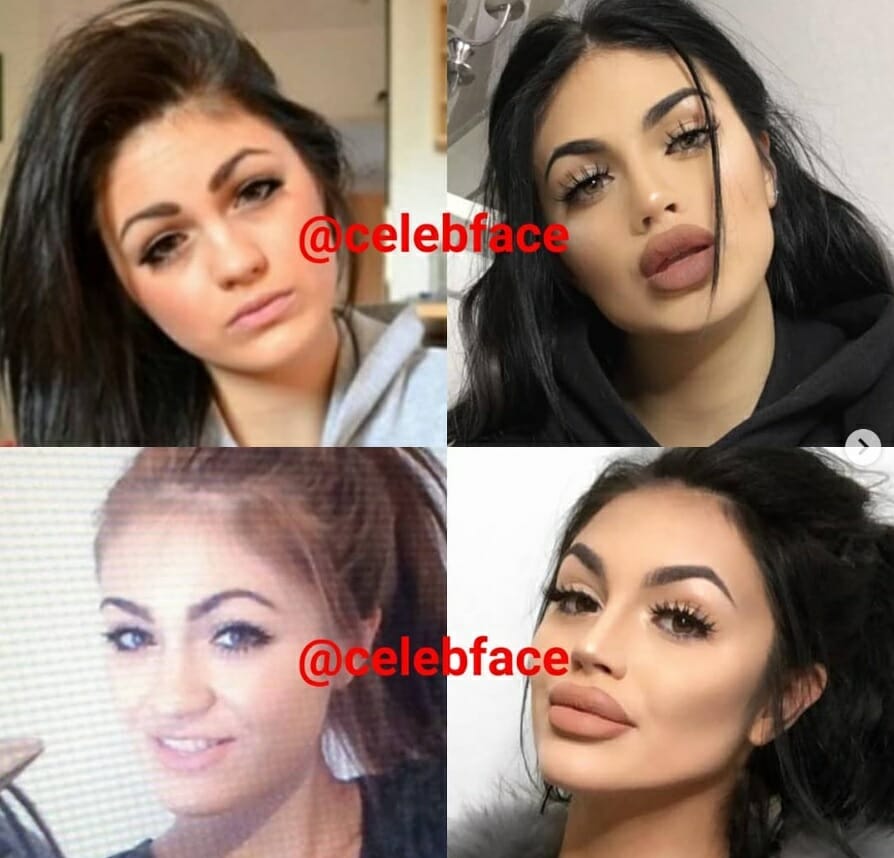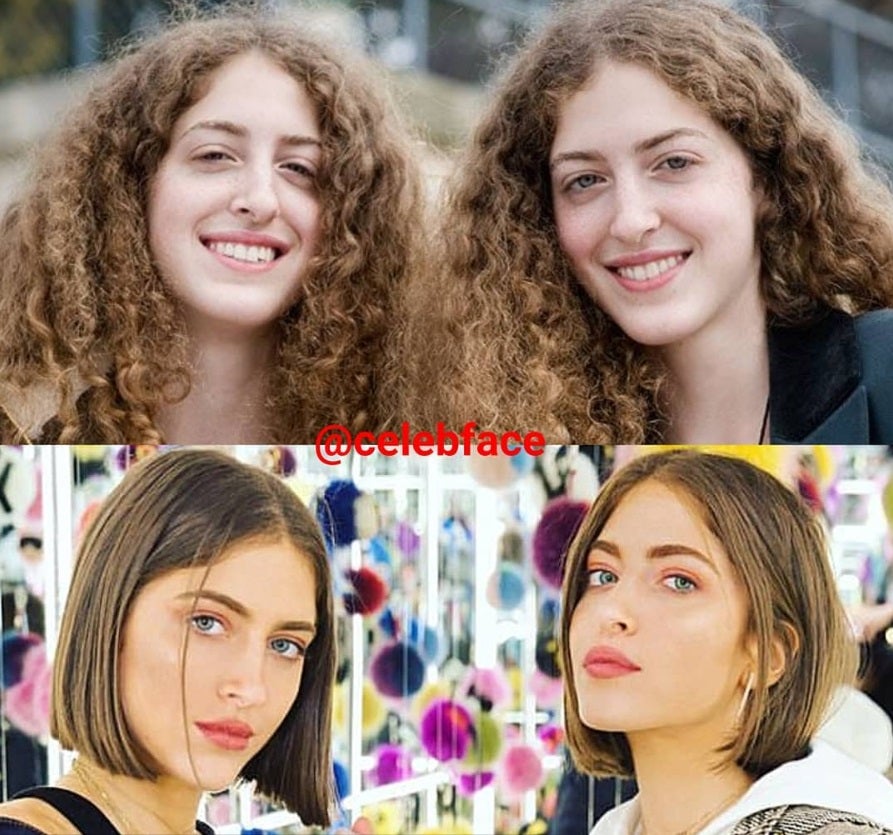 According to an Instagram age checker, the account was created around February 2015. It's since had over 7,000 posts.
Celebface caused a ton controversy among its targeted stars and their fans. Critics call the account a breeding ground of negativity and claim it unnecessarily exposes people's insecurities, while supporters applaud the profile for calling out celebrities who claim they've never had any work done.
Celebface has also been accused of bullying some stars. In one post, a photo of Bella Hadid's Vogue Japan photoshoot was accompanied by the caption, "Your parents bought your career, but they didn't buy the confidence for you. I wish you to be happy, because you don't love yourself and are unsure of yourself."
Despite the backlash, it's somewhat comforting to know that celebrities are just as self-conscious about their photos as the rest of us are.
H/T Daily Mail
---
The steep psychological price we pay for social media

Introducing 2 GIRLS 1 PODCAST. Alli Goldberg and Jen Jamula (two actors who perform bizarre internet content on stage) have hilarious and humanizing conversations with Bronies, top Reddit mods, professional ticklers, video game archaeologists, dating app engineers, adult babies, cuddling specialists, vampires, Jedi, living dolls, and more.
Here's an episode you might enjoy:
Or subscribe to 2 GIRLS 1 PODCAST in your favorite podcast app.
---