What does the city you live in say about you? A lot, if the rampant #I'mSo[city] meme is to be believed.
Currently going viral on Facebook, the meme has spent the past few weeks crawling across Instagram, Twitter, and other venues after a gradual climb to prominence over several years. It's also served as an important localizing voice on social media for the African-American communities who've been doing most of the hashtagging.
Screengrab via Facebook
The meme has quickly become a place to alternately joke about the ills of the city you live in, boast about the things you love, and take a trip down Nostalgia Lane:

Screengrab via Facebook
There was plenty of local crossover, too. Brooklyn Facebook user Christopher Graves got in on the action by sharing a viral video of a group of Kansas City police officers who blocked off a street in their neighborhood last week to play basketball with a group of local kids.


Although the meme seems to have been squarely cultivated by black social media users, the first instance of "I'm So [City]" that we could find is the early 2009 song by the punk-glam band MYNX, "I'm So L.A."  
Later that same year saw this tweet:
#imsomemphis That I'm going baby…to the Hole in the wall…

— En SHABBA Nur (@Owtlaw) September 12, 2009
The phrase started to spread. In 2010, on the Gucci and Waka song "Bite Me," Waka sings, "I'm so mother****ing neighborhood." A few months later, the first "I'm So…" community sprang up on Facebook, for I'm So Atlanta. (It currently has 65 members.) I'm So Houston followed.
There were other references here and there, like 2012's "I'm So Austin, She's So Houston," another "Im so LA," and a reference to "I'm so NY" from Earth to Echo's rapper wunderkind Astro. 
Meanwhile, "I'm so NY" was slowly making the rounds. Here's an April 2012 on-the-street reference: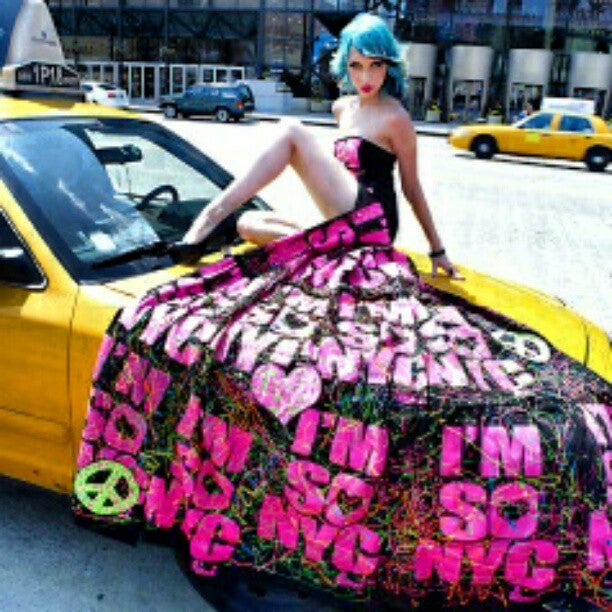 Photo via Instagram
Later that same year, a now-defunct dating website called ItsSoMiami briefly appeared in southern Florida. But the meme really found its footing with Fabolous's Fall 2012 offering ,"I'm So NY." With the opening hook, "I'm so NY Weezy prolly don't like me," Fabolous referenced rapper Lil Wayne's distaste for the city.
Not long after that, references to the phrase could be found in association with the New York Knicks and related fan swag: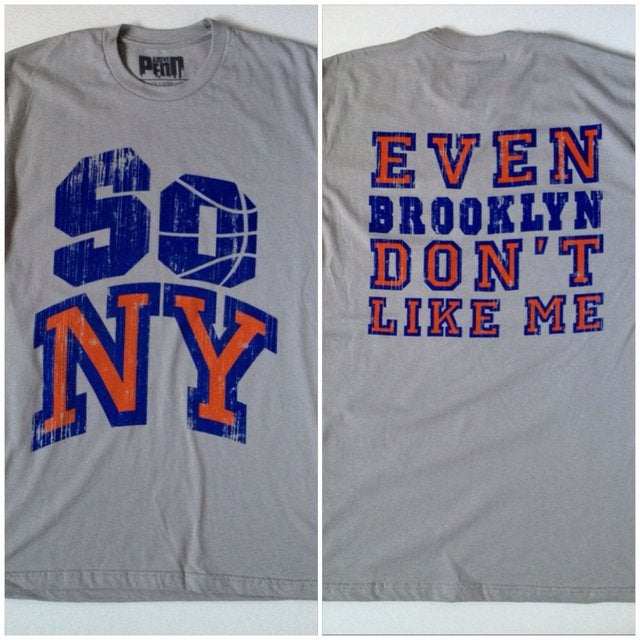 Photo via Fancy
Obviously New York and L,A, aren't the only cities with pride, or an identity hewn from place and local culture. But not everyone is happy with the display of local pride overwhelming their Facebook feeds:

Screengrab via Facebook
Still, the hashtag, which so far seems to have circulated among primarily African-American social media communities around the country, seems to be resonating with a number of people. On his website, Portland writer Jelani Greenidge took a moment to reflect on why the #ImSoPortland hashtag is "more than just a meme":
It's important for me to remember how much I love it here, how much history I have here, because it brings important context to the times when I feel like I need to talk about what it's like living here as a black person (hint: sometimes it sucks) . . .

It's no surprise that "I'm So Portland" seems to be a mostly black social media meme, because white Portlanders have less of a need to affirm their identity in the context of this city. They have "Portlandia" to do that for them.
Regardless of what city you live in, it's great to be reminded that every urban neighborhood—and even suburbs like McKinney, Texas—has its strength as well as its weaknesses. Just take a look at the hashtag for one of the most unfairly maligned American cities, #ImSoDetroit:

Screengrab via Facebook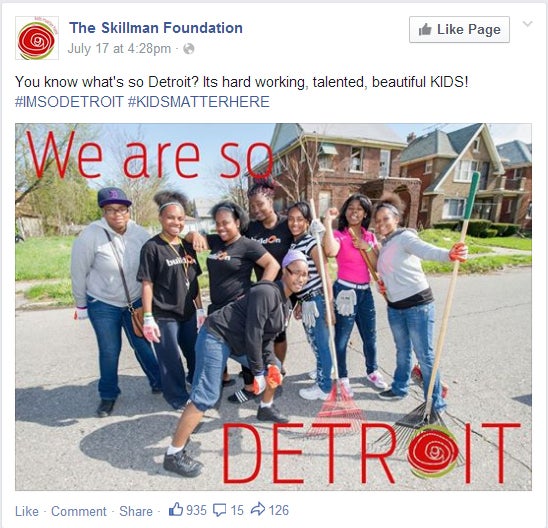 Screengrab via Facebook
No matter where you live, the hashtag is a reminder that you're surrounded by friendly neighbors—most of them on the Internet, just like you. And even if you're not a native of your city, now might be the perfect time to join in the hashtag and get to know someone on your block or your neighborhood. 
Who knows? You just might make the Internet feel a little smaller.
Screengrab via Facebook