There's something remarkable happening at Tumblr blog ihaveatherapist.com, and through the Twitter hashtag #ihaveatherapist: people the world over are submitting selfies and stories that seek to communicate just one simple notion: There's nothing shameful or "wrong" about seeking therapy—in fact, it's completely normal, and often a great idea for positive change in one's life.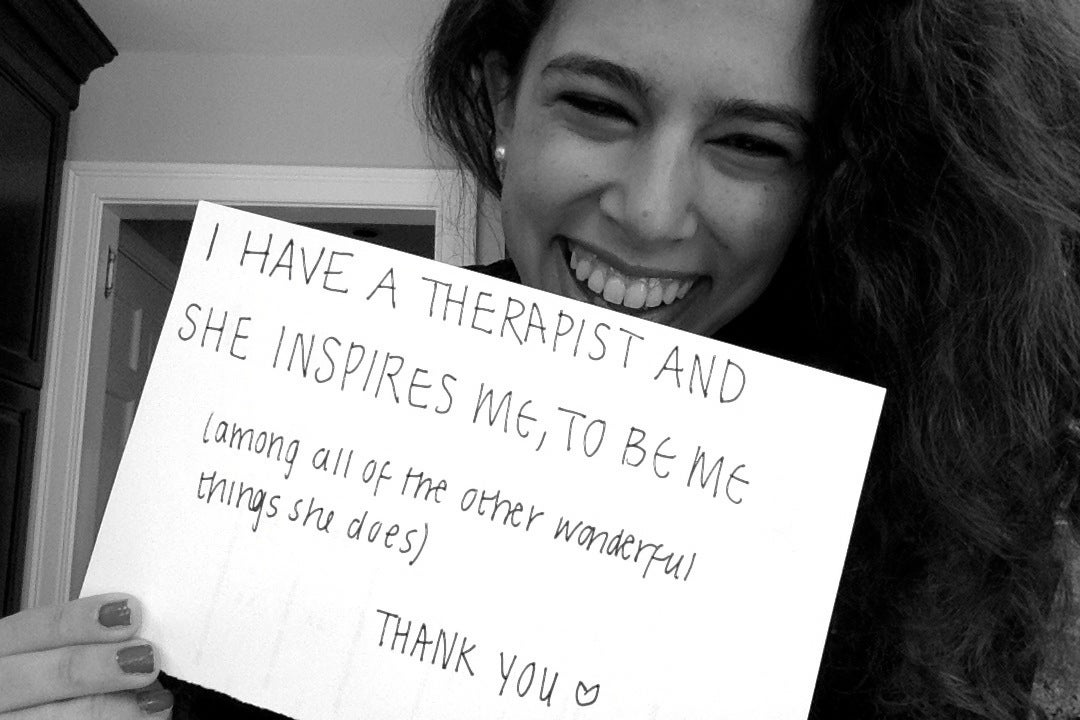 Charidy, a Brooklyn startup that provides a fundraising platform for non-profits, is behind the site, and provided the rationale that "we live in a world that still has not totally accepted therapy. It's seen as a 'last ditch' option for people who are in deep trouble or as something that's only for 'broken' people."
How could one correct the prevalent misunderstandings about what therapy is, and about its potential benefits, while encouraging others in need to consider it?
In a Facebook discussion about mental health and how to change the stereotype of those in therapy from "sick" to "getting better," singer-songwriter Esther Freeman had suggested a campaign where the therapized could open up about their treatment with pride, unafraid of being looked down upon. Shortly after, ihaveatherapist.com was born, with a constant stream of submissions and links to mental health resources.
"It's time for everyone who needs mental help to get it!" wrote one man. "People from all walks of life, ages, rich, poor … all see therapists. It doesn't mean anything bad about you. The fact that you are seeking help is a very, very, noble act." A young woman wrote of growing to accept the value of therapy with a school counselor: "It took a while for me to be comfortable there, talking with her, but I'm glad I went. It's been a long two years, but I am a completely different person from who I was then."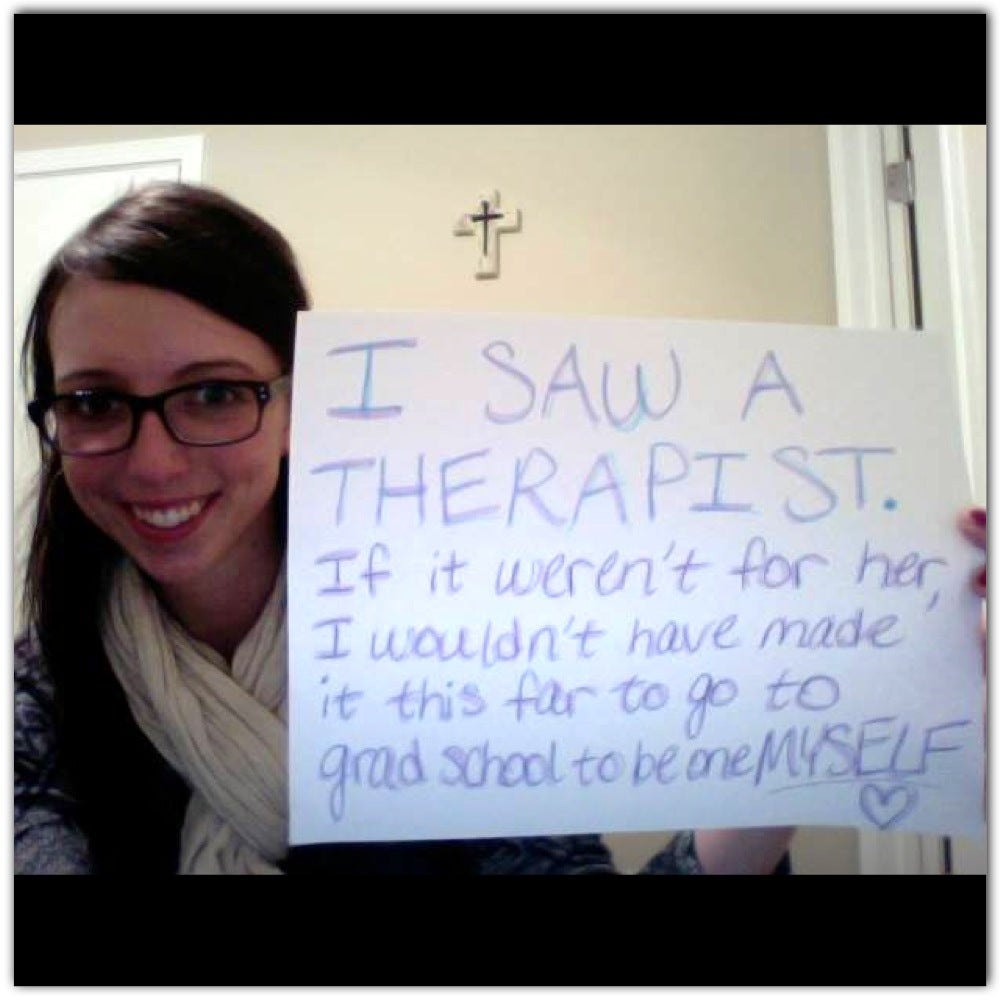 The site is also rife with future psychoanalysts and various doctors of mental health, many inspired by their own therapists. "I have a therapist! (And soon I'll be one too!)" reads a piece of paper held up by one woman. Other individuals already working in the field were happy to report that they in turn schedule appointments to talk through their own problems with colleagues.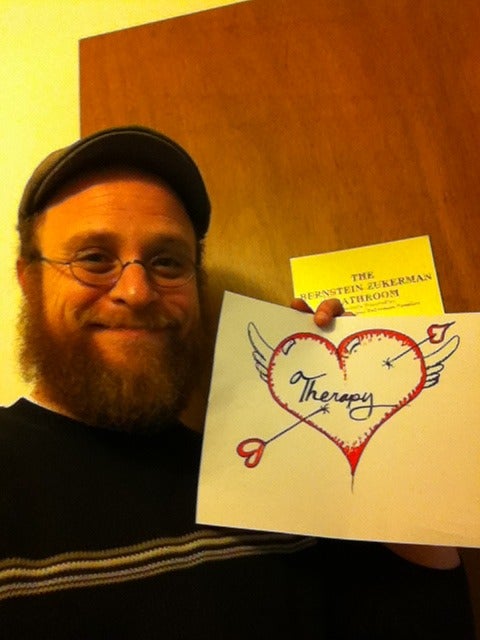 But most affecting, one would have to say, are all the admissions that therapy literally saved one's life—from bulimia and suicidal depression to nervous breakdowns and drug abuse, there is no end to the list of life-consuming struggles that therapists have steered their patients out of. To realize that so many of us might not be here without the help of a good therapist, and that so many more support the decision by friends and relatives to secure that help, is a humbling and ultimately uplifting experience.  
Photo by Threshold Photos/Flickr