Much like The Wizard of Oz captured a twister in sepia tone, East Coasters are snapping Hurricane Sandy-related photos and slapping on a filter to give them an old-time look.
A site called Instacane is sharing Instagram images ahead of the storm hitting the shoreline. Over the weekend, the site mainly showed snaps of prep work but is likely to showcase more photos of flooding and Sandy itself starting later Monday.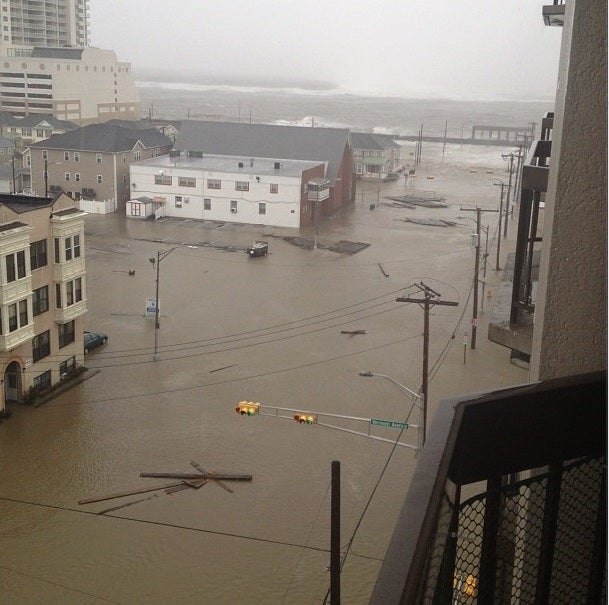 Photo by @hoeboma
The site, created by Facebook employee Chris Ackermann and Peter Ng (who works within the New York Times research and development lab), was originally set up last year to track Hurricane Irene. The pair decided to bring it back "due to popular demand."
The images on the site refresh every 10 minutes, and gives a genuine, on-the-ground look at how people are dealing with the so-called Frankenstorm as it bears down.
Photo by @todayshow
If Instagram isn't your thing, you can keep a close eye on the storm as it approaches through a number of webcams.
The New York Times set up a camera on the 51st floor of its Midtown Manhattan headquarters. Even if Sandy doesn't touch down near New York City, it offers a fresh look at the town's skyline every minute.
A camera on the torch of the Statue of Liberty gives a peek at the NYC harbor. The swirling sound of wind makes the storm's intensity clearer. Quartz and Gizmodo have lists of webcams to watch throughout New York, New Jersey, Virginia, and Maryland.
It may also be worth keeping an eye on the @HurricanePhotos Twitter account.
Photo by @jadorebmore/Instagram