When most people make art with crayons, they mean drawing a picture. For Northern California artist Hoang Tran, it literally means turning Crayola's finest into works of art.
Tran is the proprietor of Carved Crayons, a Tumblr blog and Etsy shop dedicated to his creations—brightly colored crayons hand-carved into wax sculptures of pop cultural nerd icons, namely characters from franchises like Star Wars and Futurama.
He came up with the idea after seeing another artist's similar work online a few years ago. Tran wanted to give it a try himself, but the plan eventually fell by the wayside. That is, until earlier this year, when a friend who was putting on a Game of Thrones-inspired art show asked him to participate.
"I'm not the best painter or drawer so I thought of doing something more sculptural. Then I remembered the crayon carvings," Tran wrote in an email. "Since each House in the books/show has a unique sigil and color, it seemed to fit well with colorful crayons. Despite never doing it before, I ended up carving nine crayons. They took awhile to do but they were well received at the art show. I enjoyed making them so I just kept going."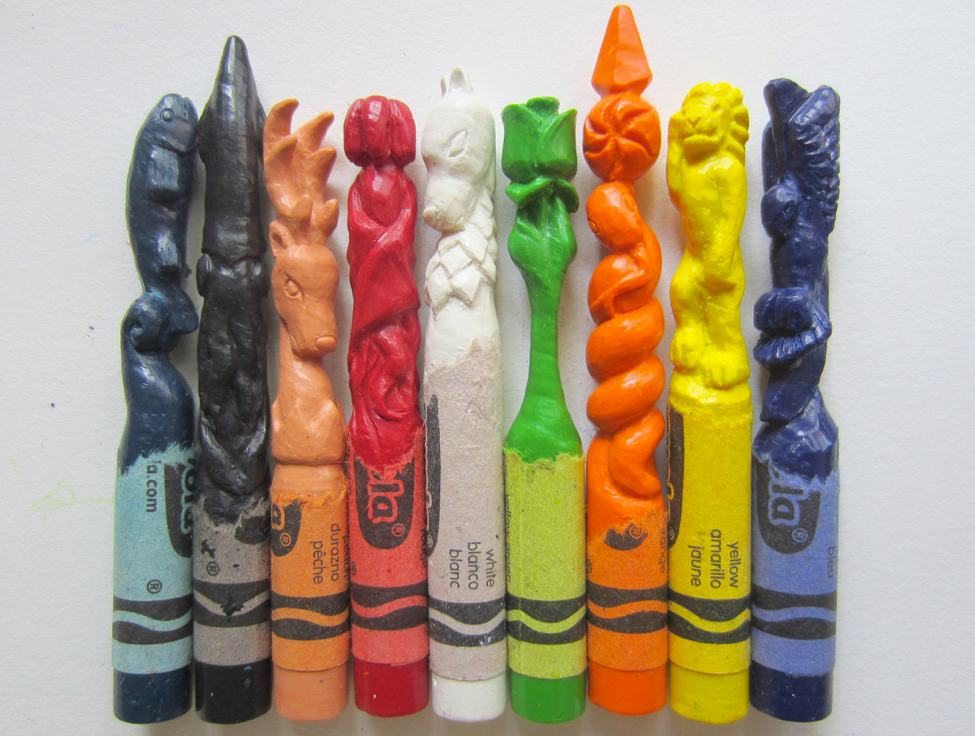 Each crayon, which typically retails for somewhere in the neighborhood of $30, takes a few hours to carve. Tran admits that sometimes they can take a bit longer if he gets wrapped up in the details of a particular character.
In addition to carving what he calls "geeky/pop culture-y things," Tran also takes custom orders. He's gotten requests for things like the TARDIS from Doctor Who, the Dude and Walter from The Big Lebowski as well as Frank the Rabbit from Donnie Darko.
However, his favorite creation so far is Princess Bubblegum from the Cartoon Network show Adventure Time. It was the first one of his sculptures to gain widespread attention on Tumblr, where it was shared over 50,000 times.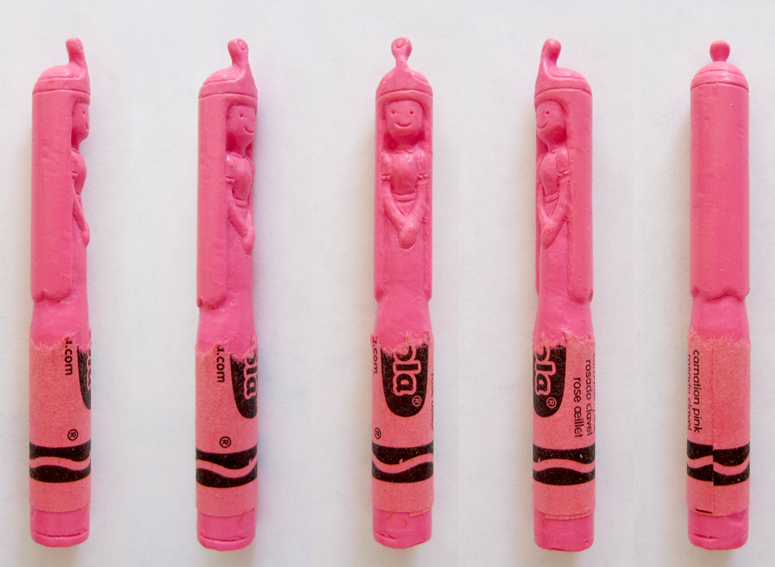 Tran says he found that level of attention his work has garnered somewhat of a surprise. "Unexpected is probably the best word," he explained. "However, it's a whole other thing to see it actually happen and have different websites and blogs write about my work. I can't say that's it's been life changing (yet) but I'm definitely interested to see where it goes from here."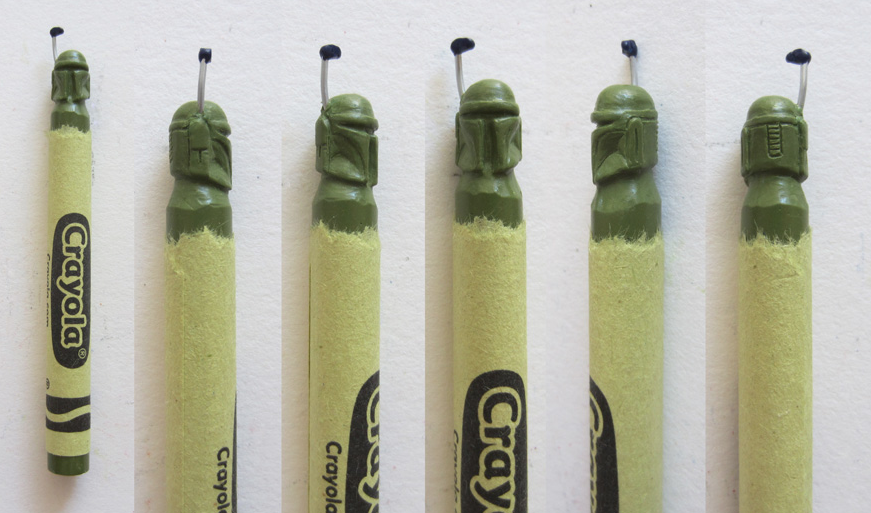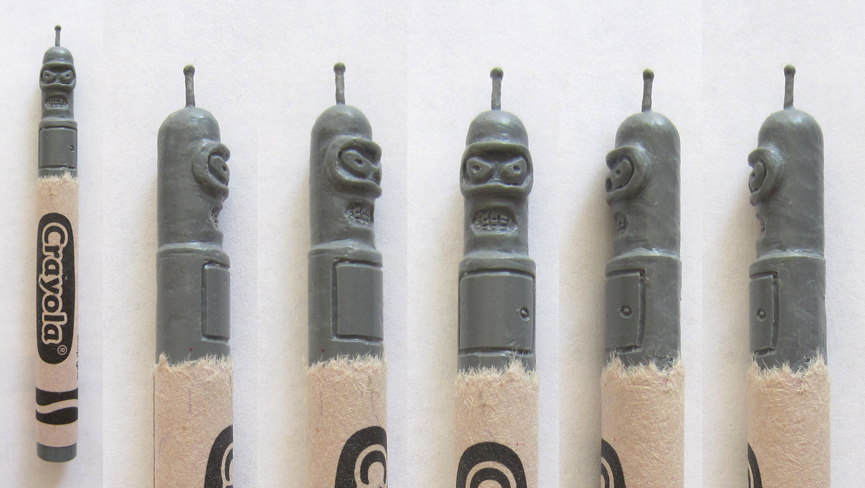 Check out Tran's Etsy shop and his blog, which is cheekily entitled Wax Nostalgic.
H/T Boing Boing | Photo via Carved Crayons/Etsy