It's the time of year when adorable little girls across the country become the cookie equivalent of crack dealers. Everyone needs their Thin Mint fix—but you have to know a Girl Scout to score a box.
Some of you likely have co-workers or family friends who can hook you up with that chocolatey goodness. But, for the poor souls without a connection there's hope, and it comes in the form of an app.
The Kellogg Company has debuted its Girl Scout Cookie Locator app that does just one thing: It finds you cookies.
As you delve into the app you might discover something unexpected—the real question is not  "Where are the cookies?" It seems Girl Scouts are everywhere this time of year, with tables set up for public sales outside grocery stores and schools. (You may have heard about an industrious scout who moved a bunch of sugary inventory outside a San Francisco pot shop.) 
The more important question is "When are the Girl Scout cookies?"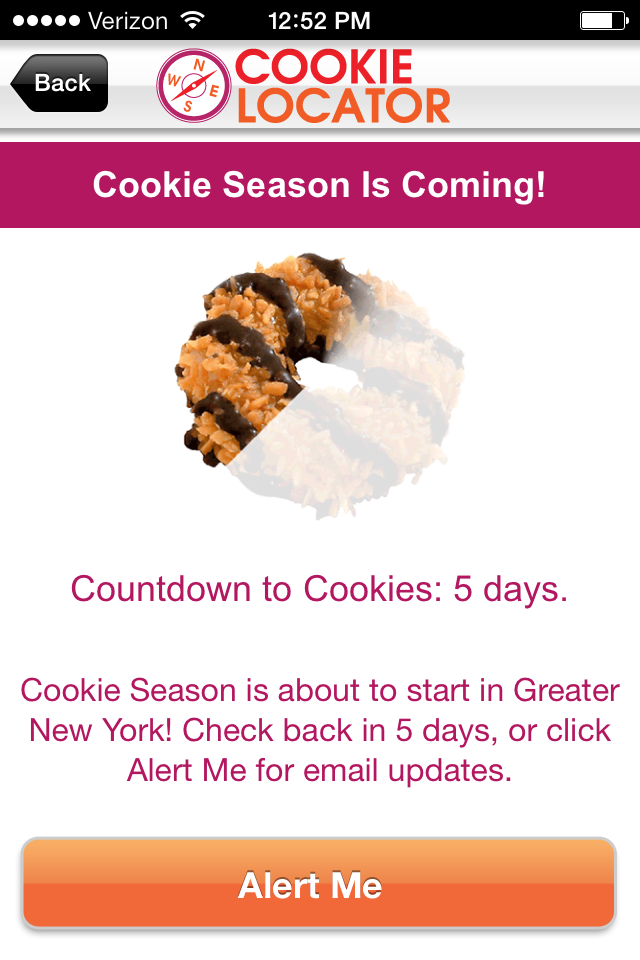 You can also check for cookie sales on the website Little Brownie Bakers Cookie Locator. It will tell you which troop will be selling cookies and when they'll be open for business.