This photo of three old-timey gentlemen is going viral. Twitter and Tumblr users claim it's the "first-ever selfie." Is it really?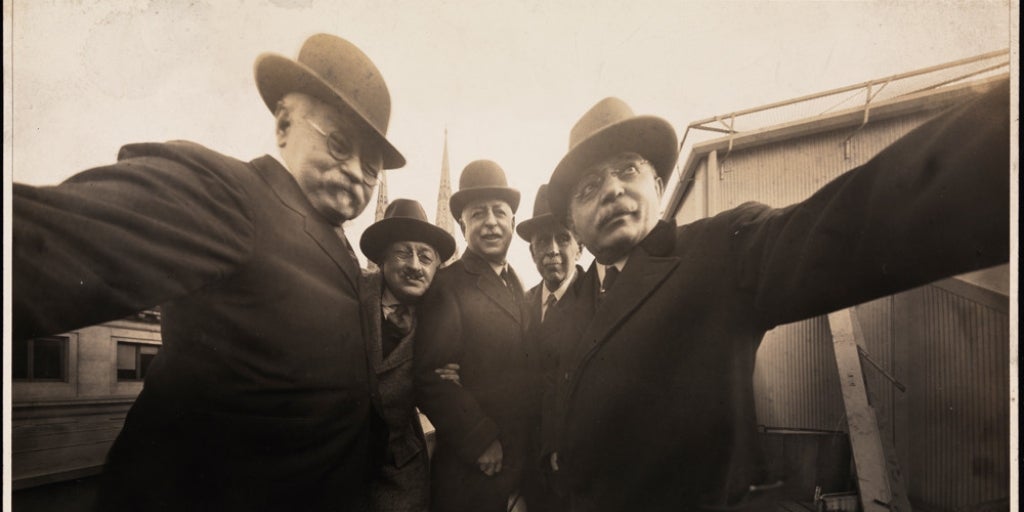 That's a tempting thought. It's a fantastic photo. Those three moustachioed fellows even have the Myspace arm pose going on. 
Unfortunately, while this definitely is a selfie, it's not the first selfie. 
Taken in 1920, this photo was taken almost a hundred years after the earliest surviving photographs appeared.
Photo via thisisnthappiness/Tumblr
So what is the world's first selfie?
This 1839 self-portrait of amateur chemist Robert Cornelius is generally regarded to be the first. It's an early kind of photograph known as a daguerreotype. It would have required him to pose for between three and 15 minutes to achieve a clear image.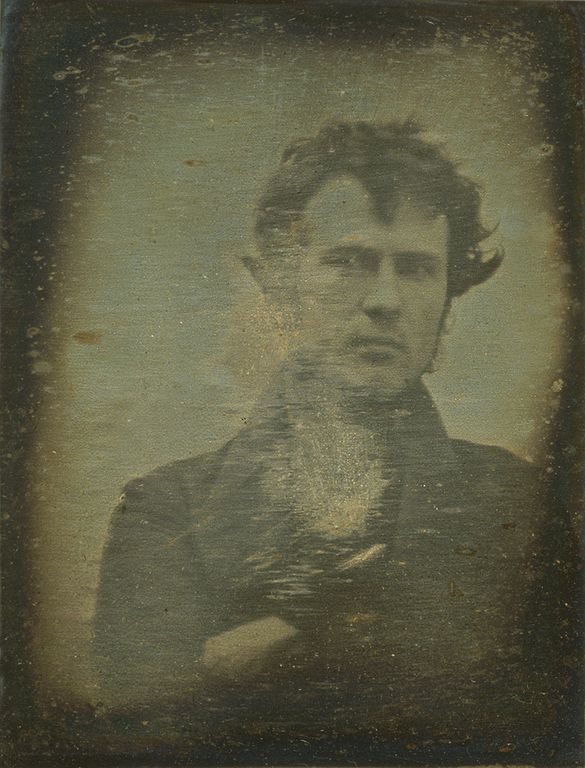 Photo via publicdomainreview
Another early example of the most popular type of selfie (that is, teenagers sending pictures to their friends) is this self-portrait of Grand Duchess Anastasia of Russia, taken in 1914, when she was 13. It was sent to one of her friends along with a letter that read, "I took this picture of myself looking at the mirror. It was very hard as my hands were trembling."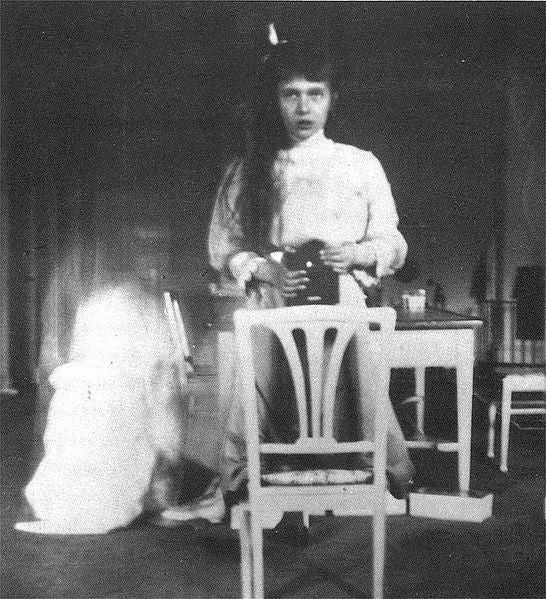 Photo via Wikimedia Commons
What this all boils down to is the fact that in 200 years, nothing's changed: People still love taking pictures of themselves. As soon as photography had developed enough for people to sit still and pose for a selfie, you'd better believe they did it. But it may have taken until 1920 for someone to get the pose right.
Photo via thisisnthappiness/Tumblr