Colin Raff is Tumblr's premier horror artist, a GIF virtuoso capable of keeping you up all night.
Since December 2010, Raff's been producing black-and-white GIFs that are haunting pieces of art, featuring sallow, slack-jawed figures influenced by Spanish filmmaker Luis Bunel and the surrealist tendencies of painter Max Ernst. 
Raff's mysterious GIFs have helped the 30-something American living in Berlin land work with Tumblr's now defunct editorial initiative Storyboard and Cartoon Hangover, a cartoon production label under Fred Seibert's Frederator Studios.
On July 15, Raff launched his latest project in partnership with Thumbtack Press called Landmarks of Old Euxinova, a spellbinding GIF-powered saga full of "metafictional folklore that will become increasingly important to the story (plus puppets)."
The story opens in the year 188x with editor and writer Wilfred Archbairne-Quelleck rushing to locate a strange, biological, explosive device set to destroy a pavilion at the International Trade Exposition. Over the next eight chapters, Archbairne-Quelleck attempts to piece together the mystery of why he keeps encountering such catastrophes.
"Following the mystery, we discover Euxinovan socio-politics, Coelebonese mythology, 'mermaid grenades,' the gown of leaves worn by Nagance de Chröevide, Sub-Moesian puppet tradition, the folkloric ghoul Ygzauba, and more," Raff explained. "Euxinova lives."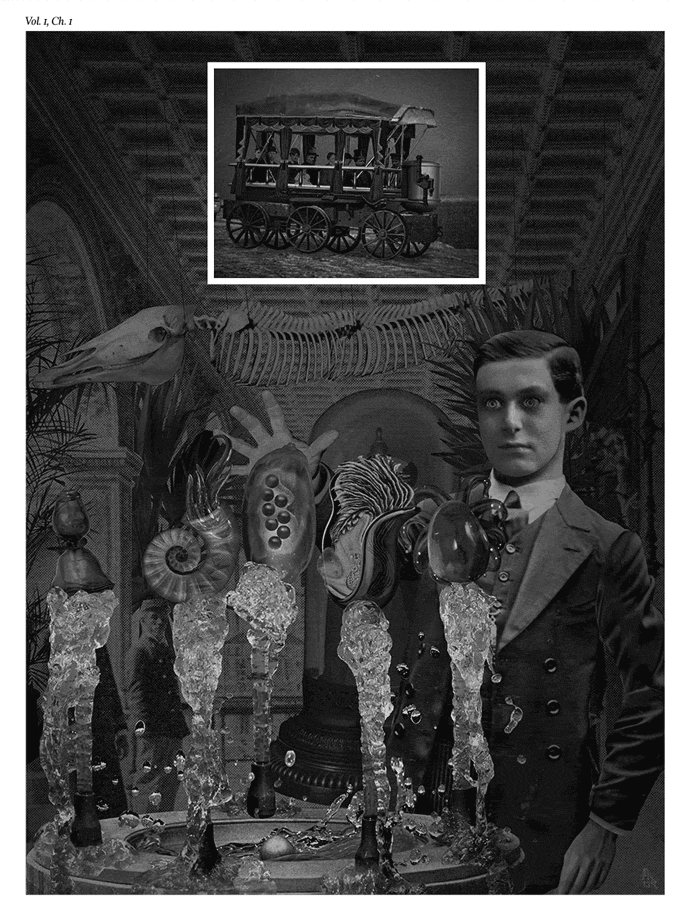 Raff came up with the idea for Landmarks of Old Euxinova in 2008 while sitting in a run-down Berlin park while a French Bulldog attacked various clumps of weeds. 
"It embodies my intent to bring writing and storytelling back into my work, despite gaining attention mostly in the past few years with visual art," Raff told the Daily Dot. "Since I have some fairly counter-pop sensibilities regarding literature and entertainment, it's just as well that everything comes gift-wrapped in animated illos to aid digestion. But the way the narratives and details slowly accrue in Landmarks of Old Euxinova is definitely my idea of a good time."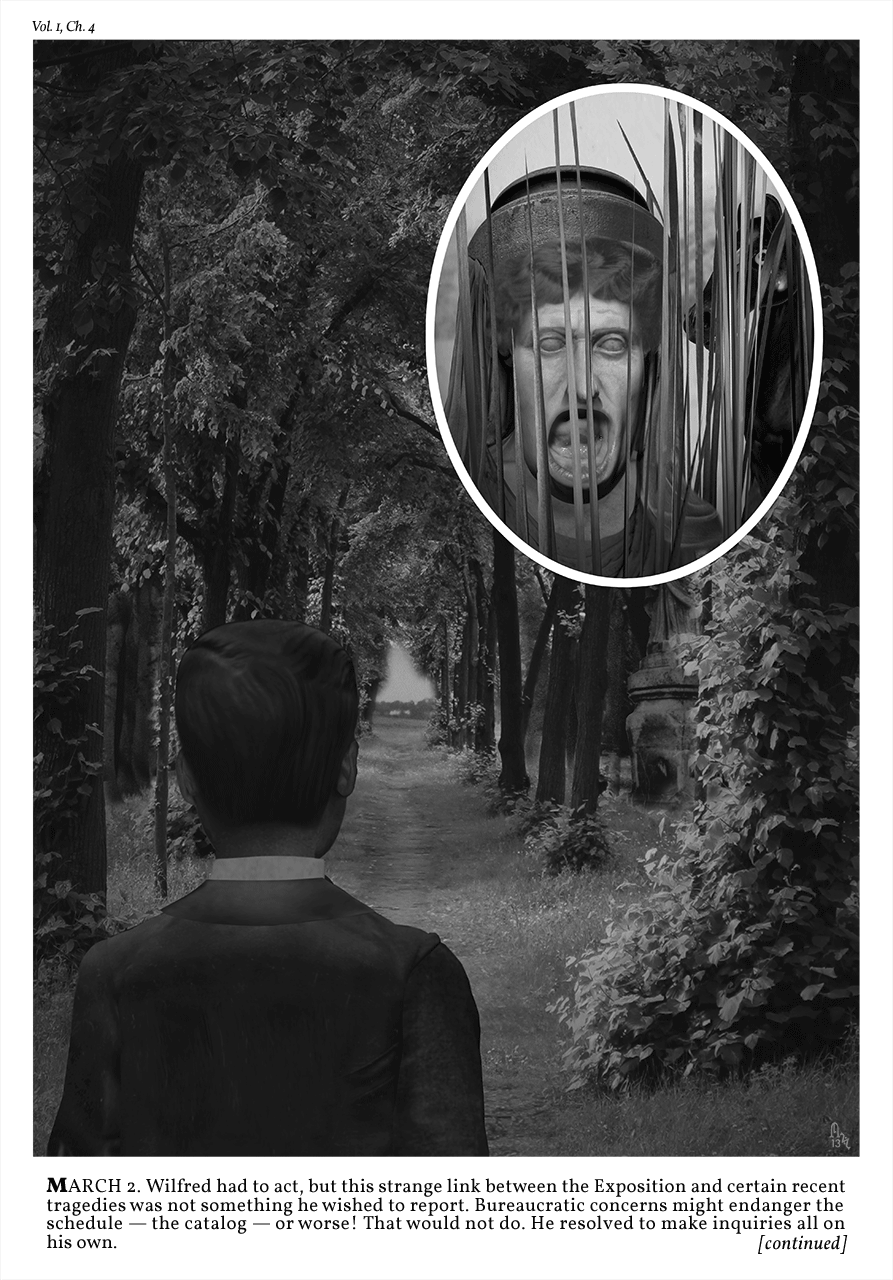 Illustrations by Colin Raff