Watching a birdfeeder all day may not sound like a very good time, but this one just happens to be awesome. The Piip-Show is a live broadcast of a birdfeeder in Norway made to look like a coffee shop. It's hosted by the Norwegian broadcasting network NRK.no.
Fra i morgen sender vi fugler sekund for sekund! En fuglebar med innlagt strøm og wifi… #nrkpiip pic.twitter.com/8ooZz2A6l5

— NRK Piip-Show (@NRKpiip) March 10, 2014
The feeder hosts a variety of birds including blue tits, great tits, nuthatches, and more. Of course, their names have inspired plenty of jokes.
Kind of addicted to NRK's live bird feeder cam. "@NRKpiip: These tits… Are suitable for work https://t.co/sLmXI5pdAp via @imgur #nrkpiip"

— Chris Chapman (@trioptimum) March 12, 2014
No seriously: birds, in a miniature cafe #nrkpiip #goodbyeproductivity pic.twitter.com/QCwZbM0y61

— Holly Richards (@holroz) March 19, 2014
There's even an occassional cameo appearance by a local squirrel.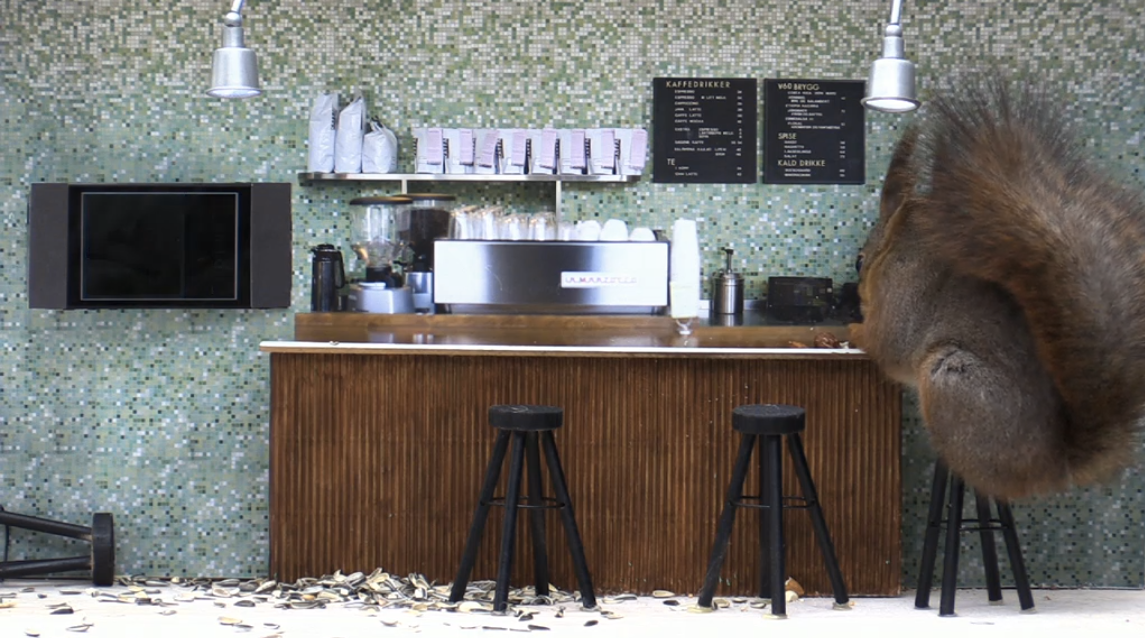 The stream has been running since late February and will be up for three months. It is the brainchild of freelance photographer Magne Klann and illustrator and model maker Lars Aurtrade.
The broadcast doesn't have the same obvious appeal as, say, Panda Cam, but it's strangely addictive.
Naturprogram for noen, matprogram for andre. Sånn går no'(lør)dagan. #nrk #piipshow #nrkpiip https://t.co/VTZ6hmgrLu pic.twitter.com/r6muhiPlE4

— JK Orvik (@JK_Orvik) March 15, 2014
Two details worth noting: The overturned chair and the television on the wall. The TV displays screenshots of the broadcast tweeted with the hashtag #nkrpiip.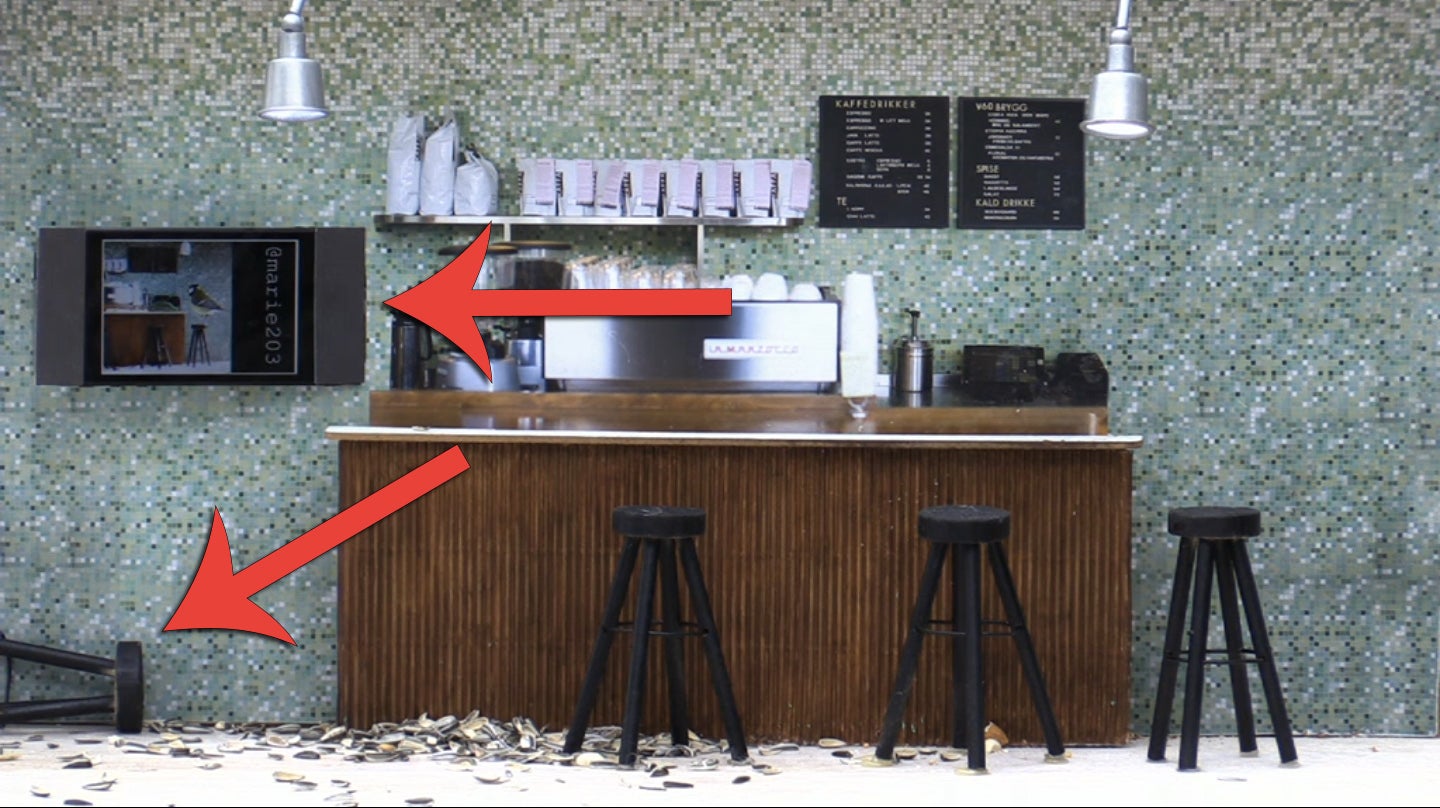 The birds aren't always there, which can feel a little bit existential, but that's nature for you. 

H/T @thehighsign | Image via Piip-show