If you're looking for some extracurricular reading, you should check out Amazon's massive list of best selling Kindle books. It's updated daily, so even if you happen to be a speed reader, Amazon's got your back.
Plus if you're an Amazon Prime member, you get access to the Kindle Lending Library. You can check out a book for free every 30-days, and with new titles added each month, you'll never run out of options to choose from. But for big readers, Kindle Unlimited exists to help feed your hunger for new material. The standalone service costs $9.99 a month and allows you to download most eBooks for free. So go on and get reading! You can thank us later.
Bestselling Kindle Books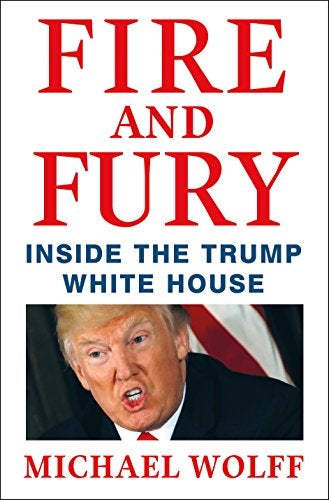 From the publisher: With extraordinary access to the West Wing, Michael Wolff reveals what happened behind-the-scenes in the first nine months of the most controversial presidency of our time in Fire and Fury: Inside the Trump White House. Since Donald Trump was sworn in as the 45th President of the United States, the country—and the world—has witnessed a stormy, outrageous, and absolutely mesmerizing presidential term that reflects the volatility and fierceness of the man elected Commander-in-Chief. Never before in history has a presidency so divided the American people. Brilliantly reported and astoundingly fresh, Fire and Fury shows us how and why Donald Trump has become the king of discord and disunion.
Price: $14.99 (regularly $33.99)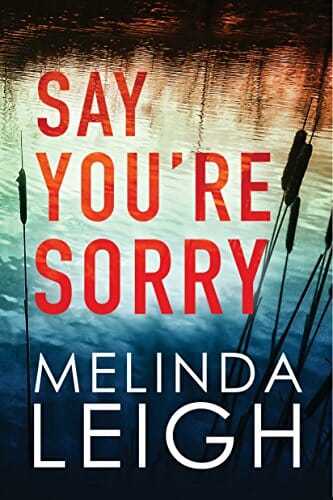 From the publisher: After the devastating loss of her husband in Iraq, Morgan Dane returns to Scarlet Falls, seeking the comfort of her hometown. Now, surrounded by family, she's finally found peace and a promising career opportunity—until her babysitter is killed and her neighbor asks her to defend his son, Nick, who stands accused of the murder. Tessa was the ultimate girl next door, and the community is outraged by her death. But Morgan has known Nick for years and can't believe he's guilty, despite the damning evidence stacked against him. She asks her friend Lance Kruger, an ex-cop turned private eye, for help. Taking on the town, the police, and a zealous DA, Morgan and Lance plunge into the investigation, determined to find the real killer. But as they uncover secrets that rock the community, they become targets for the madman hiding in plain sight.
Price: $4.99 (regularly $12.95)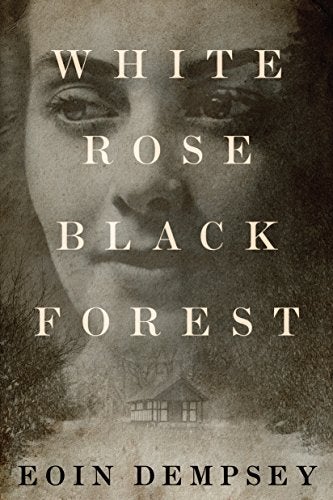 From the publisher: December 1943. In the years before the rise of Hitler, the Gerber family's summer cottage was filled with laughter. Now, as deep drifts of snow blanket the Black Forest, German dissenter Franka Gerber is alone and hopeless. Fervor and brutality have swept through her homeland, taking away both her father and her brother and leaving her with no reason to live. That is, until she discovers an unconscious airman lying in the snow wearing a Luftwaffe uniform, his parachute flapping in the wind. Unwilling to let him die, Franka takes him to her family's isolated cabin despite her hatred for the regime he represents. But when it turns out that he is not who he seems, Franka begins a race against time to unravel the mystery of the airman's true identity. Their tenuous bond becomes as inseparable as it is dangerous. Hunted by the Gestapo, can they trust each other enough to join forces on a mission that could change the face of the war and their own lives forever?
Price: $2.99 (regularly $24.95)
From the publisher: Pino Lella wants nothing to do with the war or the Nazis. He's a normal Italian teenager—obsessed with music, food, and girls—but his days of innocence are numbered. When his family home in Milan is destroyed by Allied bombs, Pino joins an underground railroad helping Jews escape over the Alps, and falls for Anna, a beautiful widow six years his senior. In an attempt to protect him, Pino's parents force him to enlist as a German soldier—a move they think will keep him out of combat. But after Pino is injured, he is recruited at the tender age of eighteen to become the personal driver for Adolf Hitler's left hand in Italy, General Hans Leyers, one of the Third Reich's most mysterious and powerful commanders. Now, with the opportunity to spy for the Allies inside the German High Command, Pino endures the horrors of the war and the Nazi occupation by fighting in secret, his courage bolstered by his love for Anna and for the life he dreams they will one day share.
Price: $6.99 (regularly $14.95)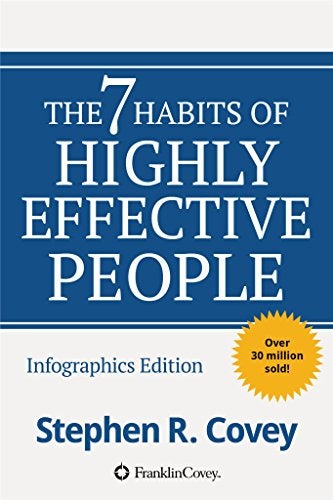 From the publisher: The 7 Habits of Highly Effective People has captivated readers for 25 years. It has transformed the lives of Presidents and CEOs, educators, parents, and students — in short, millions of people of all ages and occupations have benefited from Dr. Covey's 7 Habits book. And, it can transform you.
Price: $5.58 (regularly $17)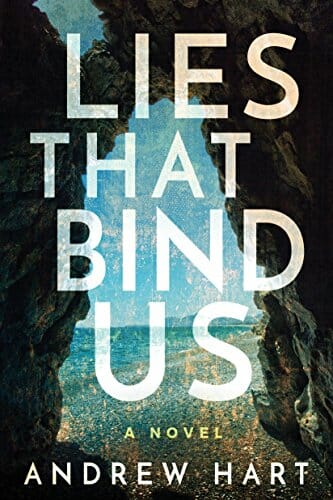 From the publisher: Jan needs this. She's flying to Crete to reunite with friends she met there five years ago and relive an idyllic vacation. Basking in the warmth of the sun, the azure sea, and the aura of antiquity, she can once again pretend—for a little while—that she belongs. Her ex-boyfriend Marcus will be among them, but even he doesn't know the secrets she keeps hidden behind a veil of lies. None of them really know her, and that's only part of the problem. Then again, how well does she know them? When Jan awakens in utter darkness, chained to a wall, a manacle around her wrist, her echoing screams only give her a sense of how small her cell is. As she desperately tries to reconstruct what happened and determine who is holding her prisoner, dread covers despair like a hand clamped over her mouth. Because, like the Minotaur in the labyrinth in Greek myth, her captor will be coming back for her, and all the lies will catch up to her…
Price: $5.99 (regularly $24.95)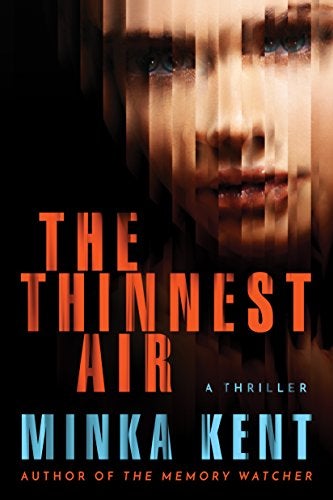 From the publisher: Meredith Price is the luckiest woman alive. Her husband, Andrew, is a charming and successful financial broker. She has two lovely stepchildren and is living in affluence in a mountain resort town. After three years of marriage, Meredith's life has become predictable. Until the day she disappears. Her car has been discovered in a grocery store parking lot—purse and phone undisturbed on the passenger seat, keys in the ignition, no sign of struggle, and no evidence of foul play. It's as if she vanished into thin air. It's not like Meredith to simply abandon her loved ones. And no one in this town would have reason to harm her. When her desperate sister, Greer, arrives, she must face a disturbing question: What if no one really knows Meredith at all? For Greer, finding her sister isn't going to be easy…because where she's looking is going to get very, very dark.
Price: $1.99 (regularly $24.95)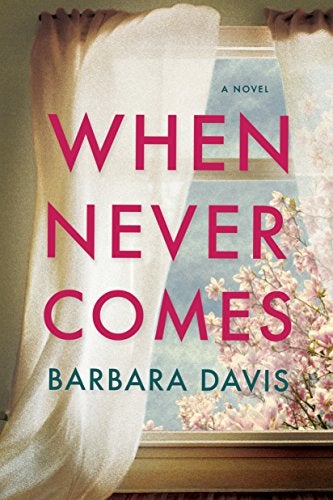 From the publisher: As a teenage runaway and child of an addict, Christy-Lynn learned the hard way that no address was permanent, and no promise sacred. For a while, she found a safe haven in her marriage to bestselling crime novelist Stephen Ludlow—until his car skidded into Echo Bay. But Stephen's wasn't the only body pulled from the icy waters that night. When details about a mysterious violet-eyed blonde become public, a media circus ensues, and Christy-Lynn runs again. Desperate for answers, she's shattered to learn that Stephen and his mistress had a child—a little girl named Iris, who now lives in poverty with her ailing great-grandmother. The thought of Iris abandoned to the foster care system—as Christy-Lynn once was—is unbearable. But she's spent her whole life running—determined never to be hurt again. Will she finally stand still long enough to open herself up to forgiveness and love?
Price: $5.99 (regularly $24.95)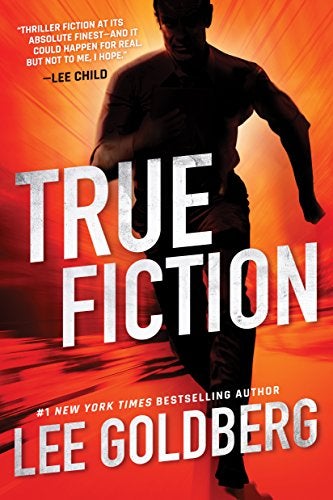 From the publisher: When a passenger jet crashes onto the beaches of Waikiki, bestselling thriller writer Ian Ludlow knows the horrific tragedy wasn't an accident.
Years before, the CIA enlisted Ian to dream up terrorism scenarios to prepare the government for nightmares they couldn't imagine. Now one of those schemes has come true, and Ian is the only person alive who knows how it was done…and who is behind the plot. That makes him too dangerous to live. Ian goes on the run, sweeping up an innocent bystander in his plight—Margo French, a dog walker and aspiring singer. They are pursued by assassins and an all-seeing global-intelligence network that won't stop until Ian and Margo are dead. Ian has written thrillers like this before, but this time he doesn't know how it's going to end—or if he will be alive to find out.
Price: $5.99 (regularly $24.95)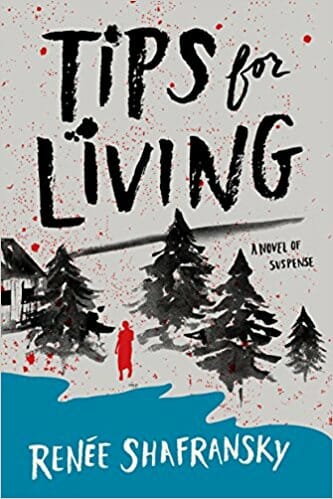 From the publisher: On the day Nora discovered that her husband, Hugh, had gotten another woman pregnant, she made a vow: I will come back to life no matter how long it takes…
It's taken Nora three years. With the help of her best friend, she fled New York City for a small resort town, snagged a job as the advice columnist for the local paper, and is cautiously letting a new man into her life. But when Hugh and his perfect new family move into a house nearby, Nora backslides. Coping with jealousy, humiliation, and resentment again is as hard as she feared. It's harder still when Hugh and his wife are shot to death in their home. If only Nora could account for the night of the murders. Unfortunately, her memories have gone as dark as her fantasies of revenge. But Nora's not the only one with a reason to kill—and as prime suspect in the crime, she'd better be able to prove it.
Price: $11.08 (regularly $24.95)
Bestselling Kindle Books (2017)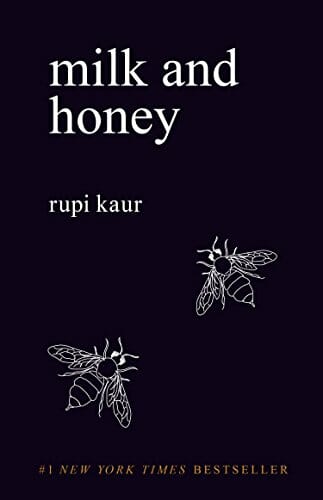 From the publisher: The book is divided into four chapters, and each chapter serves a different purpose. Deals with a different pain. Heals a different heartache. Milk and Honey takes readers through a journey of the most bitter moments in life and finds sweetness in them because there is sweetness everywhere if you are just willing to look.
Price on Amazon: $7.99 (regularly $14.99)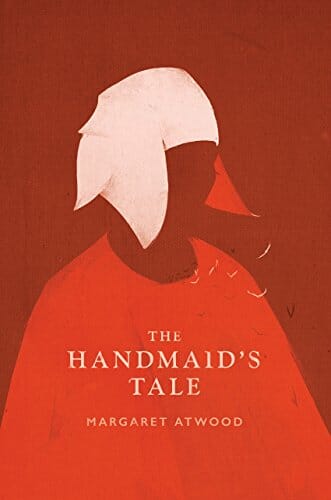 From the publisher: The Handmaid's Tale is a novel of such power that the reader will be unable to forget its images and its forecast. Set in the near future, it describes life in what was once the United States and is now called the Republic of Gilead, a monotheocracy that has reacted to social unrest and a sharply declining birthrate by reverting to, and going beyond, the repressive intolerance of the original Puritans. The regime takes the Book of Genesis absolutely at its word, with bizarre consequences for the women and men in its population.
Price on Amazon: $9.99 (regularly $15.95)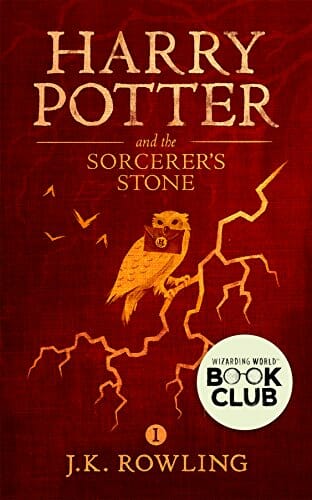 From the publisher: Harry Potter has never even heard of Hogwarts when the letters start dropping on the doormat at number four, Privet Drive. Addressed in green ink on yellowish parchment with a purple seal, they are swiftly confiscated by his grisly aunt and uncle. Then, on Harry's eleventh birthday, a great beetle-eyed giant of a man called Rubeus Hagrid bursts in with some astonishing news: Harry Potter is a wizard, and he has a place at Hogwarts School of Witchcraft and Wizardry. An incredible adventure is about to begin!
Price on Amazon: $8.99 (regularly $10.99)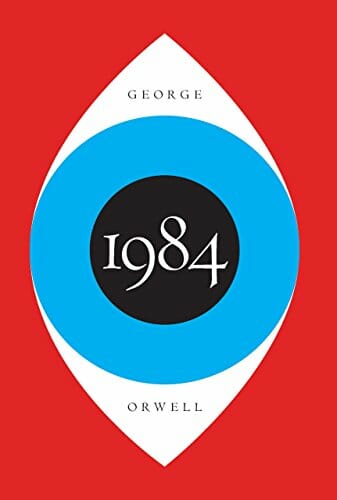 From the publisher: In 1984, London is a grim city in the totalitarian state of Oceania where Big Brother is always watching you and the Thought Police can practically read your mind. Winston Smith is a man in grave danger for the simple reason that his memory still functions. Drawn into a forbidden love affair, Winston finds the courage to join a secret revolutionary organization called The Brotherhood, dedicated to the destruction of the Party. Together with his beloved Julia, he hazards his life in a deadly match against the powers that be.
Price on Amazon: $9.99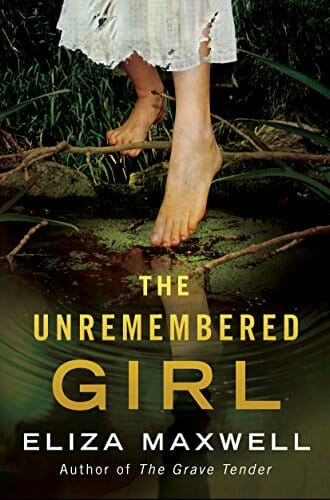 From the publisher: In the deep woods of East Texas, Henry supports his family by selling bootleg liquor. It's all he can do to keep his compassionate but ailing mother and his stepfather—a fanatical grassroots minister with a bruising rhetoric—from ruin. But they have no idea they've become the obsession of the girl in the woods. Abandoned and nearly feral, Eve has been watching them, seduced by the notion of family—something she's known only in the most brutal sense. Soon she can't resist the temptation to get close. Where Henry's mother sees a poor girl in need, his father sees only wickedness. When Henry forges an unexpected bond with Eve, he believes he might be able to save her. He doesn't know how wrong he is. Eve is about to take charge of her own destiny—and that of Henry's family. As both their worlds spin violently out of control, Henry must make an impossible choice: protect the broken woman who's claimed a piece of his soul, or put everyone he loves at risk in order to do the right thing.
Price on Amazon: $1.99 (regularly $14.95)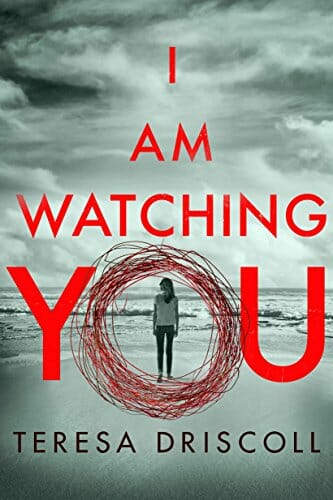 From the publisher: When Ella Longfield overhears two attractive young men flirting with teenage girls on a train, she thinks nothing of it—until she realizes they are fresh out of prison and her maternal instinct is put on high alert. But just as she's decided to call for help, something stops her. The next day, she wakes up to the news that one of the girls—beautiful, green-eyed Anna Ballard—has disappeared. A year later, Anna is still missing. Ella is wracked with guilt over what she failed to do, and she's not the only one who can't forget. Someone is sending her threatening letters—letters that make her fear for her life. Then an anniversary appeal reveals that Anna's friends and family might have something to hide. Anna's best friend, Sarah, hasn't been telling the whole truth about what really happened that night—and her parents have been keeping secrets of their own. Someone knows where Anna is—and they're not telling. But they are watching Ella.
Price on Amazon: $5.99 (regularly $15.95)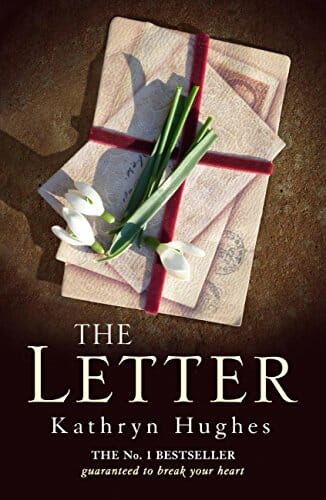 From the publisher: Tina Craig longs to escape her violent husband. She works all the hours God sends to save up enough money to leave him, also volunteering in a charity shop to avoid her unhappy home. Whilst going through the pockets of a second-hand suit, she comes across an old letter, the envelope firmly sealed and unfranked. Tina opens the letter and reads it – a decision that will alter the course of her life forever. Billy Stirling knows he has been a fool but hopes he can put things right. On 4th September 1939 he sits down to write the letter he hopes will change his future. It does – in more ways than he can ever imagine.
Price on Amazon: $1.99 (regularly $13.99)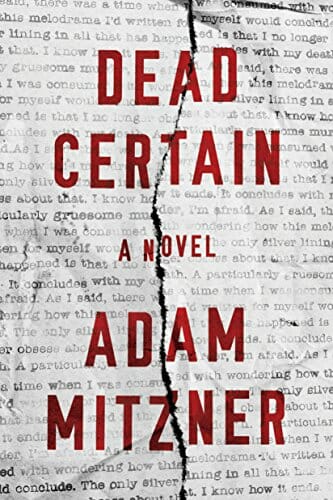 From the publisher: Ella Broden is living a double life. By day, Ella works as a buttoned-up attorney on some of the city's most grueling cases. By night, she pursues her passion for singing in the darkest clubs of Manhattan. No one knows her secret, not even Charlotte, the younger sister she practically raised. But it seems she's not the only one in the family with something to hide. When Charlotte announces she's sold her first novel, Ella couldn't be more thrilled…until she gets a call that her sister's gone missing. Ella starts investigating with the help of Detective Gabriel Velasquez, an old flame in the NYPD, and what she finds is shocking. If art imitates life, then her sister's novel may contain details of her real-life affairs. And any one of her lovers could be involved in her disappearance. Desperate to bring Charlotte home, Ella works through her list of suspects, matching fictitious characters with flesh-and-blood men. But will it be too late to save the sister she only thought she knew?
Price on Amazon: $5.99 (regularly $15.95)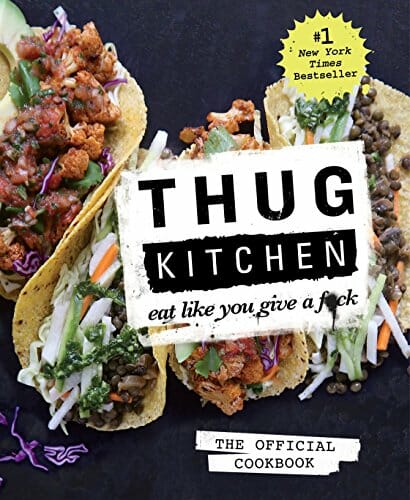 From the publisher: Thug Kitchen started their wildly popular web site to inspire people to eat some Goddamn vegetables and adopt a healthier lifestyle. Beloved by Gwyneth Paltrow ("This might be my favorite thing ever") and named Saveur's Best New Food blog of 2013–with half a million Facebook fans and counting–Thug Kitchen wants to show everyone how to take charge of their plates and cook up some real f*cking food. Yeah, plenty of blogs and cookbooks preach about how to eat more kale, why ginger fights inflammation, and how to cook with microgreens and nettles. But they are dull or pretentious as hell–and most people can't afford the hype. Thug Kitchen lives in the real world. In their first cookbook, they're throwing down more than 100 vegan recipes for their best-loved meals, snacks, and sides for beginning cooks to home chefs. (Roasted Beer and Lime Cauliflower Tacos? Pumpkin Chili? Grilled Peach Salsa? Believe that sh*t.) Plus they're going to arm you with all the info and techniques you need to shop on a budget and go and kick a bunch of ass on your own. This book is an invitation to everyone who wants to do better to elevate their kitchen game. No more ketchup and pizza counting as vegetables. No more drive-thru lines. No more avoiding the produce corner of the supermarket. Sh*t is about to get real.
Price on Amazon: $9.99 (regularly $25.99)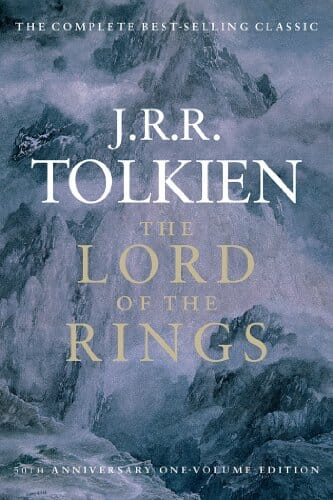 From the publisher: In ancient times the Rings of Power were crafted by the Elven-smiths, and Sauron, the Dark Lord, forged the One Ring, filling it with his own power so that he could rule all others. But the One Ring was taken from him, and though he sought it throughout Middle-earth, it remained lost to him. After many ages, it fell by chance into the hands of the hobbit Bilbo Baggins. From Sauron's fastness in the Dark Tower of Mordor, his power spread far and wide. Sauron gathered all the Great Rings to him, but always he searched for the One Ring that would complete his dominion. When Bilbo reached his eleventy-first birthday he disappeared, bequeathing to his young cousin Frodo the Ruling Ring and a perilous quest: to journey across Middle-earth, deep into the shadow of the Dark Lord, and destroy the Ring by casting it into the Cracks of Doom. The Lord of the Rings tells of the great quest undertaken by Frodo and the Fellowship of the Ring: Gandalf the Wizard; the hobbits Merry, Pippin, and Sam; Gimli the Dwarf; Legolas the Elf; Boromir of Gondor; and a tall, mysterious stranger called Strider. This new edition includes the fiftieth-anniversary fully corrected text setting and, for the first time, an extensive new index.
Price on Amazon: $16.99 (regularly $22.99)
Bestselling Kindle Books (2016)
From the publisher: A Love Story for this generation and perfect for fans of John Green's The Fault in Our Stars, Me Before You brings to life two people who couldn't have less in common—a heartbreakingly romantic novel that asks, "What do you do when making the person you love happy also means breaking your own heart?"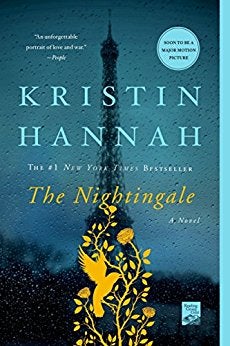 Kindle Price: $9.99 (regularly $16.99)
From the publisher: Four brides. One Dress. A tale of faith, redemption, and timeless love. Each [bride] with her own story of promise, pain, and destiny. And each with something unique to share. For woven within the threads of the beautiful hundred-year-old gown is the truth about Charlotte's heritage, the power of courage and faith, and the timeless beauty of finding true love.
Kindle Price: $5.99 (regularly $7.99)
From the publisher: Convicted murderer Melvin Mars is counting down the last hours before his execution–for the violent killing of his parents twenty years earlier–when he's granted an unexpected reprieve. Another man has confessed to the crime. Amos Decker, newly hired on an FBI special task force, takes an interest in Mars's case after discovering the striking similarities to his own life: Both men were talented football players with promising careers cut short by tragedy. Both men's families were brutally murdered. And in both cases, another suspect came forward, years after the killing, to confess to the crime. A suspect who may or may not have been telling the truth.
Kindle Price: $9.99
From the publisher: What happens when WITCHES meet VAMPIRES? For fans of Harry Potter, Twilight, The Vampire Diaries and True Blood, prepare to be transported to the breathtaking new world of The Shade… On the evening of Sofia Claremont's seventeenth birthday, she is sucked into a nightmare from which she cannot wake. A quiet evening walk along a beach brings her face to face with a dangerous pale creature that craves much more than her blood.
Kindle Price: $0.99 (regularly $10.99)
From the publisher: Every day the same: Rachel takes the same commuter train every morning and night. Every day she rattles down the track, flashes past a stretch of cozy suburban homes, and stops at the signal that allows her to daily watch the same couple breakfasting on their deck. She's even started to feel like she knows them. Jess and Jason, she calls them. Their life—as she sees it—is perfect. Not unlike the life she recently lost. Until today. And then she sees something shocking. It's only a minute until the train moves on, but it's enough. Now everything's changed. Unable to keep it to herself, Rachel goes to the police. But is she really as unreliable as they say? Soon she is deeply entangled not only in the investigation but in the lives of everyone involved. Has she done more harm than good?
Kindle price: $15.49 (regularly $26.95)
From the publisher: Eighteen years ago, Simone Porter's six-month-old daughter, Helena, was abducted. Simone and husband, Matt, have slowly rebuilt their shattered lives, but the pain at losing their child has never left them. Then a young woman, Grace, appears out of the blue and tells Simone she has information about her stolen baby. But just who is Grace – and can Simone trust her? When Grace herself disappears, Simone becomes embroiled in a desperate search for her baby and the woman who has vital clues about her whereabouts. Simone is inching closer to the truth but it'll take her into dangerous and disturbing territory. Simone lost her baby. Will she lose her life trying to find her?
Kindle price: $3.99 (regularly $11.99)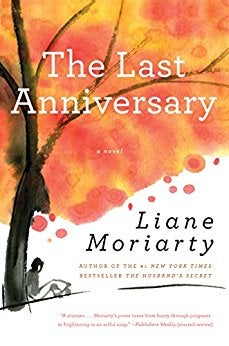 Kindle price: $11.99 (regularly $16.99) 
From the publisher: Former special ops pilot Maya, home from the war, sees an unthinkable image captured by her nanny cam while she is at work: her two-year-old daughter playing with Maya's husband, Joe—who was brutally murdered two weeks earlier. The provocative question at the heart of the mystery: Can you believe everything you see with your own eyes, even when you desperately want to? To find the answer, Maya must finally come to terms with deep secrets and deceit in her own past before she can face the unbelievable truth about her husband—and herself.
Kindle price: $9.99
For more book recommendations, check out Amazon's full list of bestsellers.

MORE BAZAAR DEALS:
The Daily Dot may receive a payment in connection with purchases of products or services featured in this article. Click here to learn more.