If logging into Steam is like a reflex for you, you deserve to game on the very best gaming keyboard. There's a glut of gaming keyboards out there, and most of them aren't worth your cash. This curated list of keyboards comprises models built for every need, whether you're looking for comfort, longevity, or even portability.
The best gaming keyboard for your budget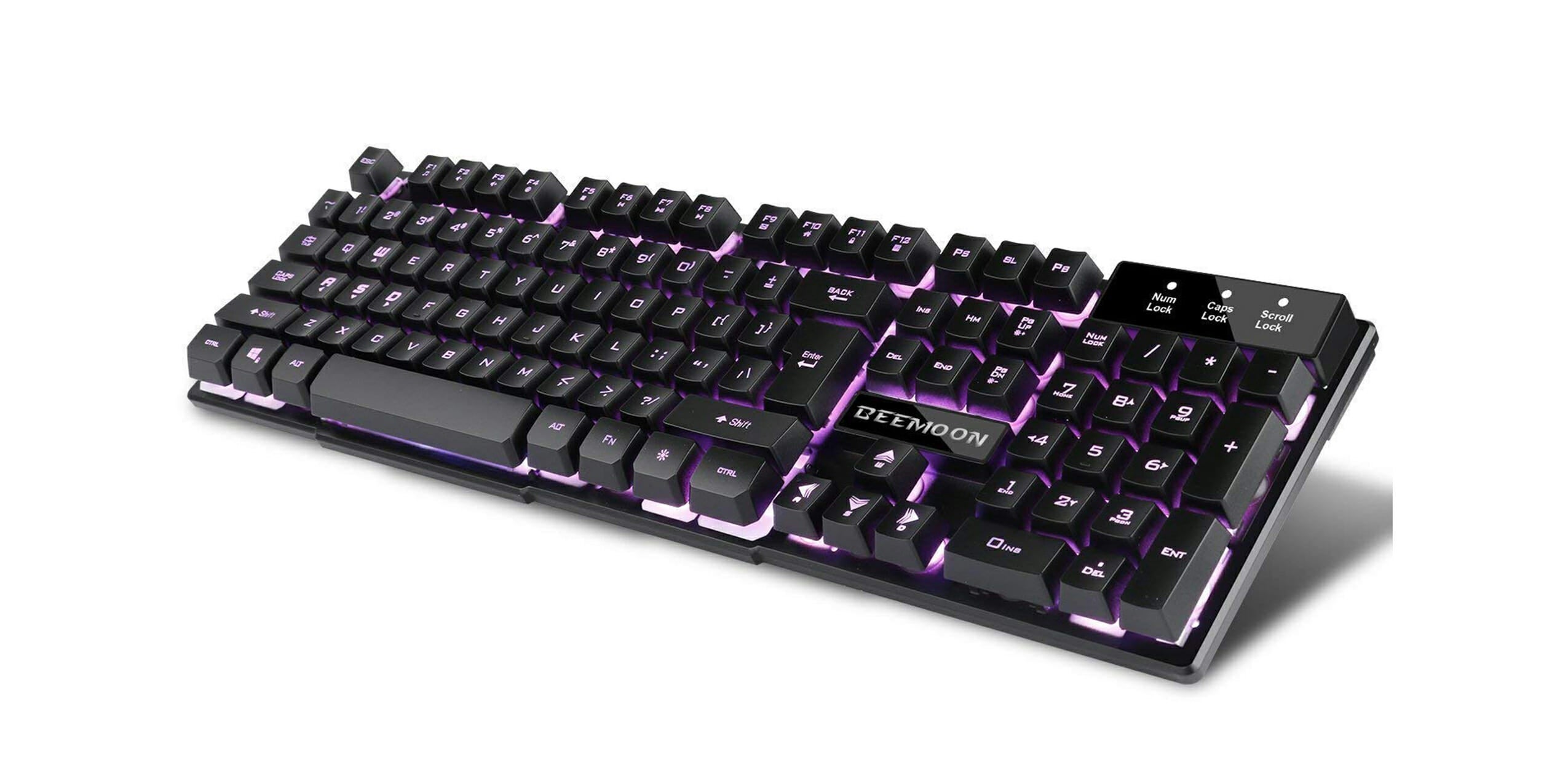 Features: Extremely affordable, three-color LED backlight
If you're not ready to break the bank on a new keyboard, worry not. This model is less pricey than a new game and has plenty of features to make it worth the little cash you're dishing out for it. The ergonomic design and floating keys make every click satisfying, especially when you're using it to type.
Price on Amazon: $14.99
---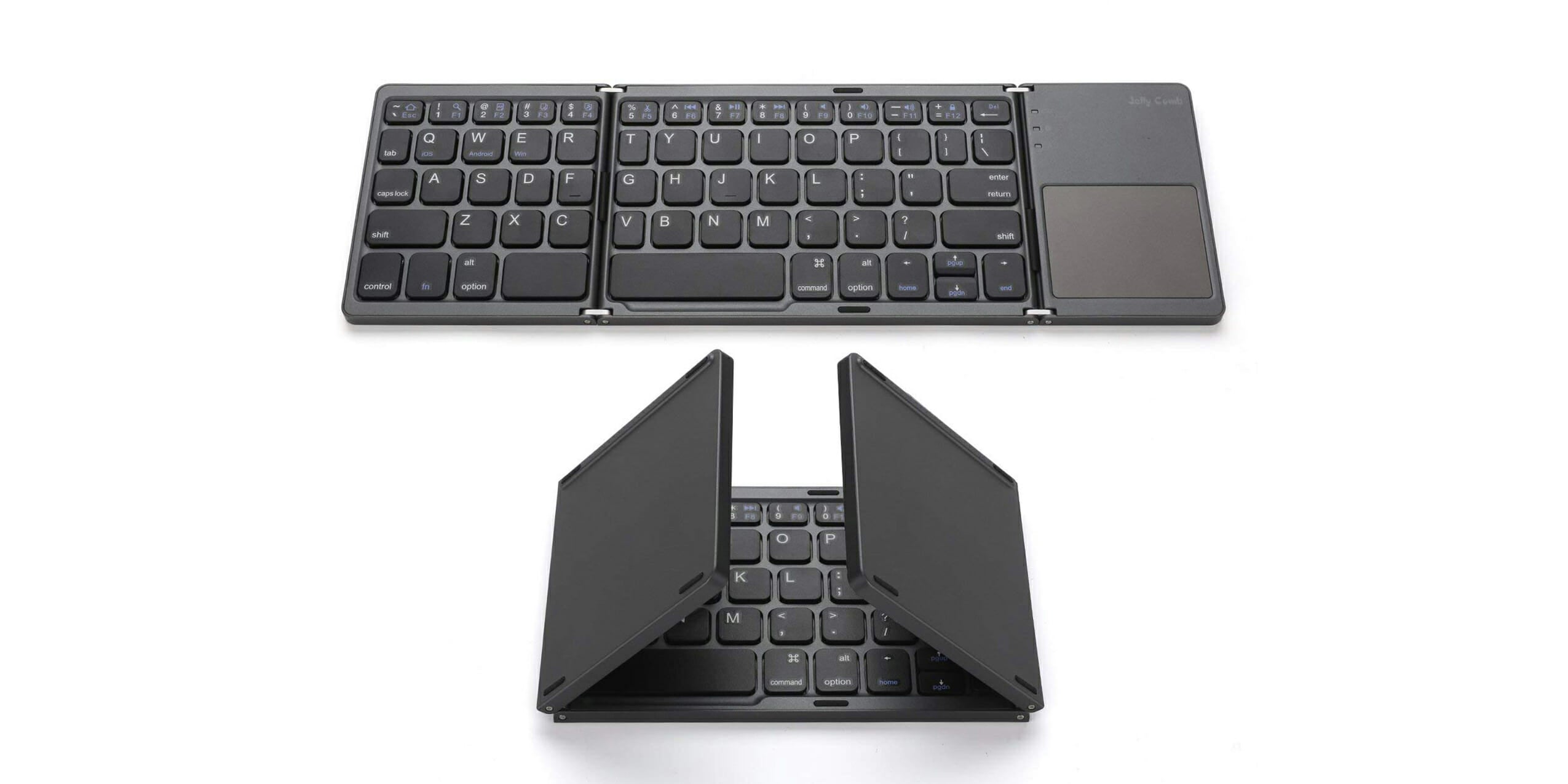 Features: Ultra-portable, compatible with PC and mobile devices
Do you find yourself gaming on the go? This is the keyboard for you. Not only is it so portable you can fold it up into a 6 x 4-inch square, but it comes with a built-in trackpad. And unlike most keyboards, it's compatible with not only your PC but your mobile devices.
Price on Amazon: $29.99
---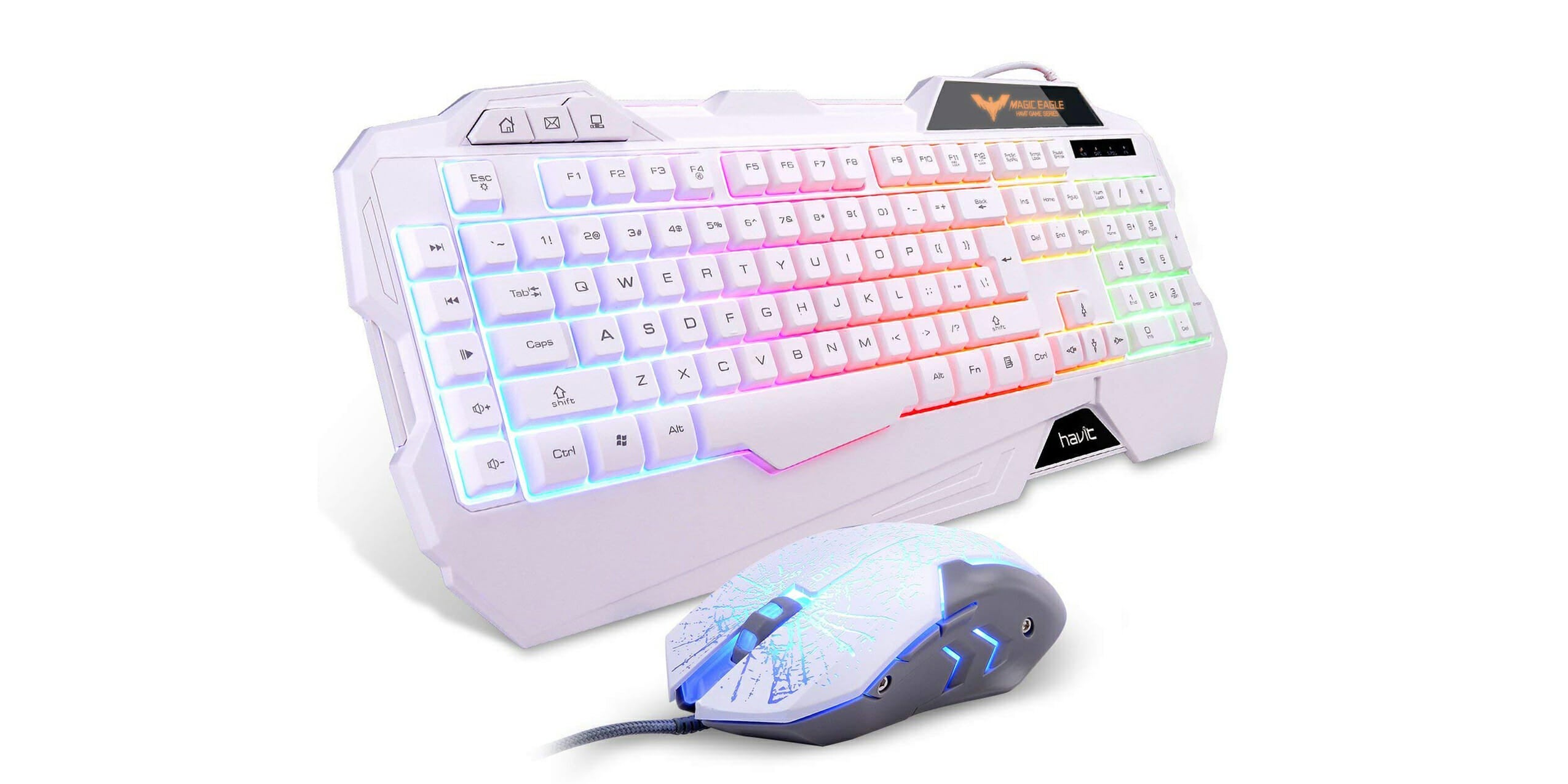 Features: Gorgeous rainbow backlight, comes with an ergonomic mouse
Why not get a gaming keyboard that stands out among the pack? This sleek white number glows brightly with rainbow LED backlights, which make gaming in the dark feel like an ELO concert. Plus, it comes with a gaming mouse complete with a scroll wheel and two extra side buttons.
Price on Amazon: $29.99
---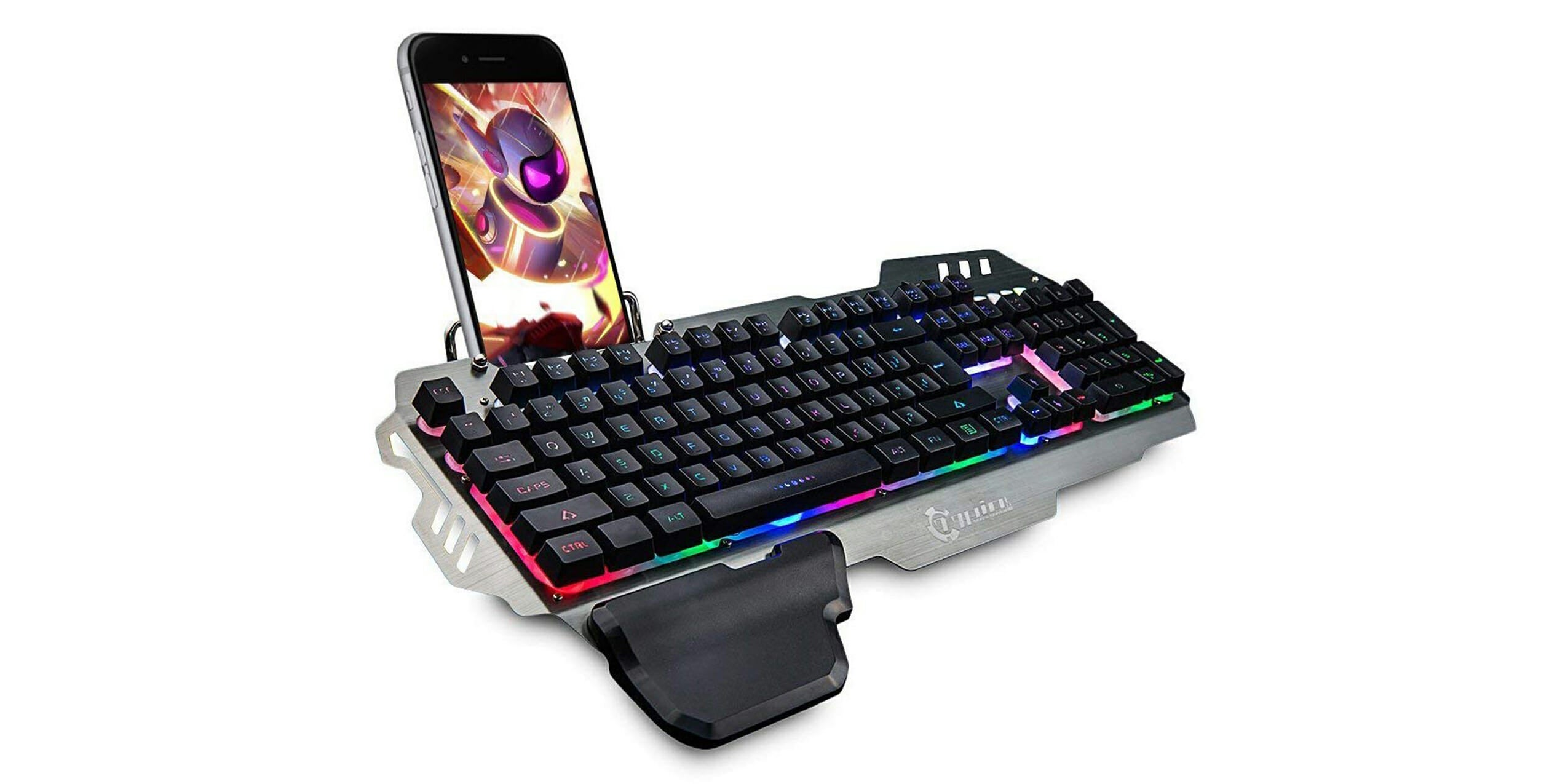 Features: Smartphone holder, left-hand wrist rest
On occasion, a game gives you far too much to do. This is only amplified if you're gaming with friends. Luckily, this keyboard is built for excursions like this. Not only is there a wrist rest for your delicate hands, there's a phone holder, perfect for surfing game secrets online and having them only a finger's length away. Available in three gorgeous colors.
Price on Amazon: $59.99
---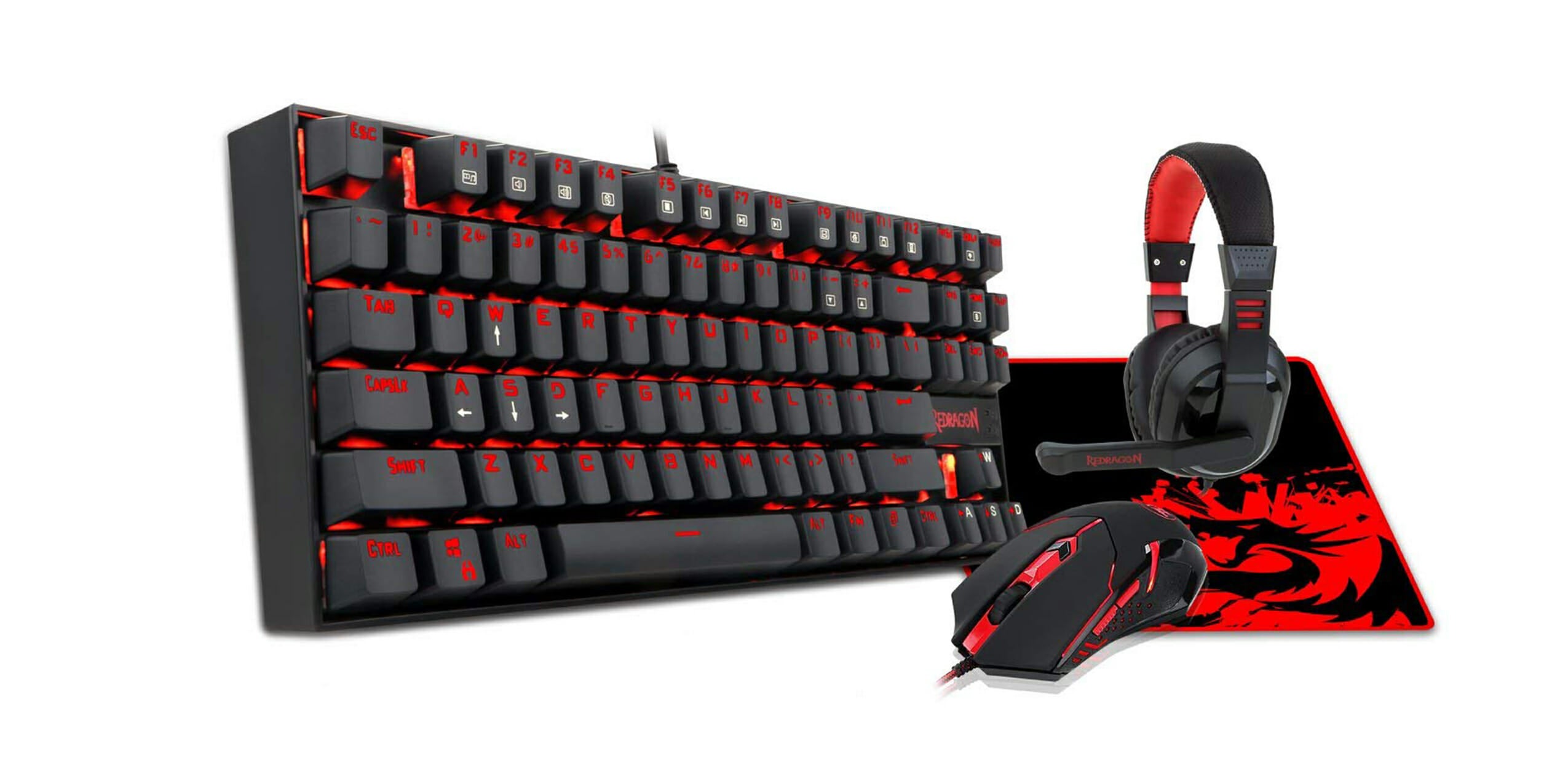 Features: an all-in-one gaming package, incredibly lightweight
If you're starting from the ground up when it comes to PC gaming, this package has all you need. Not only do you get a backlit keyboard, but you also get a matching mouse, mouse pad, and even a lightweight headset. Gaming isn't gaming without a little smack talk now and then.
Price on Amazon: $49.99
---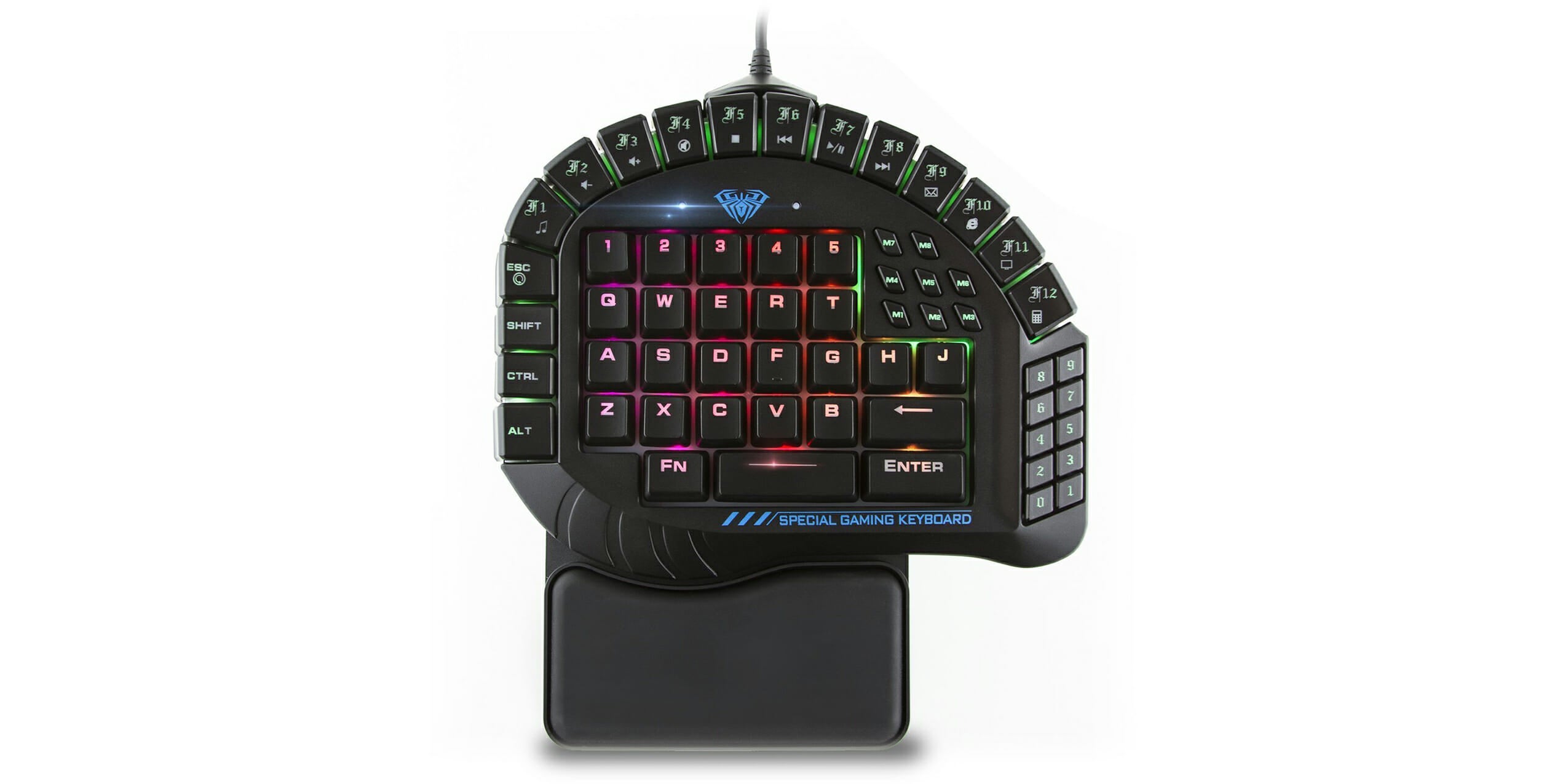 Features: Compact, specialized controls, built specifically just for gaming
Having a dedicated keyboard just for gaming may just offer you the edge should you decide to go competitive. There are enough buttons here for even incredibly specialized games, including numbers and function keys. The wrist rest is always a welcome addition for long gaming sessions.
Price on Amazon: $65.99
---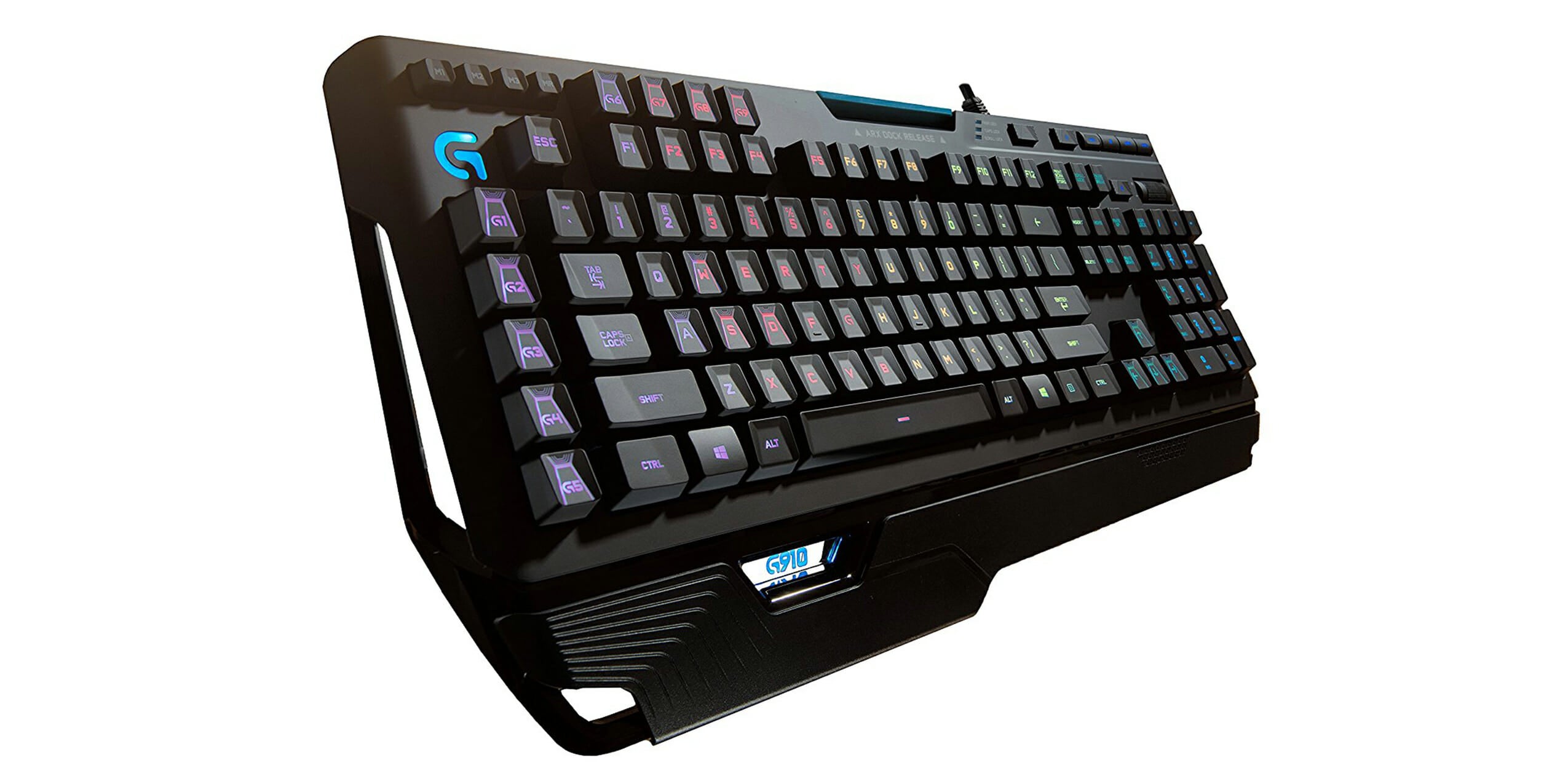 Features: Smartphone dock, dedicated media controls
Some of us don't just game on our PCs: we use them as full-fledged media centers. Not only is there a dock for your smartphone, there are dedicated volume controls to turn up or turn down at the touch of a button. There's also quick access to pause, play, mute, and skip in case you'd like to take a break with a movie or Netflix binging sesh.
Price on Amazon: $109.99
---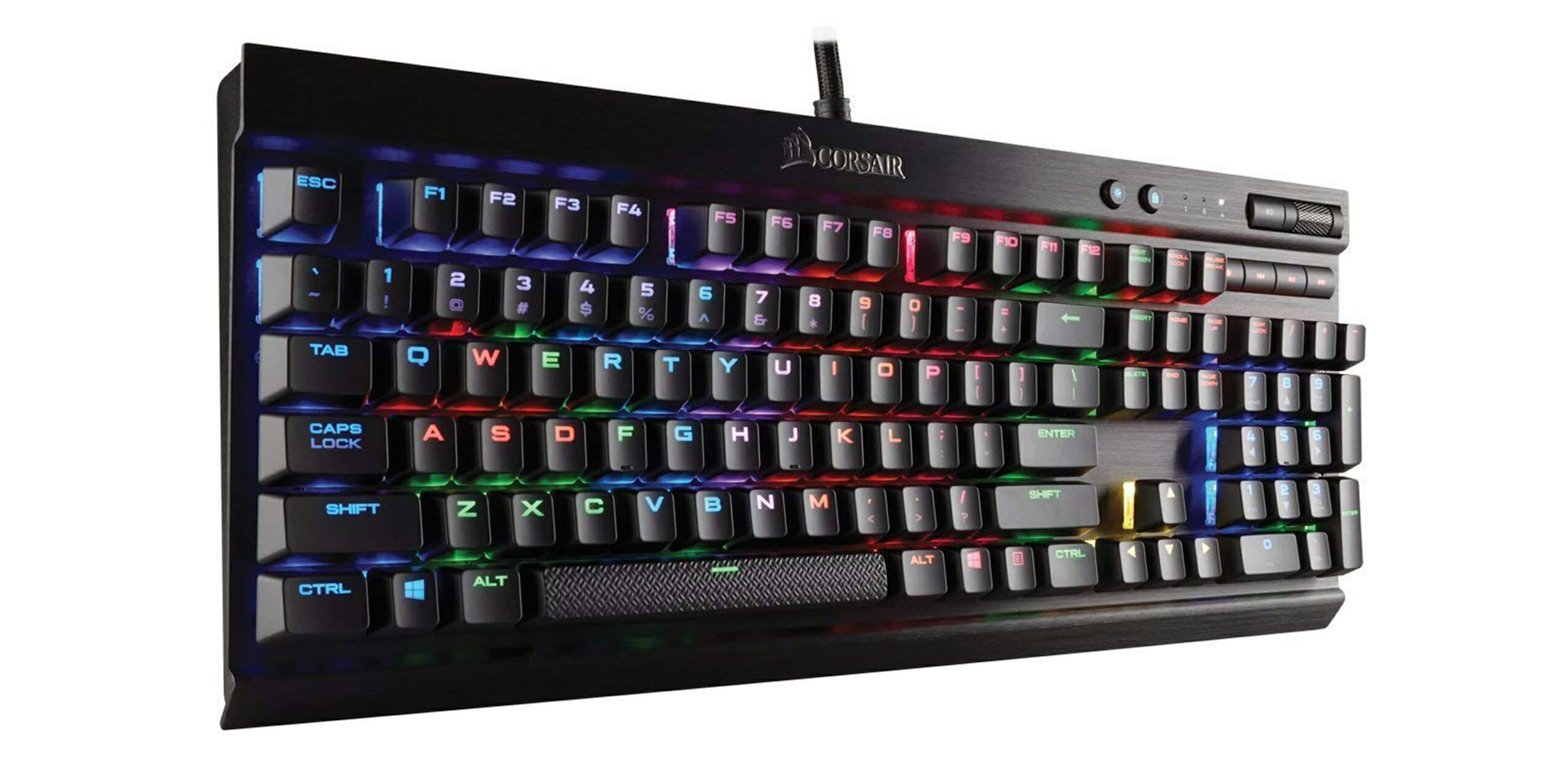 Features: Aircraft-grade aluminum, advanced lighting, large-font keys, detachable wrist rest
Don't settle for just regular aluminum: go for the kind of metal used on fighter planes. This is one of the most durable keyboards available, complete with advanced backlit large font keys and a detachable wrist rest. If you're ready to upgrade to your first sleek keyboard, this one is worth the dough.
Price on Amazon: $127.89
---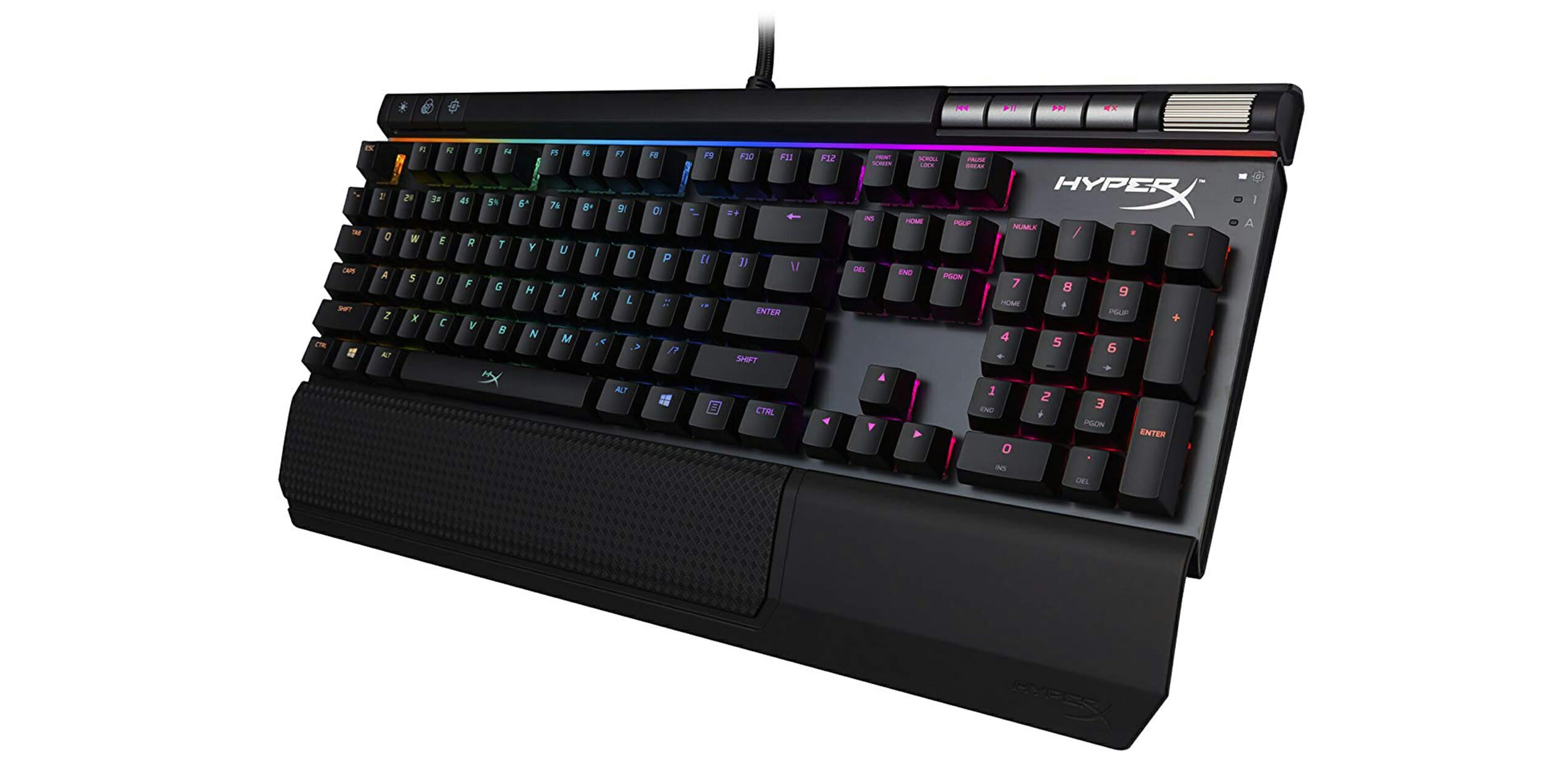 Features: Customizable buttons, solid-state frame, wrist rest with a soft-touch coating
Many keyboards come with customizable button combinations. This model from HyperX even lets you customize the way the back-lit keyboard glows. It's sturdy enough to take just about everything you throw at it. Plus, it comes with an incredibly cozy wrist rest and quick-access buttons.
Price on Amazon: $128.99
---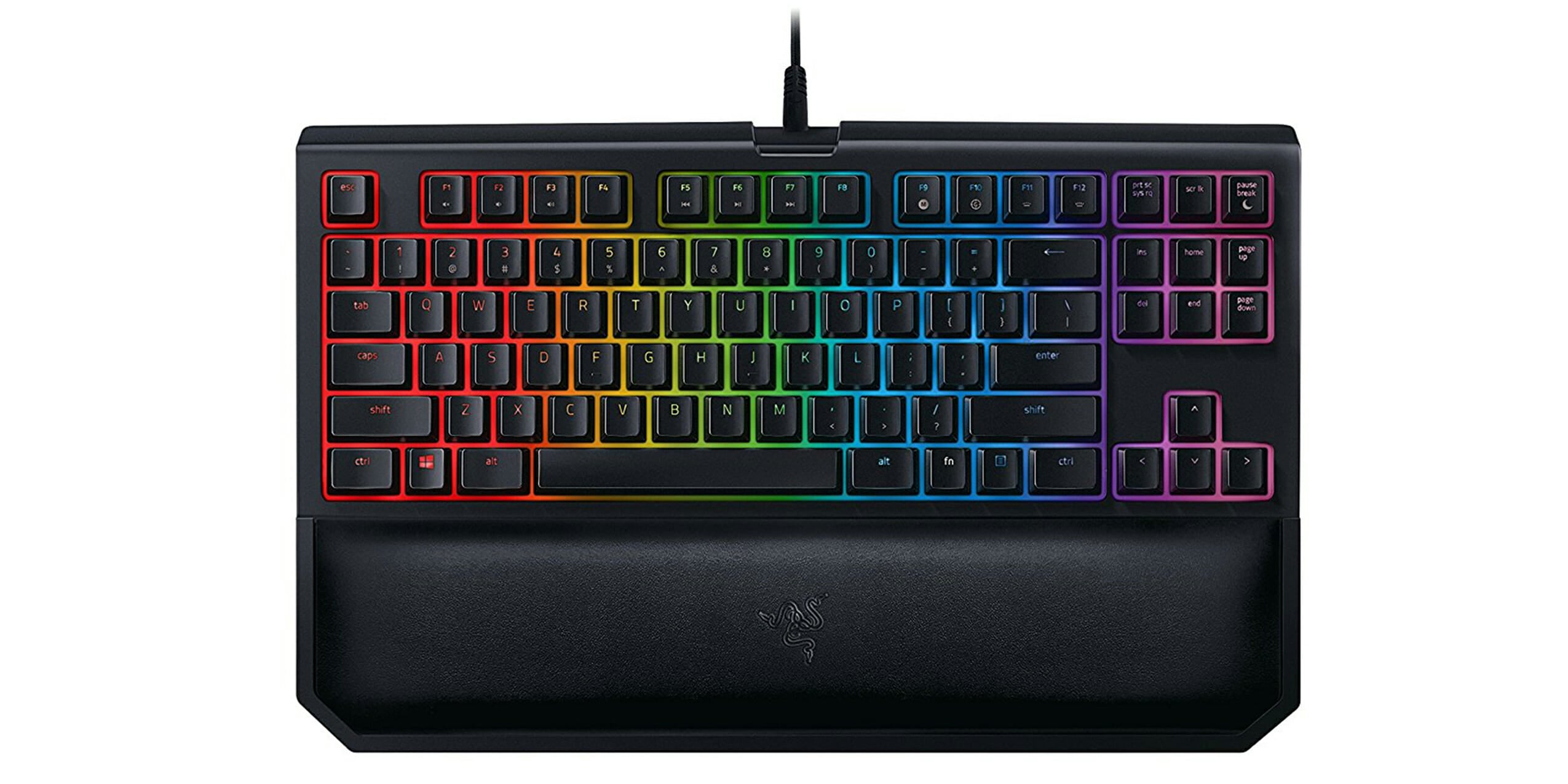 Features: Lightning fast response, excellent use of space, very portable, ergonomic design
How fast is your keyboard? Dollars to donuts, it's not nearly as quick as Razer's BlackWidow, thanks to its proprietary Instant Trigger Technology. And with customizable buttons, hand rest, and compact size, it's no surprise it's built for all manner of competitive gaming tourneys. It's the pinnacle of gaming keyboards.
Price on Amazon: $137.57
---