If you suffer from insomnia, PTSD, or other rest-inhibiting disorders, rest assured. CBD oil may just help you sleep. But not all CBD products are alike. But don't just grab the first bottle off the shelf. Read our guide to learn which ones are the best CBD oil for sleep.
Cannabidiol (CBD) is one of the main chemical components (or cannabinoids) found in the Cannabis sativa plant. Unlike THC (another cannabinoid), CBD is not psychoactive. This means it won't get you high or alter your perception. Plus, it can be harvested for agricultural purposes via the hemp plant.
How does CBD help you sleep?
Its effects, according to the British Pharmacological Society Journals, can help relieve a wide range of symptoms. These include mood disorders, chronic pain, anxiety, seizures, and insomnia.
However, since most CBD products are listed as supplements, they have not been regulated or substantiated by the FDA. But how does CBD help you sleep? I'm getting to that.
Remember how I mentioned CBD belongs to a group of cannabinoids found in hemp and marijuana plants? This is important because it makes CBD one of many chemical compounds that interact with our endocannabinoid systems. This triggers one of two receptors: CB1 or CB2. Since our focus is on CBD, I'm only going to focus on the affected antenna–our Cannabinoid Type 1 (CB1) receptor.
CB1 receptors are found all over the body. More importantly, they're a prominent subtype of the central nervous system (AKA our brain and spinal cord). Because of where the majority of these receptors are located, it's safe for you to assume that they play some sort of role in regulating mood. They also regulate thought patterns and other synaptic transmissions (or information sharing processes).
CBD trials and their findings
Usually, assumptions are the wrong move but in this case, it's alright. Studies have actually linked the activation of CB1 receptors to both "short-term and long-term changes in the efficacy of synaptic transmission." Cool.
In plain English, this means that trials have shown triggering CB1 receptors proves to be an effective treatment for both short-term and long-term changes in behavioral patterns caused by internal factors (psychological disorders, metabolism issues, you get the idea).
Now, you're probably wondering how this connects to your poor sleep cycle. Well, The National Sleep Foundation reports that among the many factors that can contribute to restlessness and insomnia, anxiety, depression, and chronic pain are among the most common causes.
I could let you connect the dots. I'll just tell you that these are great examples of "internal behavioral patterns." These have the potential to be corrected by consistent CBD use. Researchers suggest taking CBD at least one hour before bed so it has time to take effect. User trials have also suggested that unlike other sleep aids and pain medication, taking the correct dosage of CBD won't leave you in a haze the next morning.
(Disclaimer: it's important for you to speak with your doctor before consuming any CBD products. CBD is known to interfere with certain medications. If you're pregnant or breastfeeding the FDA advises against the use of any hemp or marijuana products).
What's the correct CBD oil dosage for sleep?
Like most things in life, this can vary person-to-person depending on a variety of factors. Weight, tolerance level, how you're consuming the CBD, the specific benefits you are seeking, etc.
However, most reputable CBD companies will provide you with a recommended dosage. And like weed edibles, the effects of consuming CBD edibles aren't immediate. It's suggested that you wait at least six hours before re-dosing (or upping your dose). Otherwise, you may feel the effects of both doses at once or feel groggy upon waking up.
Best CBD oil for sleep and where to buy it
You may have noticed that everyone from vape and smoke shops to hairdressers and boutique retailers are pushing CBD products. This doesn't mean you should buy it from them. It doesn't matter how "great" they say the products are.
Because at the end of the day, this isn't a regulated industry. And there actually have been instances where companies have falsified how much CBD is actually in the products.
They're attempting to get away with using synthetics. Sometimes, they even going as far as adding obscene amounts of melatonin to CBD edibles so consumers "feel" something. All of this is gross and potentially dangerous. So I'm going to tell you how to avoid it. It's pretty simple, actually.
READ THE LAB REPORTS AND INGREDIENT LABELS. I cannot stress this enough, and any reputable company will provide third-party lab results for all its CBD products. Why third-party? Because outside, unrelated labs have nothing to gain from their conclusions. This ensures that the accuracy of the data they provide is never compromised.
To help you stay out of harm's way, listed below are a few of my top picks. They all adhere to strict ethical and safety standards. You can find most of these products online. If for some reason they're unavailable, you want to shop local, I suggest stopping at the CBD dispensary near you. Yes, they exist! See what the person behind the counter there would recommend.
1) Medterra CBD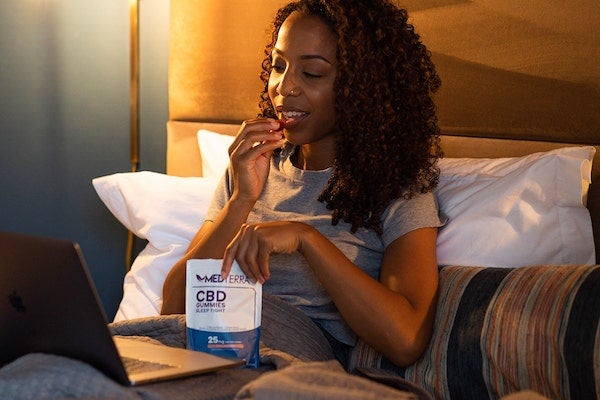 Available online and at participating retailers, Medterra CBD is one of the most well-known and trusted brands in the space. All Medterra products are third-party lab tested and so high in quality. Medterra actually works in partnership with the Hemp Pilot Research Program.
Medterra offers all sorts of CBD products, including broad-spectrum and CBD products for pets. For those looking to order online, the site offers free shipping on orders $99+. It also offers 15% off for those who choose the subscription option.
Price: $39.99
---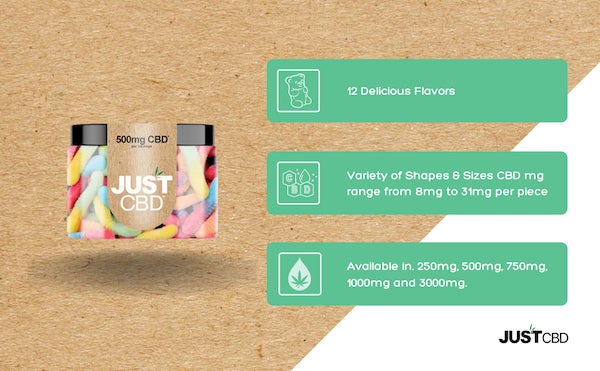 JustCBD is another great online CBD retailer. JustCBD offers more of a variety than Medterra. If you want to try CBD in all of its forms this is definitely the place to go. The company also does third-party lab tests for all its products, blogs recipe ideas, and regularly runs sales. Online customers can score 35% off their first order!
Price: $32.50
---
3) Extract Labs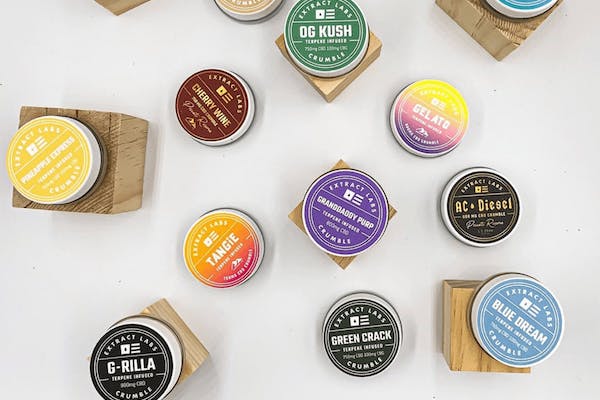 The madmen behind Extract Labs' are actually a key reason this stuff works so well. Instead of formulating with heat (like traditional processes call for), the developers whip all their simple and natural ingredients together. By doing so, Extract Labs' products are able to retain more of the helpful and highly sought-after compounds the hemp plant is known for.
Our personal favorite products? Sleep CBD Bath Bomb ($16), CBN/Cannabinol PM Formula Softgels ($99), Grandaddy Purp or G-Rilla CBD Shatter ($45 each)
---
The Daily Dot may receive a payment in connection with purchases of products or services featured in this article. Click here to learn more.