Presented by JustCBD
CBD popularity is ever-growing–as is its product market, which now offers a whole lot more CBD edibles than the good old gummies you've seen on Reddit.
But with all the buzz surrounding CBD, the question "Have you tried CBD?" has become somewhat of a meme. No matter the complaint–headaches, insomnia, digestive issues, etc–it's almost guaranteed someone will recommend you try CBD. And despite the lack of evidence from the FDA, many people still swear by CBD products. If you couldn't already guess, I'm one of those people.
So in the interest of transparency (and because I love a good self-drag), I too thought CBD was the millennial snake oil. Until I tried it. After, I literally ate my words. However, before I share my experience with CBD and delve into the nitty-gritty of it all (I.E. what are the potential dangers of CBD use and tips on what to avoid) it's imperative that you discuss potential CBD use with your doctor.
I am not a doctor, so while I can tell you if a product is good enough to use, I can't tell you if a product is going to work for you. And as with any product, user experiences can vary. It may take you some trial-and-error (like tweaking your dosage or the way you're consuming CBD) to figure out what suits you best.
What is CBD? Are there dangers of CBD use?
Cannabidiol (CBD) is one of the main chemical components found in the Cannabis sativa plant. Unlike THC (another main element of the marijuana plant), CBD is not psychoactive. This means it won't get you high or alter your perception. Its effects, according to Harvard Medical School's Health Blog, can help relieve a wide range of symptoms including chronic pain, anxiety, seizures, and insomnia.
However, since most of these products are listed as supplements and not medications, both the products themselves and their effects have not been regulated or substantiated by the FDA.
Don't freak out just yet! The same can be said for the daily vitamins you take–they're also considered supplements and are not regulated by the FDA. So if you choose to use CBD, it's imperative that you discuss it with your doctor prior to adding it to your regimen, especially if you regularly take medications like blood thinners as CBD can alter the levels of Coumadin in your bloodstream.
That being said, since this isn't a federally regulated industry, there are companies that have falsified how much CBD is actually in the products, attempted to get away with using synthetics and even gone as far as adding obscene amounts of melatonin to CBD edibles so consumers "feel" something.
All of this is gross, so I'm going to tell you how to avoid it: READ THE LAB REPORTS AND INGREDIENT LABELS. I literally cannot stress this enough. Additionally, any reputable company will provide third-party lab results for all its CBD products. Why third-party? Because outside, unrelated labs have nothing to gain from their conclusions. But in order to read the lab results, you'll need to understand what they mean, so I've provided an example of them for JustCBD's Honey Sticks below.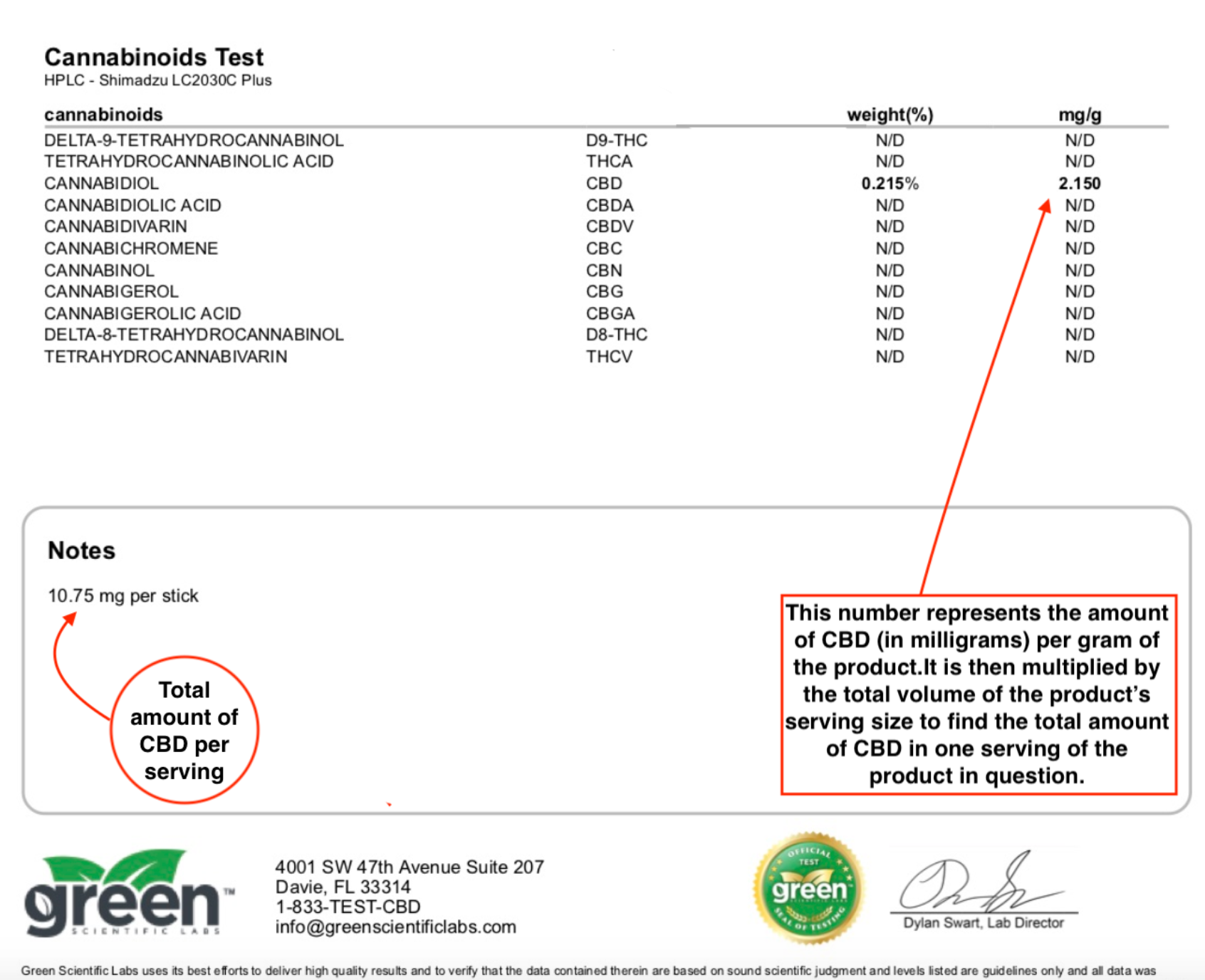 Now on to the fun stuff…
Best CBD edibles you can get online
Before I recommend anything, there's something you need to know about CBD: depending upon how it's extracted from the Cannabis sativa plant, it can cause users to potentially fail a urine analysis by false positively testing for THC. How? Well, legally, hemp products are allowed to contain the slightest amount of THC. We're talking 0.3% of THC or less, but that's still enough to flag a positive result.
Depending on the way the CBD is collected, there could be trace elements of THC in the product. So if you're in a field where you're regularly drug tested or just don't want to take any chances with THC, stay away from full spectrum products and stick to CBD isolate. The extraction method will always be listed on the product page, so make sure you double-check to confirm it will work for your needs before you go making any purchases.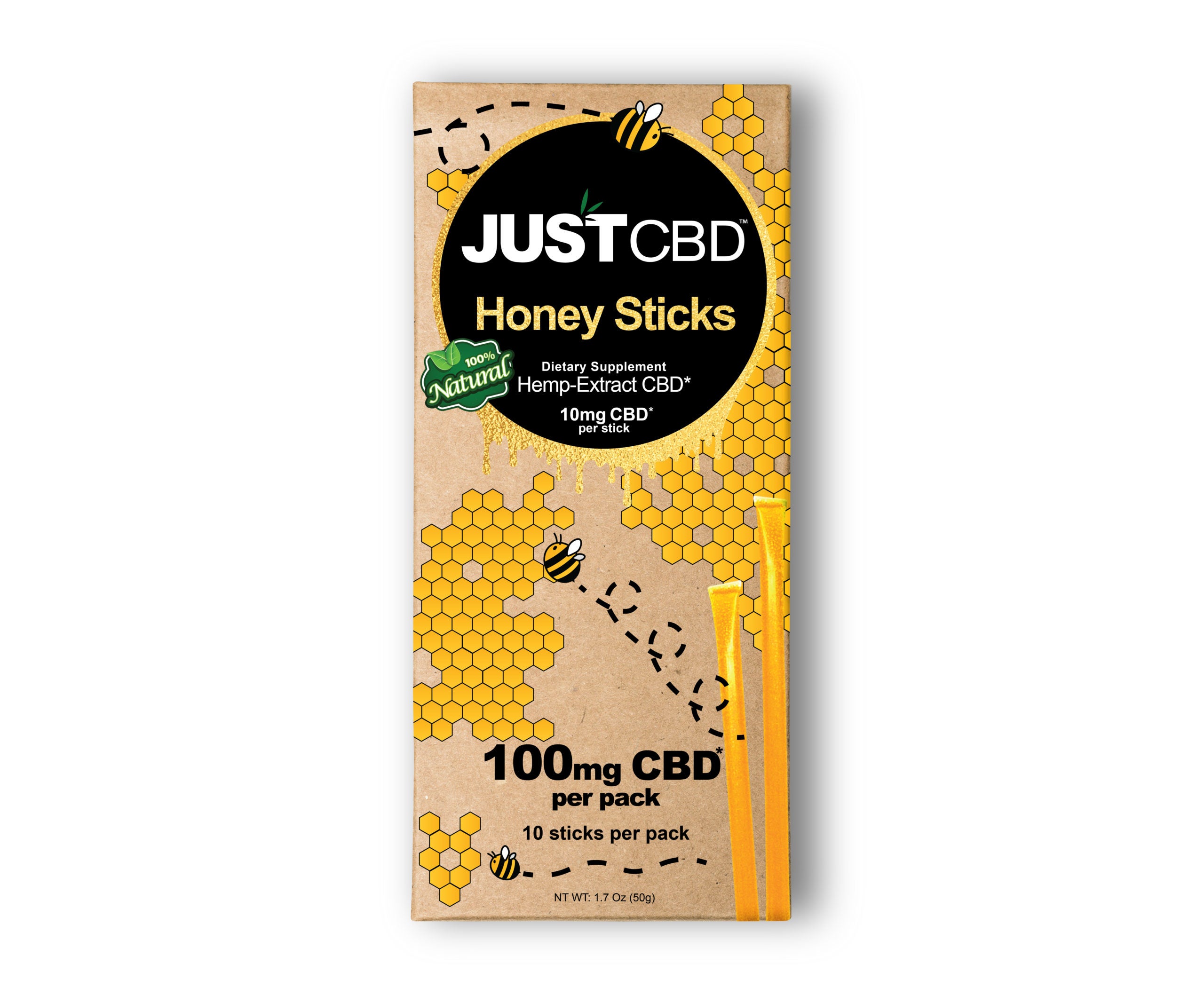 Perfect for the individual that's always on the go, JustCBD's individually wrapped honey sticks contain 10mg of CBD each and provide a relaxed, euphoric vibe to your otherwise nerve-wracking day. Seriously, anger and emotional turmoil just don't exist with thanks to these puppies–you can quote me on that.
Price: $9.99 for 10 sticks, $99.99 for 100 sticks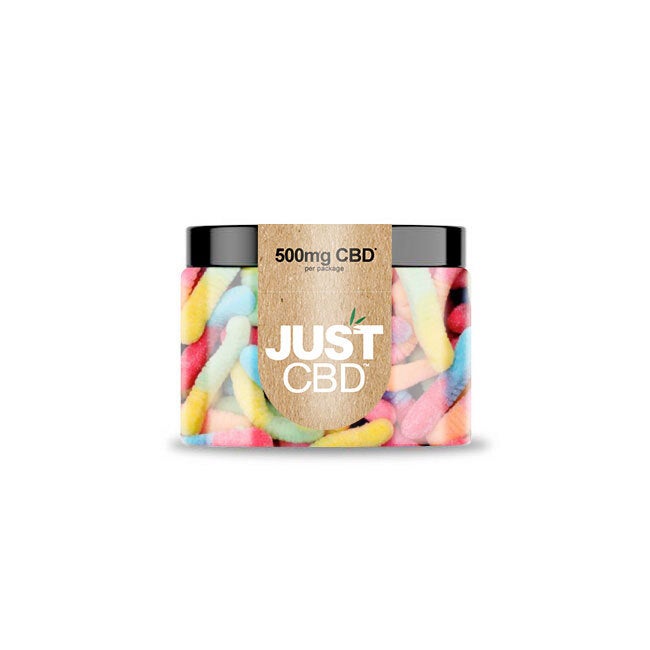 Some people enjoy a glass of red wine before dinner because it makes them sleepy. Unfortunately, I'm allergic to sulfur so I can't put myself down with a bottle of merlot. However, JustCBD's Sour Gummy Worms do the trick every. single. time. With 21.5mg of CBD in each worm, they're a total KO! I fall into a deep sleep fast, stay asleep, and wake up feeling refreshed (not groggy!).
Price: $32.50
---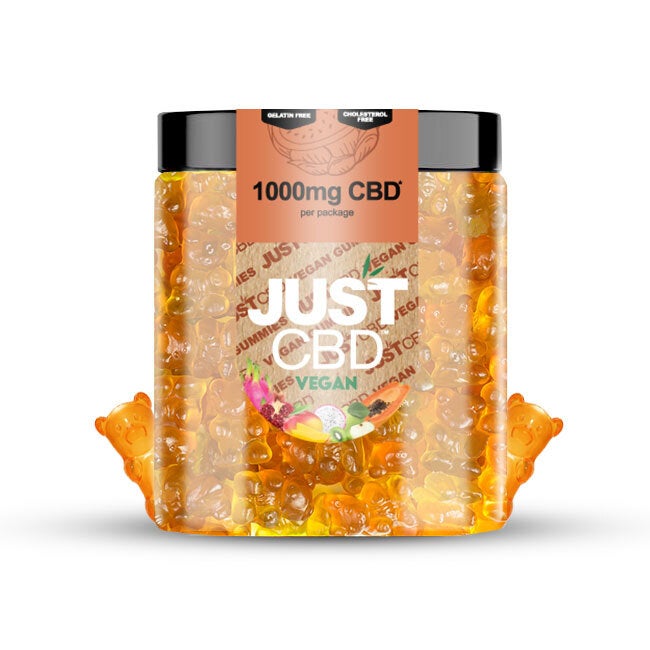 Too much CBD can make you sleepy (see the watermelon rings above), so if you're looking to incorporate it into your daytime routine, it's best to stick with something that's a low-dose and/or something you can easily increase. JustCBD's dried fruit checks both of those boxes by providing consumers with bite-sized, tasty CBD-infused pieces. Start with one piece, feel the stress melt away, and snack on as you like!
Price: $45
---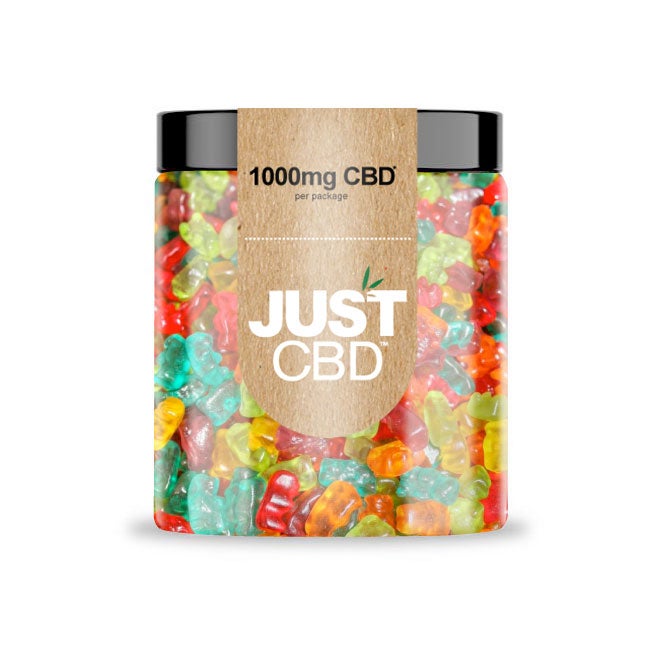 With 10mg of CBD per piece, you'll want to consider adding these CBD gummies to your daily vitamin regimen. It doesn't contain enough CBD to make me sleepy (although everyone's tolerances are different, so it would be smart to test these on a day where you don't have to work or go anywhere) but I do feel more at ease, overall. And for you health-conscious folks, the company just released a sugar-free version!
Price: $45
Still not sure about CBD? Need a little more convincing? Be sure to check out our guide to the best CBD oil tinctures and the best CBD for anxiety, sleep, and promoting relaxation.
The Daily Dot receives payment for sponsored content. Interested in promoting your brand or product? Email us at bazaar@dailydot.com to learn more.