Bars across the world are facing backlash for advertising coronavirus-themed parties.
Fitzgerald's Irish Bar, located in Western Australia, is offering attendees free face masks for its event. In its original advertisement, the bar announced the party would be the "sickest night of the year" on its Facebook page. The original post has since been deleted, and a new post—minus the "sickest night of the year" line—was added.
https://www.facebook.com/FitzgeraldsIrishBar/photos/a.165470806589/10157661915426590/?type=3&theater
Attendees can enjoy $6 Corona beer, which the bar "sort of promises aren't contaminated" all night. "We've heard Corona is pretty sick, so sick that we're giving out FREE face masks at the door to prevent any contamination from it," the original post said. "We're not sure why though, it's just beer isn't it?"
The new post still promises free face masks and a chance to win a bucket of Coronas.
Another bar called House on Hood in Hamilton, New Zealand, also shared posts about a coronavirus-themed party this week. Its original advertisement has also been replaced with a more gentle version that still pokes fun at the virus.
"Let's be honest, there are worse things you can catch in Hamilton," is the caption of a picture of a Corona with a face mask.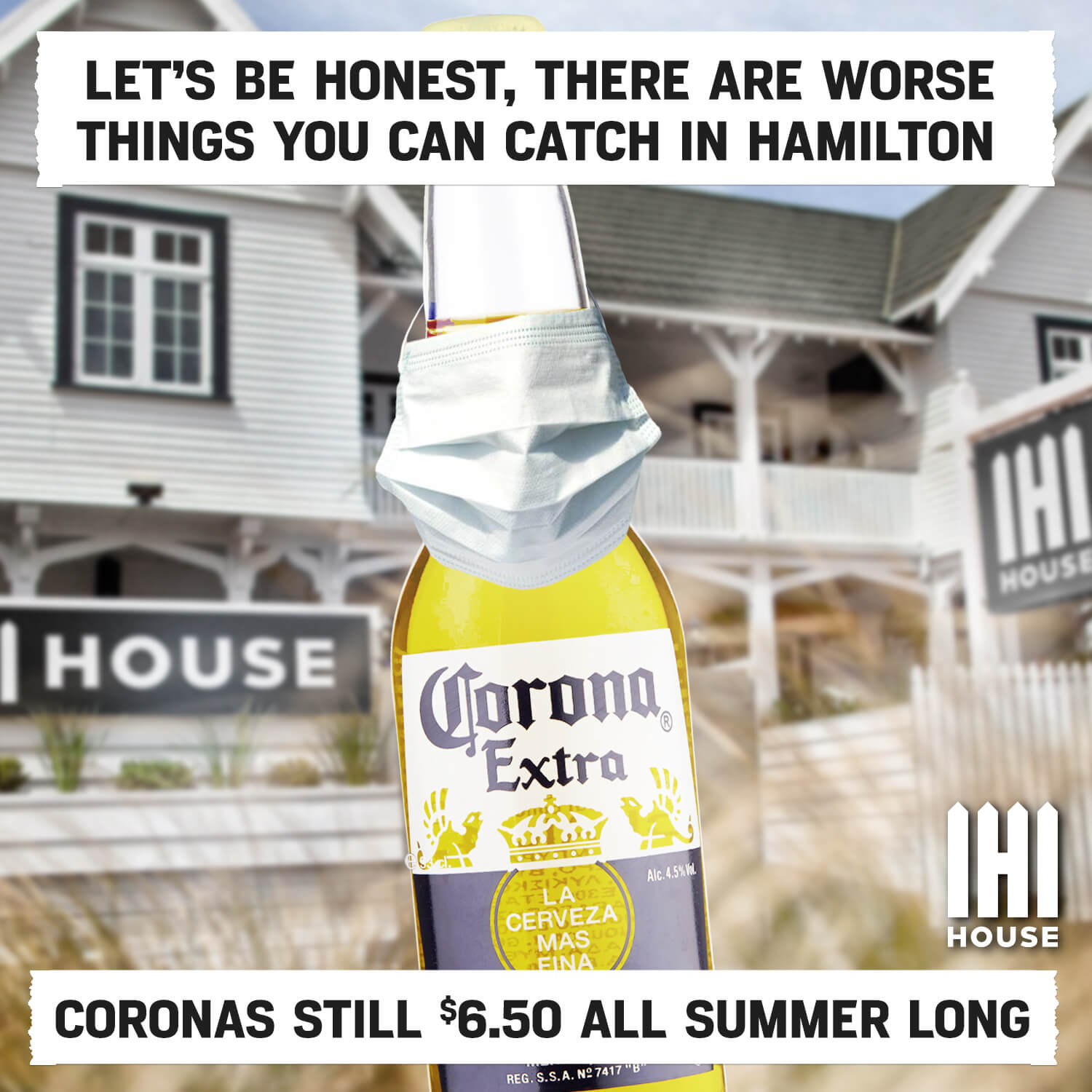 The original House on Hood advertisement offered Corona beer for $6.50 each "while the pandemic lasts." The ad featured two men in hazmat suits with Coronas in hand. The beverage company that distributes beer in New Zealand, Lion, quickly condemned the ad.
"We were unaware of the promotion and we do not condone it," Lion said. "We will be asking that it is discontinued."
In the comment section, opinions are split on both ads. Some commenters voiced their disgust at the bars making light of a frightening situation, while others accused the offended of being too sensitive.

Nearly 10,000 coronavirus infections have been confirmed, according to the New York Times. More than 200 people have died. The virus has spread to several countries, including the U.S., Britain, Italy, Thailand, and Russia.
Fitzgerald's and House on Hood did not return the Daily Dot's requests for comment.
READ MORE:
H/T Daily Mail