Whom amongst us hasn't tuned into the shine of a late-night infomercial and busted out cash in a moment of weakness? We're guilty…but some As Seen on TV products are worth your hard-earned cash.
The problem is you have to wade through the piles of plastic garbage to get to the good stuff. No worries: we've done the hard part for you. Plus, when you order on Amazon, you won't have to pick up the phone and pay weird monthly payments like some 20th-century rube. Even better: two-day shipping with Prime.
The top 10 'As Seen on TV' products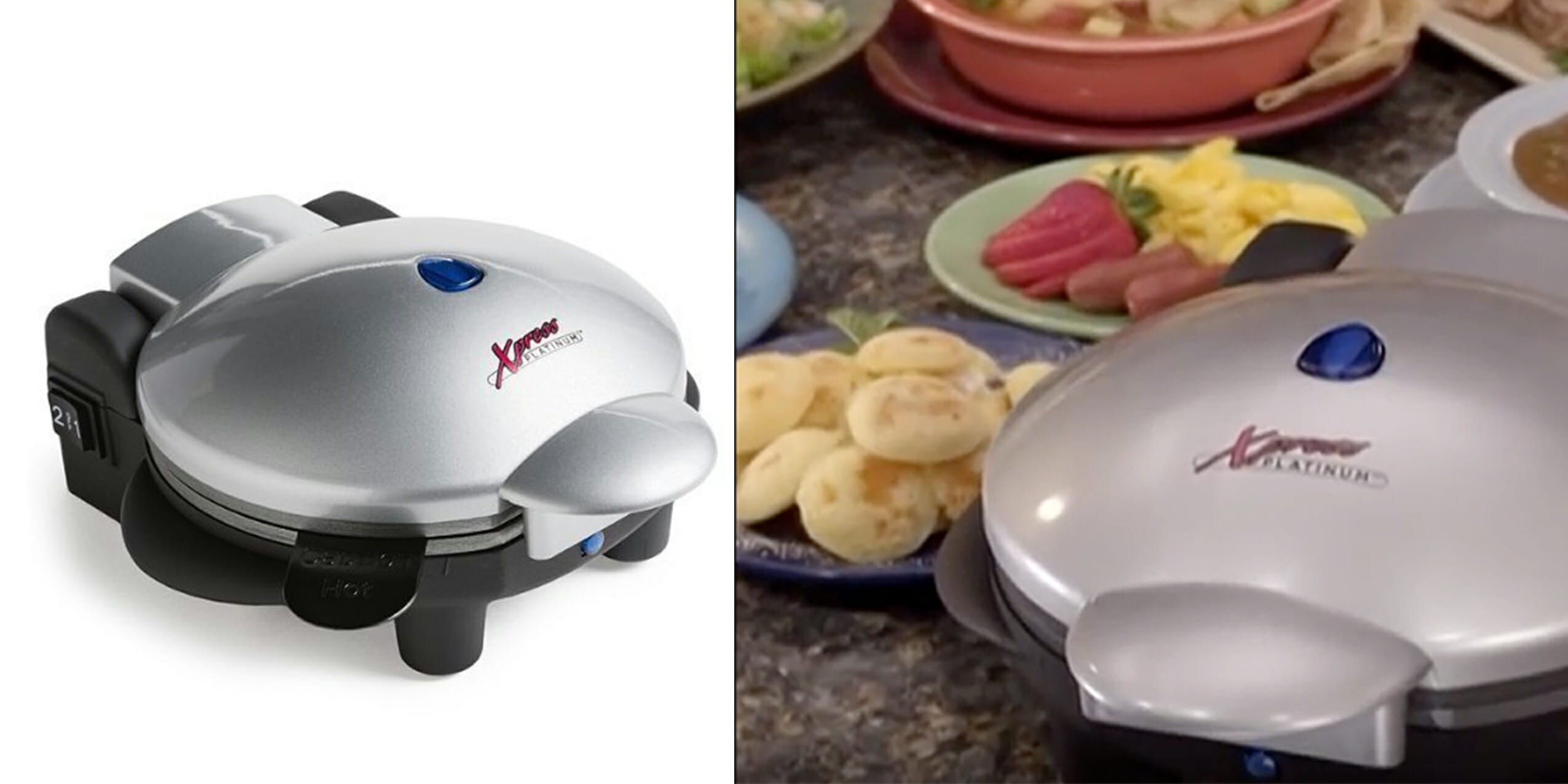 Why drop serious cash on a panini press, omelet maker, pizza oven, or dessert machine when you can get an all-in-one machine for only $25? The Xpress Platinum contains two non-stick surfaces that make meals in minutes, not hours. I've used mine to make everything from calzones to oil-free fried chicken. Cook on a wide surface, or use the insert to make personal omelets and cakes. Or, use both surfaces at once, side by side. As far as electric countertop cookers go, the Xpress Platinum reigns supreme.
Price on Amazon: $25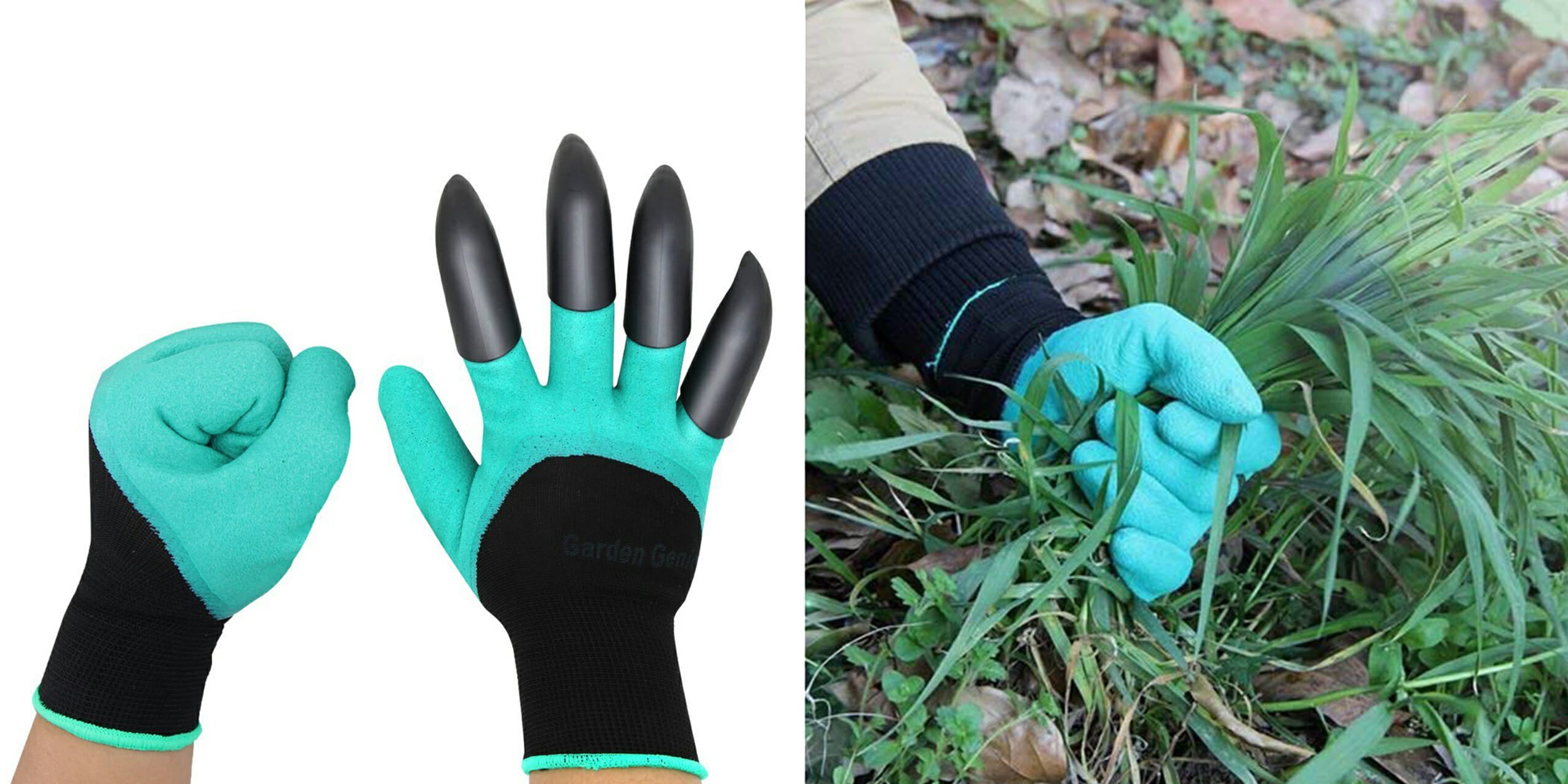 There are no better tools than your hands. When you're gardening, why not use them to their full potential? Garden Genie gloves not only protect your delicate digits from the elements, but they turn your fingers into weapons of dirt destruction. Meddlesome dirt and weeds won't be able to stand a few swipes from these gloves. And when you're done with your outdoor drudgery, they wash clean with a simple rinse. If you work outdoors, get ready to save serious time and effort with a single pair.
Price on Amazon: $7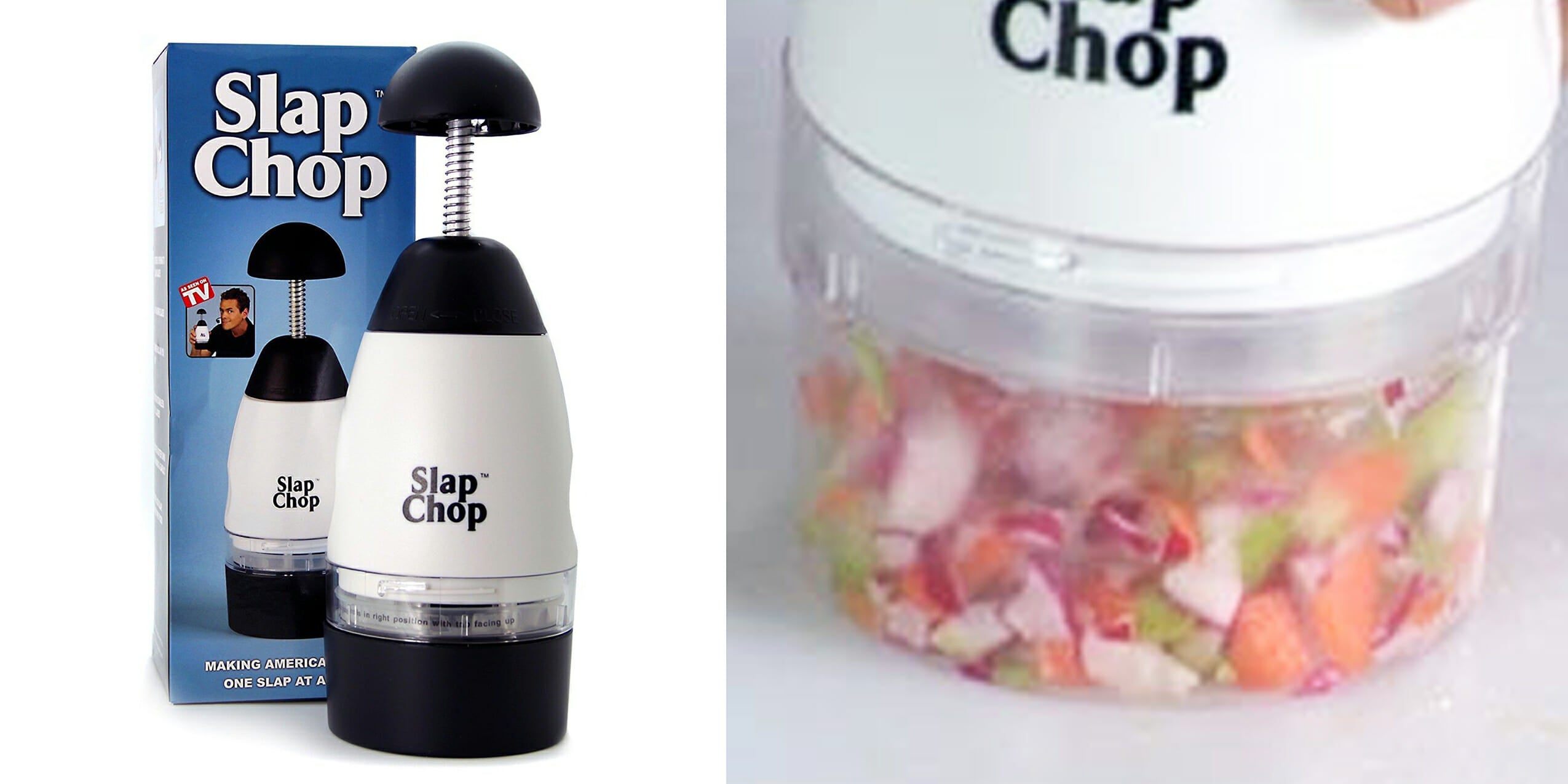 Chopping onions is always a total slog and in some cases causes more tears than the first five minutes of Up. Slap Chop is not only an easy way to dispatch troublesome veggies, but it's actually super fun to use. Place chunks into the compartment, slap down on the plunger and watch it mince things before your eyes. If your knife skills are lacking, this tool is a godsend.
Price on Amazon: $26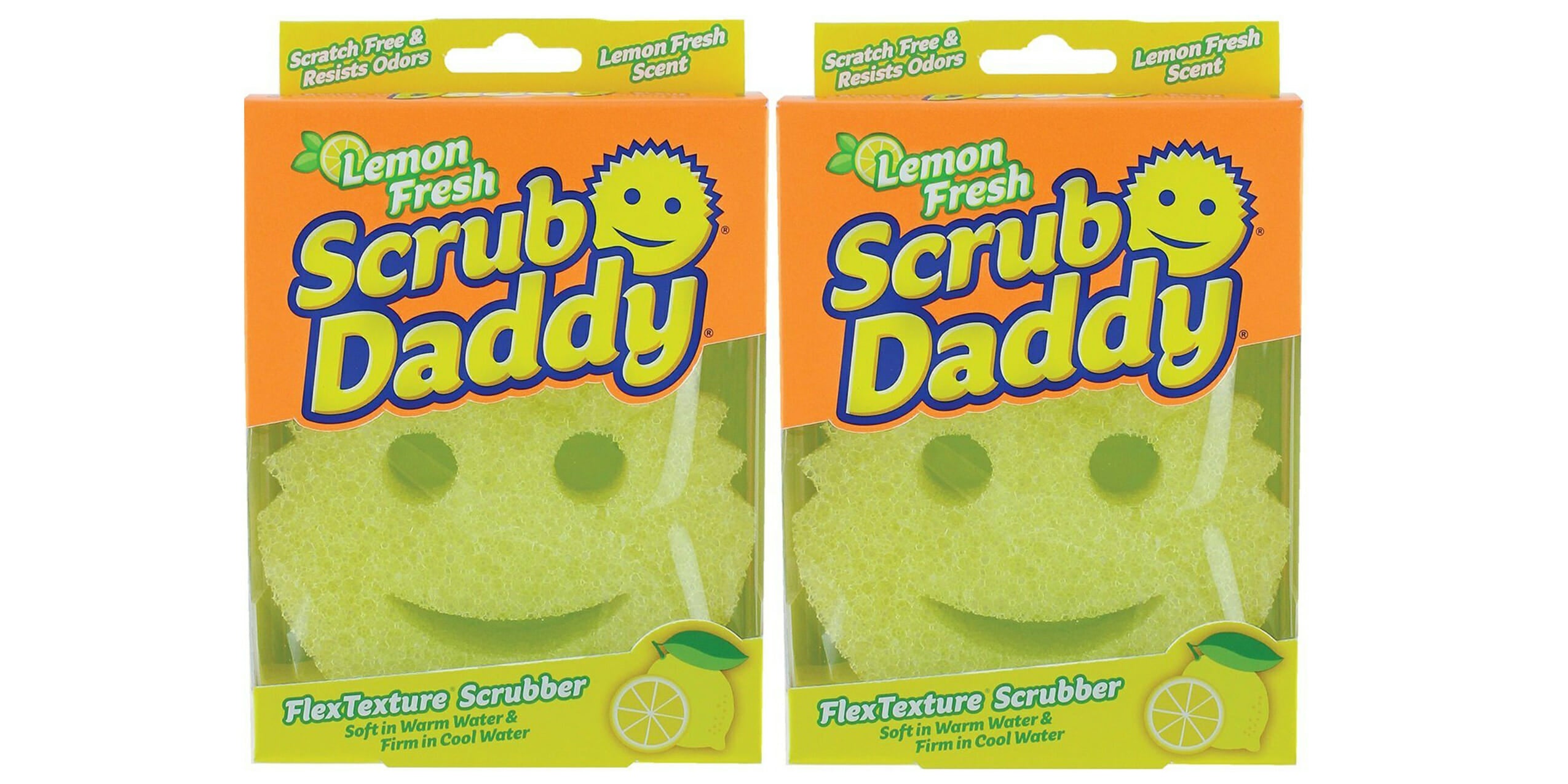 Washing dishes never brought a smile to anyone's face (unless you're a Stepford wife). But Scrub Daddy sponges are so cute it's hard not to look forward to this daily drudgery. The smiley face look is practical too! The lightly-scented sponges scrub through caked-on grease and grime without damaging pots and pans. Scrub Daddy's mouth is built for utensils and will happily eat away any difficult stains without the need for soaking. After one wash, you'll never go back to the basic AF green and yellow sponges.
Price on Amazon: $9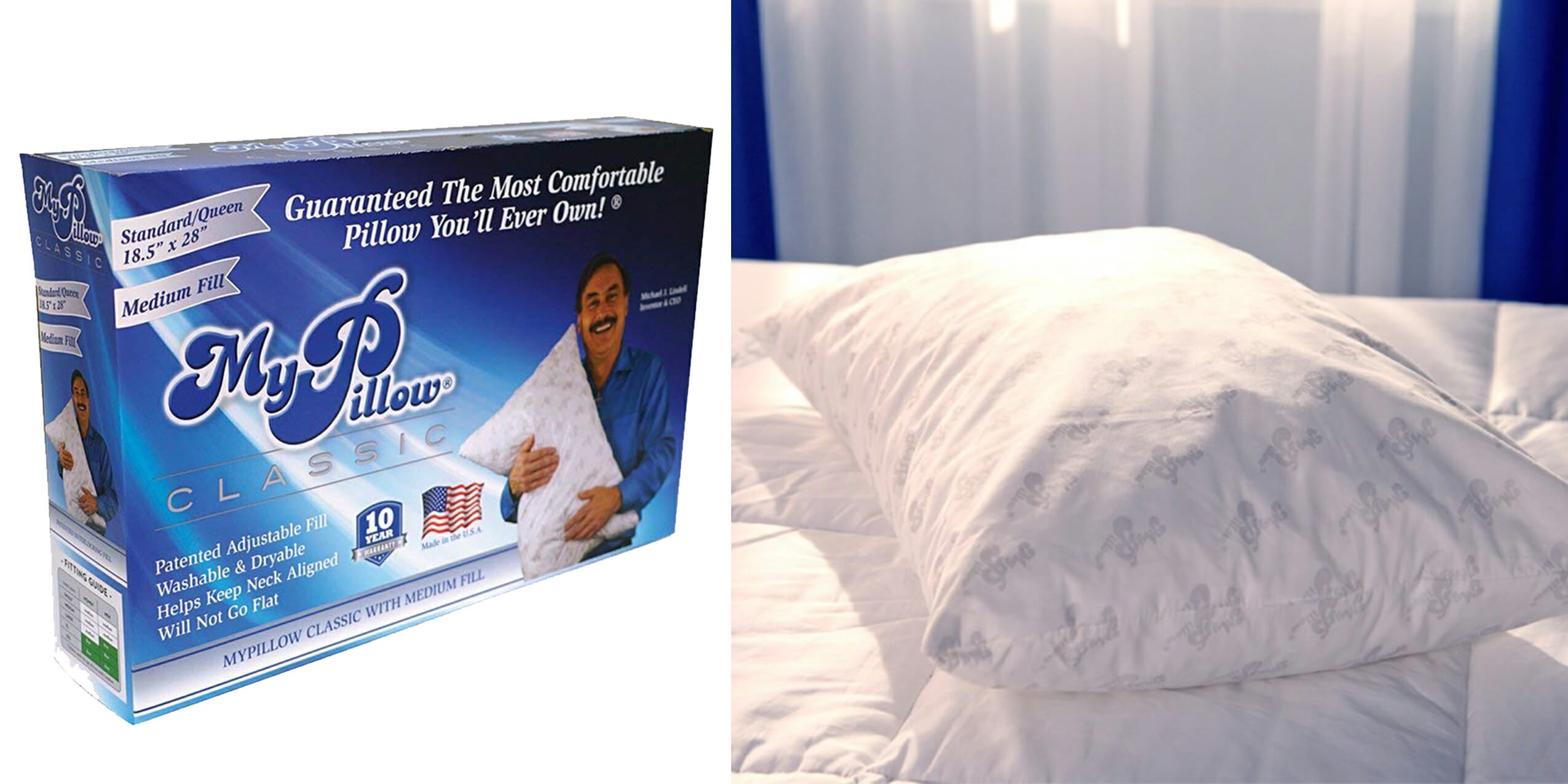 Ignore the fact that the inventor on the cover of the box looks like everyone's stepdad. Mike Lindell came up with the world's best pillow, built for better sleeping. Unlike the pillows you're using, these babies never go flat, so you'll never have to prop it up with your hand under it. It also provides perfect neck support, so you don't wake up aching. It puts down and memory foam pillows to absolute shame.
Price on Amazon: $50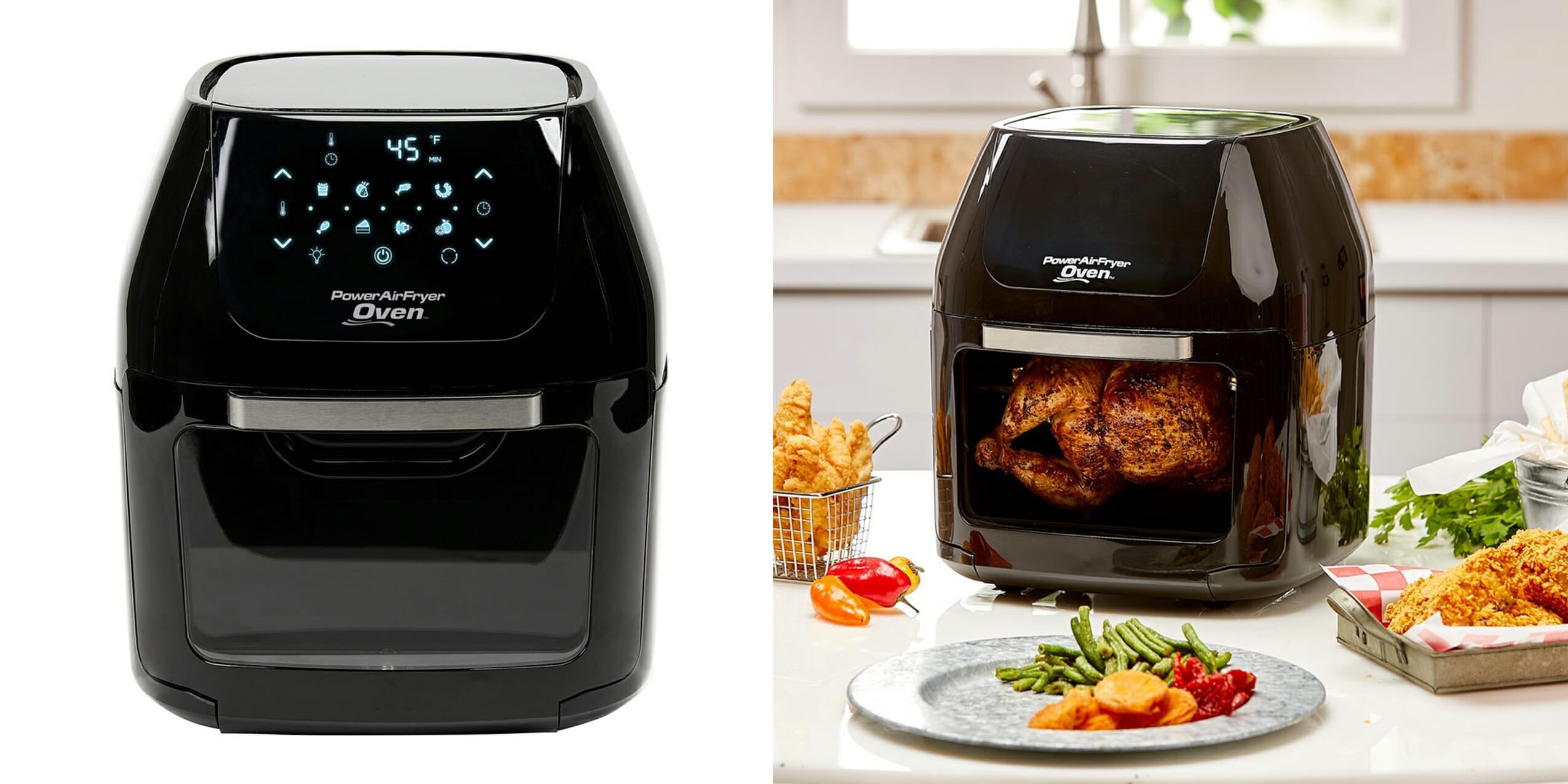 Air fryers are all the rage right now for a reason. You can make everything from fried chicken to french fries and even blooming onions without any added fat. You can cut the number of calories in your favorite foods by more than half. The Power Air Fryer oven is easily the best among the crowded bunch. Not only can you make more foods at once, but it's built like an oven so you can peek in as it cooks. Unlike other air fryers, it also comes with a rotisserie spit to make perfect chickens, roasts, and even piles of gyro meat. This one even doubles as a food dehydrator for fruit and jerky.
Price on Amazon: $159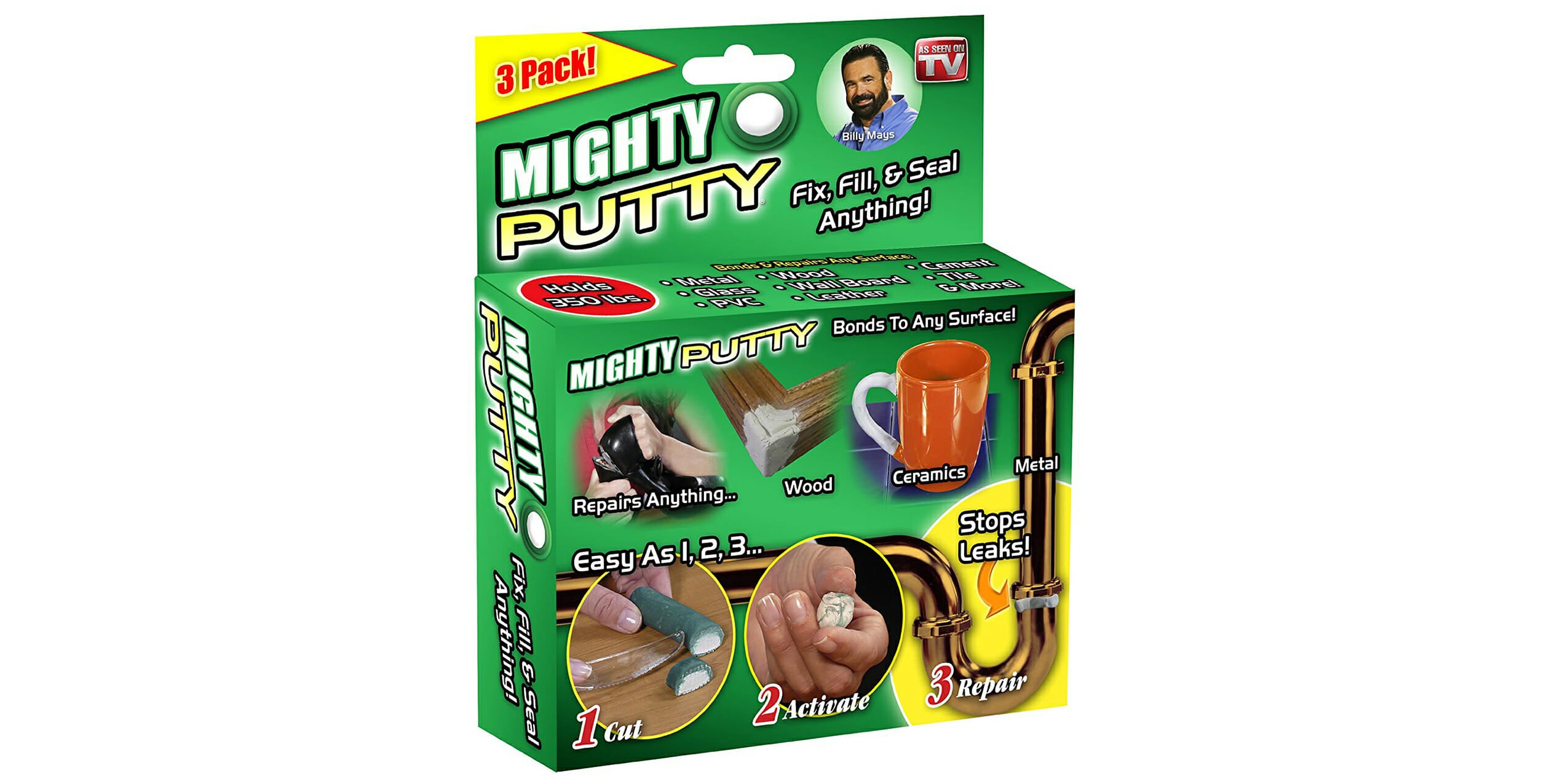 It's a fact of life: stuff in your house will occasionally crack, leaks, and in some cases, straight up break. If the idea of picking up a screwdriver sends you into a full-fledged mental episode, rely on Mighty Putty. This polymer is perfect for fixing anything and sets as hard as actual cement. Simply slice off what you need from a log, kneed it together like Play-Doh to activate it, and use it to seal leaks, fix cracks and repair everything.
Price on Amazon: $17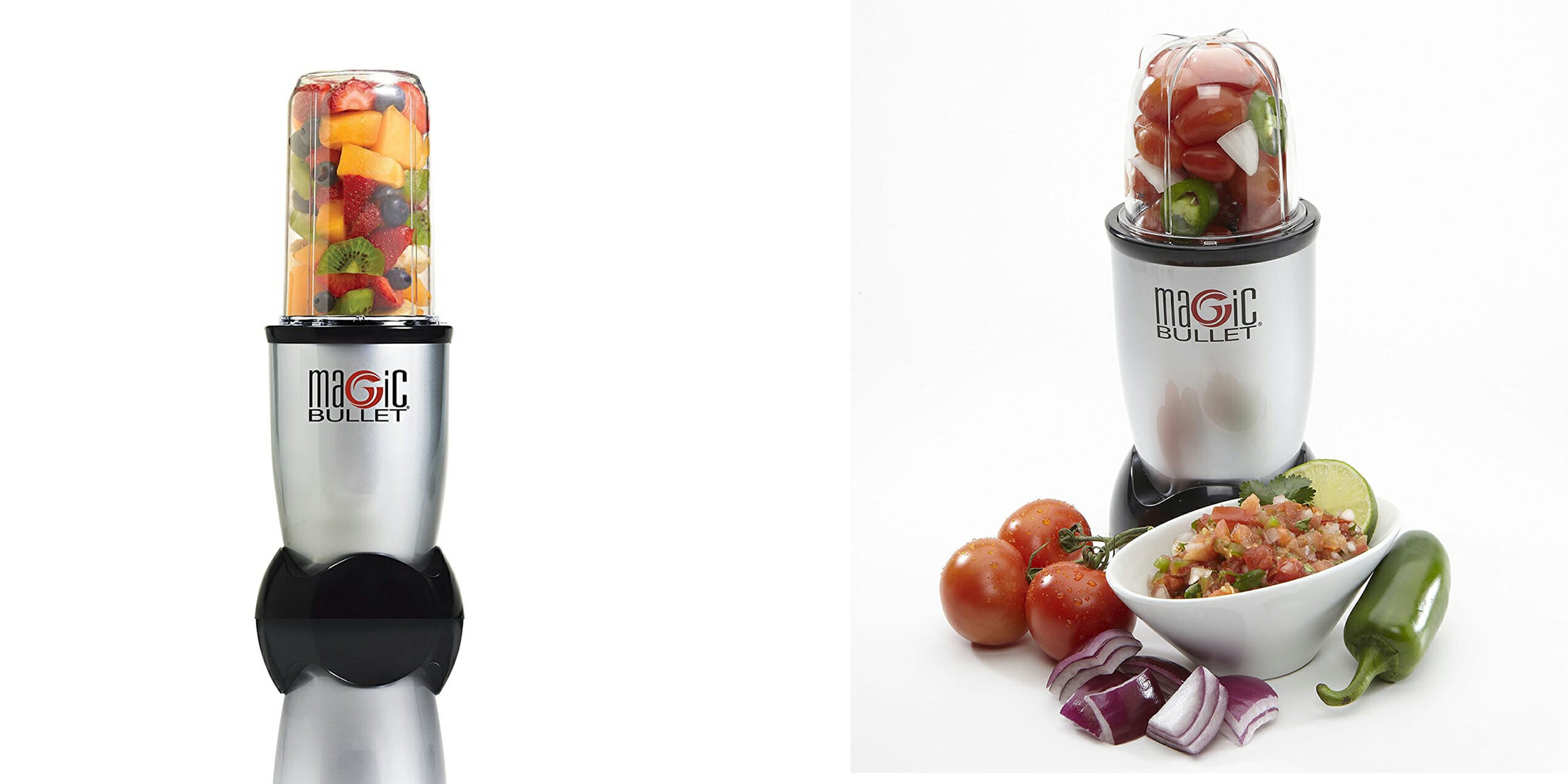 Some folks consider themselves cooking noobs. Magic Bullet works great as a personal blender and will crank out smoothies better than such an affordable model should. But smoothies are just the beginning of the Bullet, not the end. It whips together omelets, tuna salad, pancake and muffin batter, sorbet, and even mochaccinos in eight seconds or less. Best of all, it takes up less space on a countertop than a toaster.
Price on Amazon: $35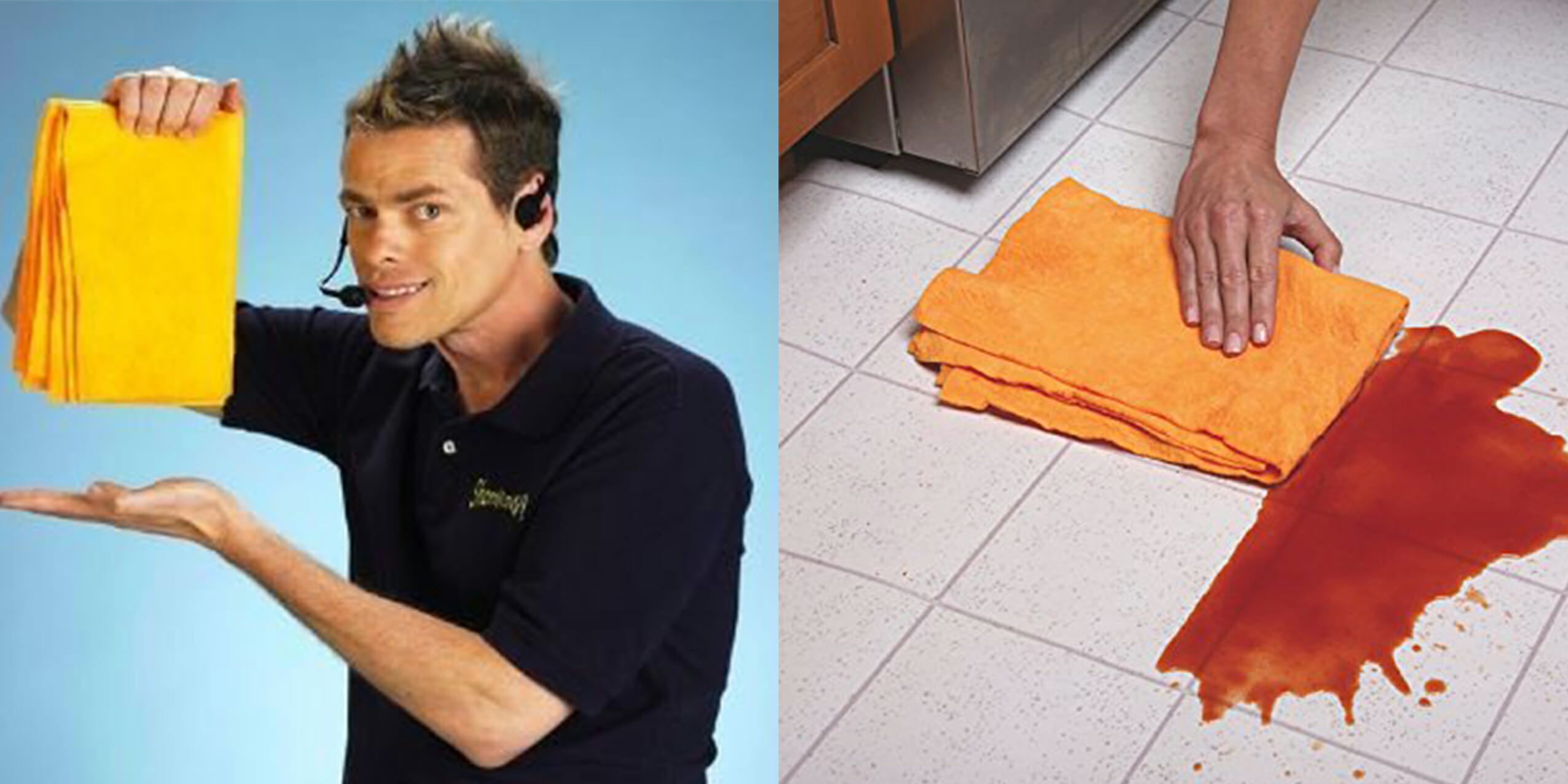 You probably know the Shamwow from memes. But it's far more than a hilarious reaction image. It soaks up spills better than any napkin, mop, or even vacuum ever could. In fact, it soaks up to 10 times its own weight in liquid. And unlike napkins, you can use it over and over for about a decade before you need to replace it. It's great for cleaning indoors and out and works especially well when it comes to drying your car after a wash.
Price on Amazon: $12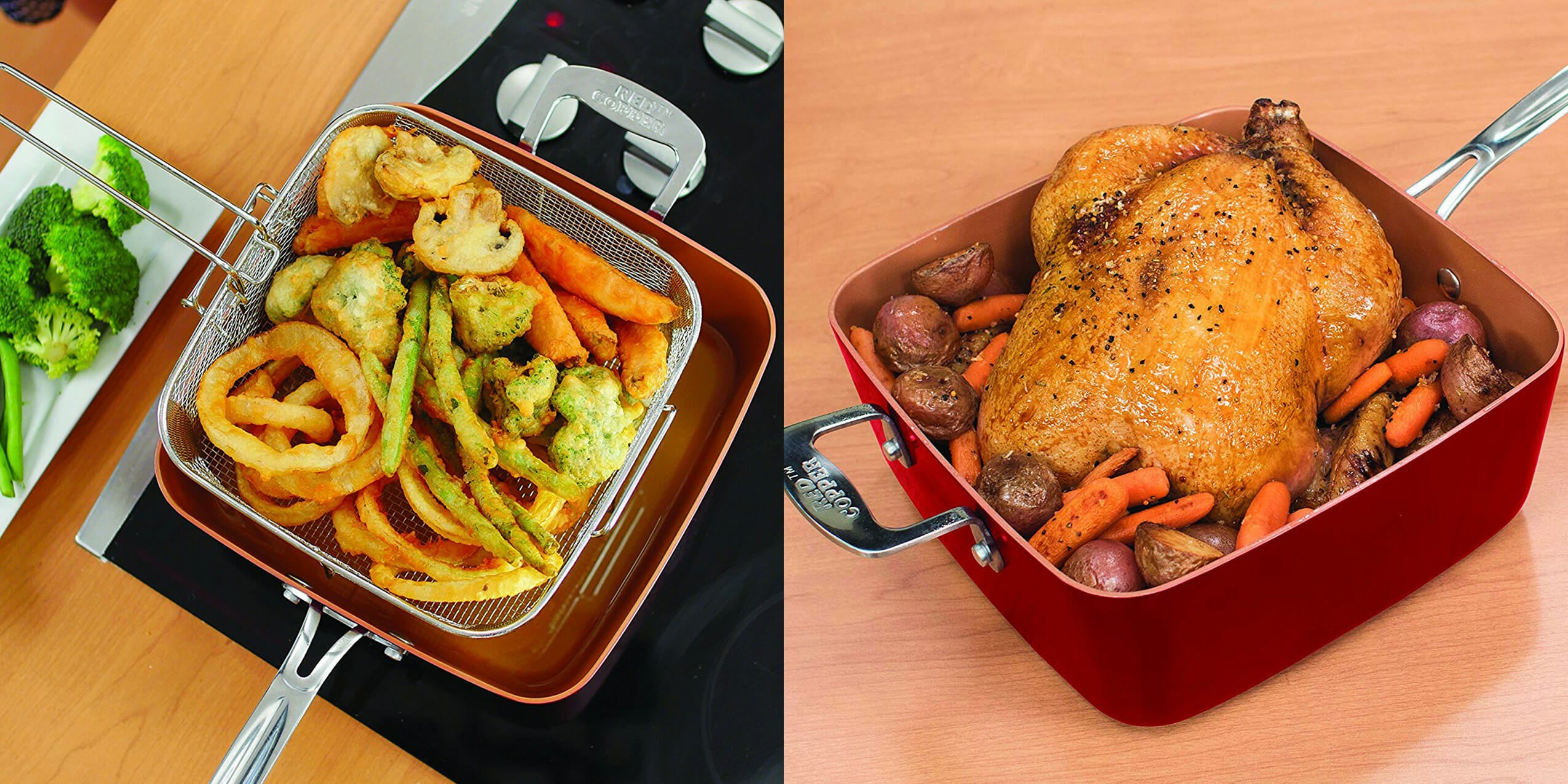 If you've turned on cable TV in the last three years, dollars to donuts you've seen the Red Copper Square Pan in action. It's more non-stick than any other surface available in the kitchen, and unlike Teflon, won't scratch. Because it's so deep, it doubles as both a deep fryer and baking dish. Make everything from family-sized lasagna to a bucket's worth of fried chicken. It comes complete with a fryer basket and steamer insert, making it so versatile that it will never leave your stovetop. It's as easy to clean as it is to cook with.
Price on Amazon: $40
MORE BAZAAR DEALS:
The Daily Dot may receive a payment in connection with purchases of products or services featured in this article. Click here to learn more.