Christmas came early for shoppers at a Connecticut Barnes & Noble on Sunday, who got to witness their very own public meltdown from an anti-mask male "Karen." 
The irate customer was caught on camera harassing an employee, whom the Daily Dot has identified as Sharon Ewing. The ensuing video quickly went viral, earning more than 3,300 upvotes on the r/publicfreakout subreddit and accumulating more than 1.4 million views on Twitter at the time of this writing. 
The cameraperson claims they started filming right after the male Karen threatened to "drop" Ewing, who ostensibly told him to wear a mask or get out. 
"This is a public establishment," Karen says. "I have a fucking right to be here."
"You don't," Ewing says, to which he petulantly replies, "Yes I do."
"There are signs all over the place that say you need a mask," Ewing explains.
"That is not a law," the male Karen says angrily. He then tells Ewing, who has not moved since the start of the video, to "step away. Back the fuck up from me."
The male Karen then takes a step toward Ewing and asks, "Why are you so close to me?"
Ewing makes it clear that police will remove the male Karen from the premises as he continues to physically intimidate her.
"What are you gonna do?" Karen asks when Ewing again tells him to leave the store. "Why?
"Because you no longer belong here," she tells him.
As Ewing takes her phone out, presumably to call the police, the male Karen begins walking toward the door, again muttering that the Barnes & Noble is a "public establishment" and telling her to "suck a fucking dick." 
"I'm out," Karen announces to the other customers before exiting the store. "Merry fucking Christmas, everyone."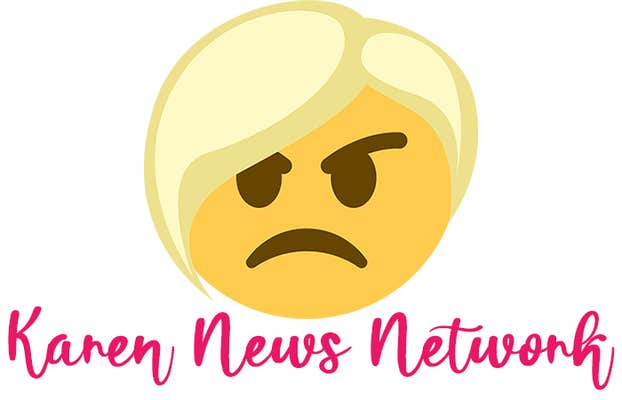 Responding to former professional basketball player Rex Chapman, who tweeted the video, Ewing explained that the male Karen's behavior was far from unusual.
"I am that employee," she said. "It's been a long 9 months dealing with this kind of thing. He was by far the worst. He earned himself a criminal trespass from our store and a call from the local PD."
Holidays 2020: Expectation vs. reality
The Daily Dot receives payment for sponsored content. Interested in promoting your brand or product? Email us at [email protected] to learn more.