The punishment was intended to teach Amia a valuable lesson about privacy and social media.
On Tuesday, the teens' mother took a photo of her daughter and posted it on her Facebook page as a sort of experiment to show how easily a picture can permeate through the Internet.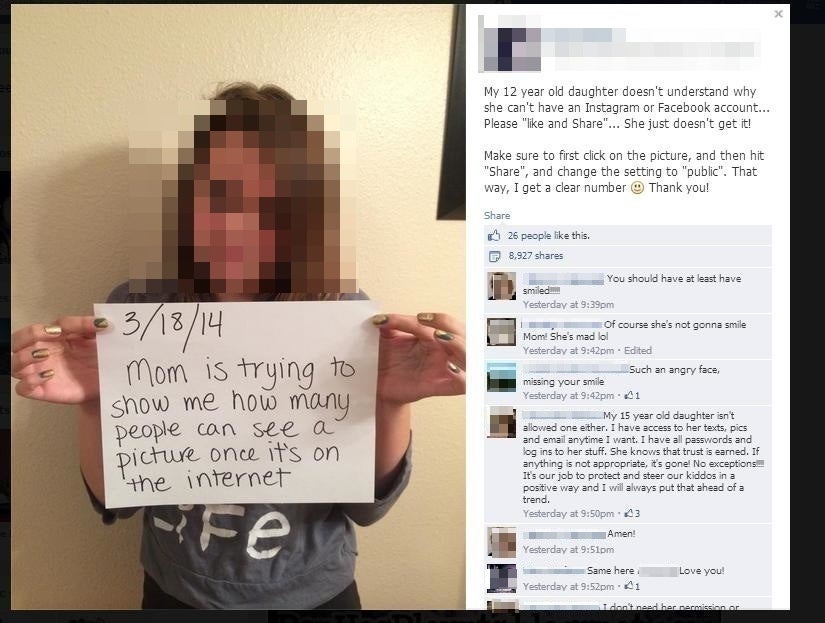 A day later, the experiment was working better than Kira could have expected.
"She is pretty miserable!" Kira wrote on Facebook about her daughter. "And angry! I'm just trying to prove a point. 468 [shares]. The photo has now moved beyond Facebook. It is now on two other websites (that I'm aware of). Lots of messages, and nice people keeping me in the loop with what they are doing with the photo."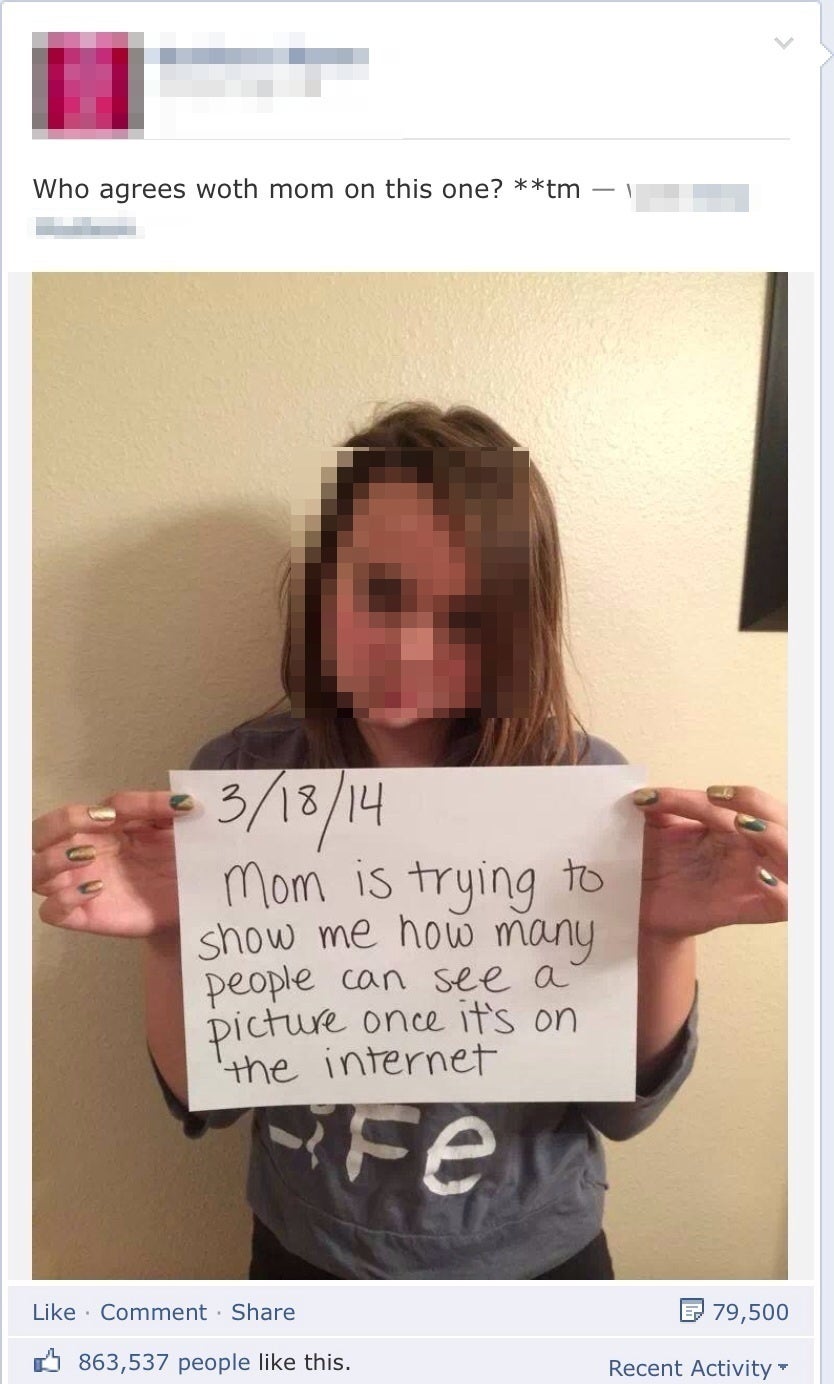 One of the sites the photo had found its way to was 4chan—the Internet's justice seekers, raid specialists, and premier pranksters—who wanted to teach Kira and her daughter their own twisted lesson.
4chan's random imageboard /b/ tracked down Kira's Facebook page, home address, and phone number. Late Wednesday night, /b/ began prank calling Kira's home and ordering them some pizzas (4chan's favorite prank).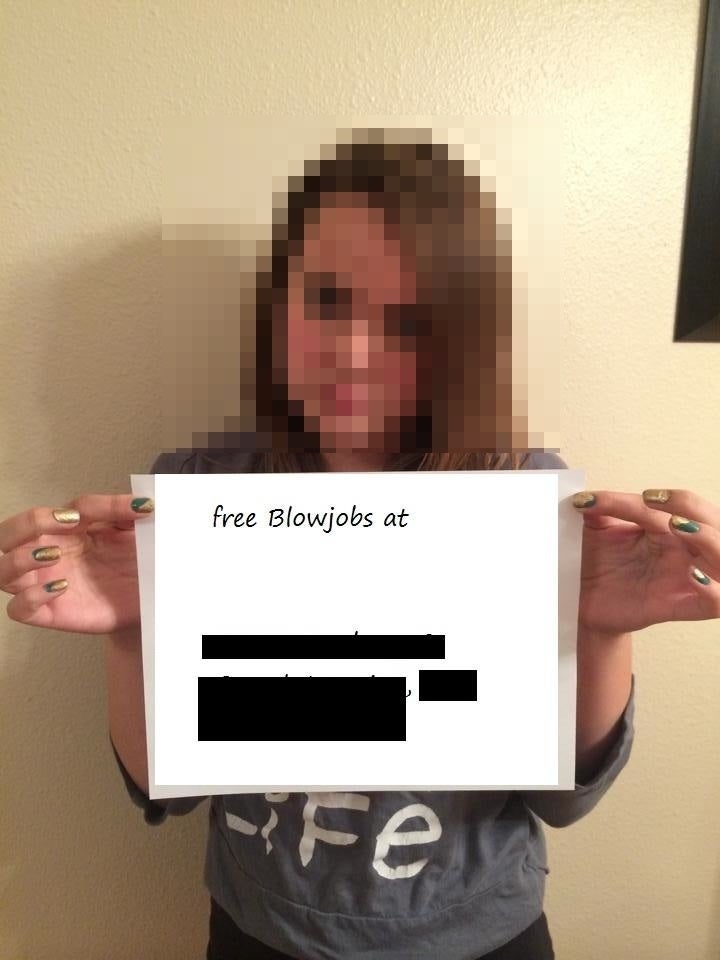 Through all of /b/'s perversions and obscenities, 4chan's message to Kira was this: Instead of exposing your daughter to the Internet's ridicule, communicate your concerns to your daughter privately.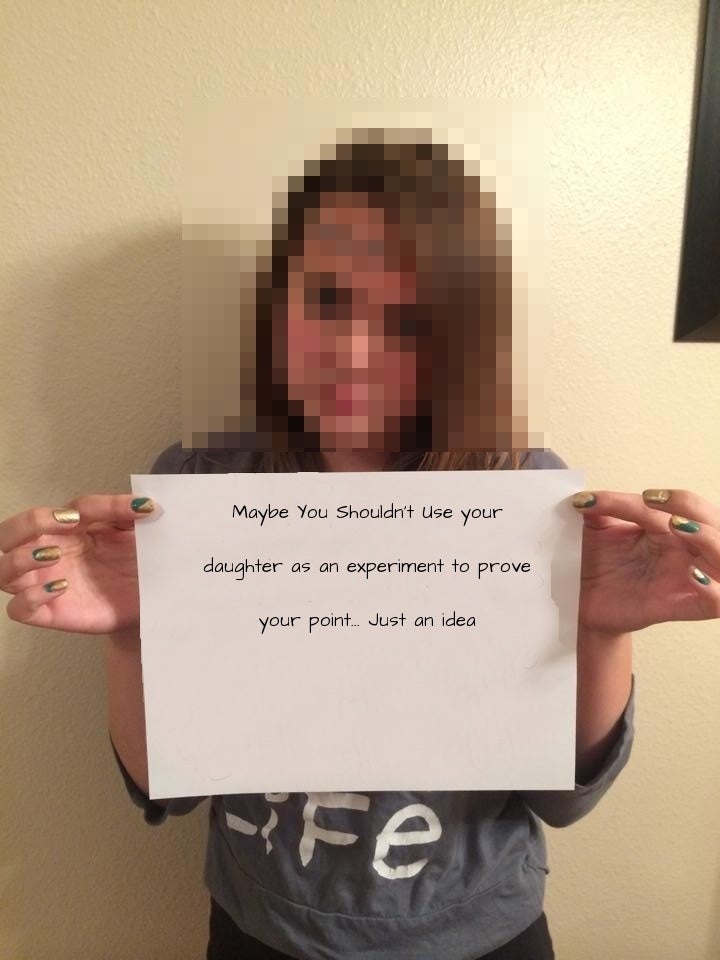 Sometime after 11pm ET Wednesday, Kira removed the photo of her daughter from her Facebook page and scrubbed the rest of her profile of personal information.
Photo via Facebook | Phone photo by John Karakatsanis Remix by Jason Reed (CC BY-SA 2.0)