Presented by Blu
Your future smoking sessions are about to get a major upgrade with a convenient, user-friendly vaping system that's effortless and satisfying.
Blu's latest vape pen myBlu stands apart from every other run-of-the-mill vaporizers. Whether you're a veteran or newbie, expect a unique smoking experience. Every puff offers you a delightful hit that's better than the last.
Simply click a pod into your rechargeable device and you're ready to vape. You'll never have to fumble around with cumbersome e-juice, getting more on your hands than in the pen.
If plain tobacco isn't your thing, there are eight different flavors to choose from. Tasty offerings include Polar Mint, Magnificent Menthol, Gold Leaf, Blueberry, Classic Tobacco, Cherry Crush, Vivid Vanilla and Carolina Bold.
myBlu isn't just great because it's easy to load. This vape pen charges to full power in only 20 minutes, ready for whatever the day brings you. It charges using a simple USB plug, letting you charge virtually anywhere.
The smooth mouthpiece delivers a powerful vapor and an incredibly satisfying throat hit. Its ergonomic design and round shape feels great in your hands, and slides easily into any pocket.
Even after purchase, the company has your back. Every myBlu comes with myCare, a lifetime device warranty. In the unlikely event your vape pen stops working, simply trade it in for a new device.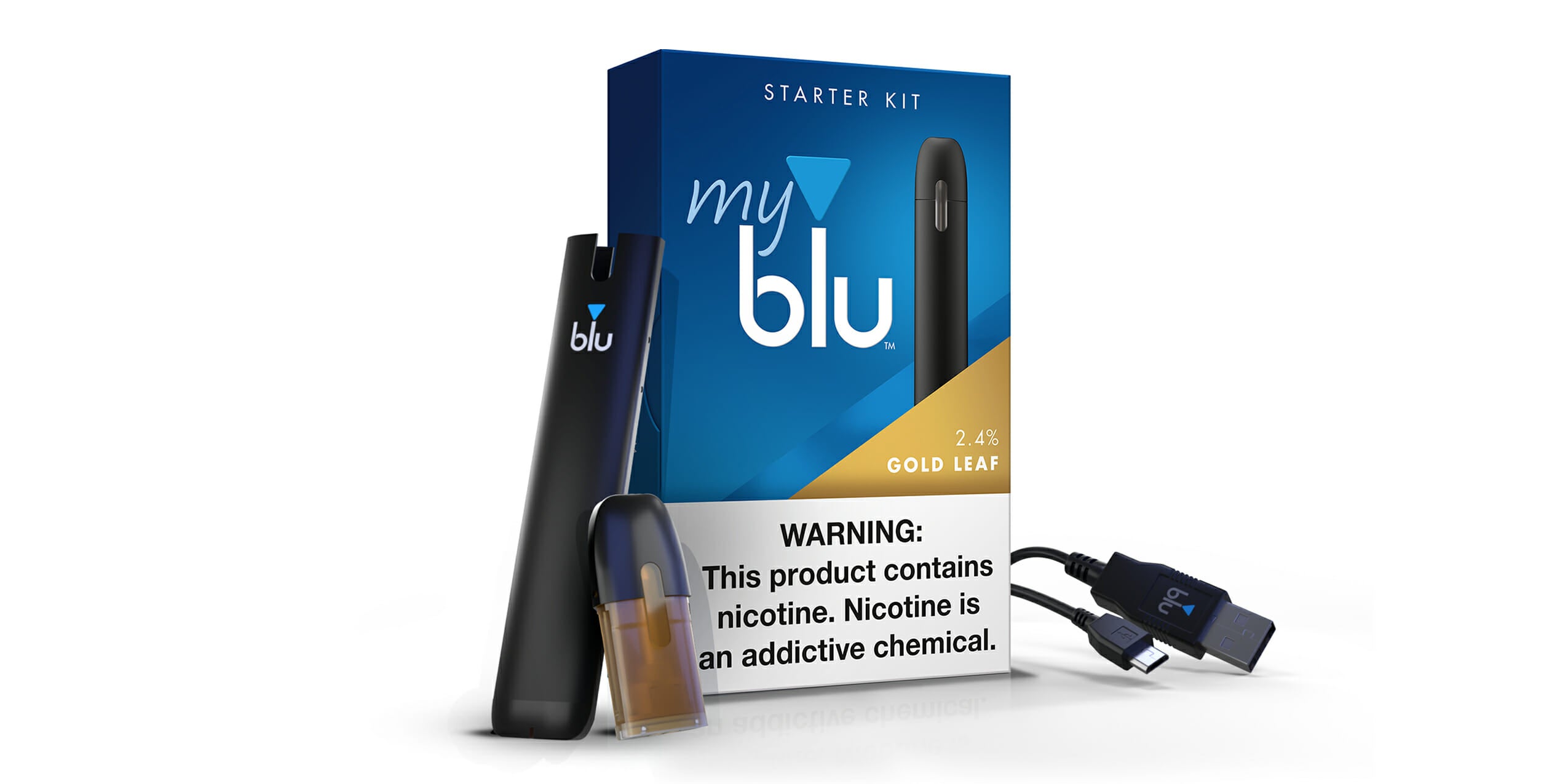 Everything you need to get your vape on is included in the myBlu Starter Kit. Each kit is available on Blu starting at $19.99. First timers interested in trying myBlu can enjoy a 15% discount.
The Daily Dot receives payment for sponsored content. This post does not constitute our endorsement or review of the product. Interested in promoting your brand or product? Email us at [email protected] to learn more.