It might be your lifelong dream to have a contact list full of world-famous hip-hop stars, but your chances of making that happen are slim to none. Instead, consider Whatsrapp, a hilarious Web app that lets you "text" everyone from Chief Keef to Drake, and get totally accurate responses in return.
OK, so you're not actually going to be hitting up 2 Chainz or Soulja Boy. Whatsrapp is a joke, with the "rappers" emulated by a computer, but the parody is pretty well done and the responses that each rapper gives are pulled straight from their song lyrics.
The first message to each of the eight available artists always prompts an introduction from the other end. Soulja Boy's "It's ya boy SOD!" and Kanye West's "You're in the presence of greatness" responses fit just perfectly, and every time you hit them up their replies are randomized.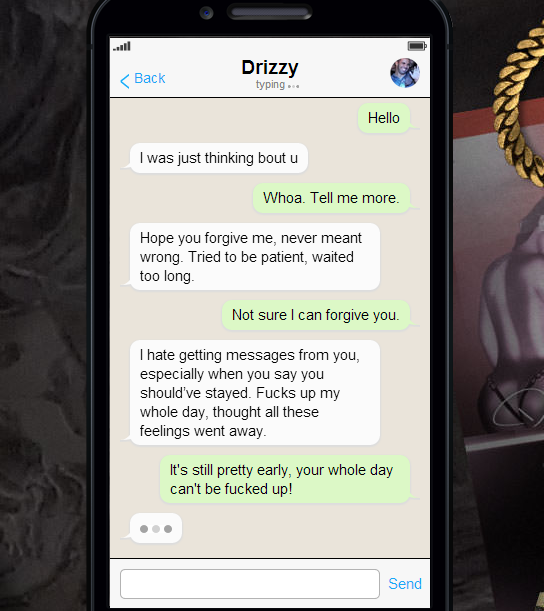 Unfortunately, it doesn't really matter what you say to each of them, as there is nothing intelligent about the way the site spills the texts back at you, but the characterizations of each rapper are still pretty spot on. For example, Kanye comes across as being totally arrogant and conceited, and even calls himself his own favorite rapper, which sounds exactly like something he'd be credited with saying.
If you feel like giving it a try, you can visit whatsrapp.me from either your desktop Web browser or your smartphone, just don't expect to get backstage passes from it or anything like that.
Photo via Mattbooy / Flickr (CC2.0)