After an hour-long interview with NBC Nightly News last week, whistleblower Edward Snowden remains a confounding figure for most Americans.
A new poll conducted by NBC News shows that 34 percent of Americans oppose Snowden's decision to leak top-secret information from the National Security Agency before fleeing the country. Just 24 percent of all respondents support Snowden's actions, the poll found.
When it comes to Snowden personally, after his head-to-head with Brian Williams, twice as many people said they dislike the 30-year-old exile than those who said they like him: Just 13 percent said they have a favorable opinion of Snowden as a person, compared to 27 percent who do not.
Snowden enjoys the strongest support among American respondents ages 18 to 29. Of those, 32 percent support him, while 20 percent do not. All other age groups showed more opposition for Snowden than support.
When compared to a similar NBC poll of June last year, however, Snowden comes out looking slightly better. Shortly after he revealed himself to the world, three times as many respondents had a negative opinion of the former NSA worker than those who liked him.
Perhaps a more worrying figure for Snowden and his supporters is the number who have no opinion at all: 47 percent of respondents said they simply don't know what to think of Snowden. And nearly a third (27 percent) of respondents had not even heard about Snowden or the leaks.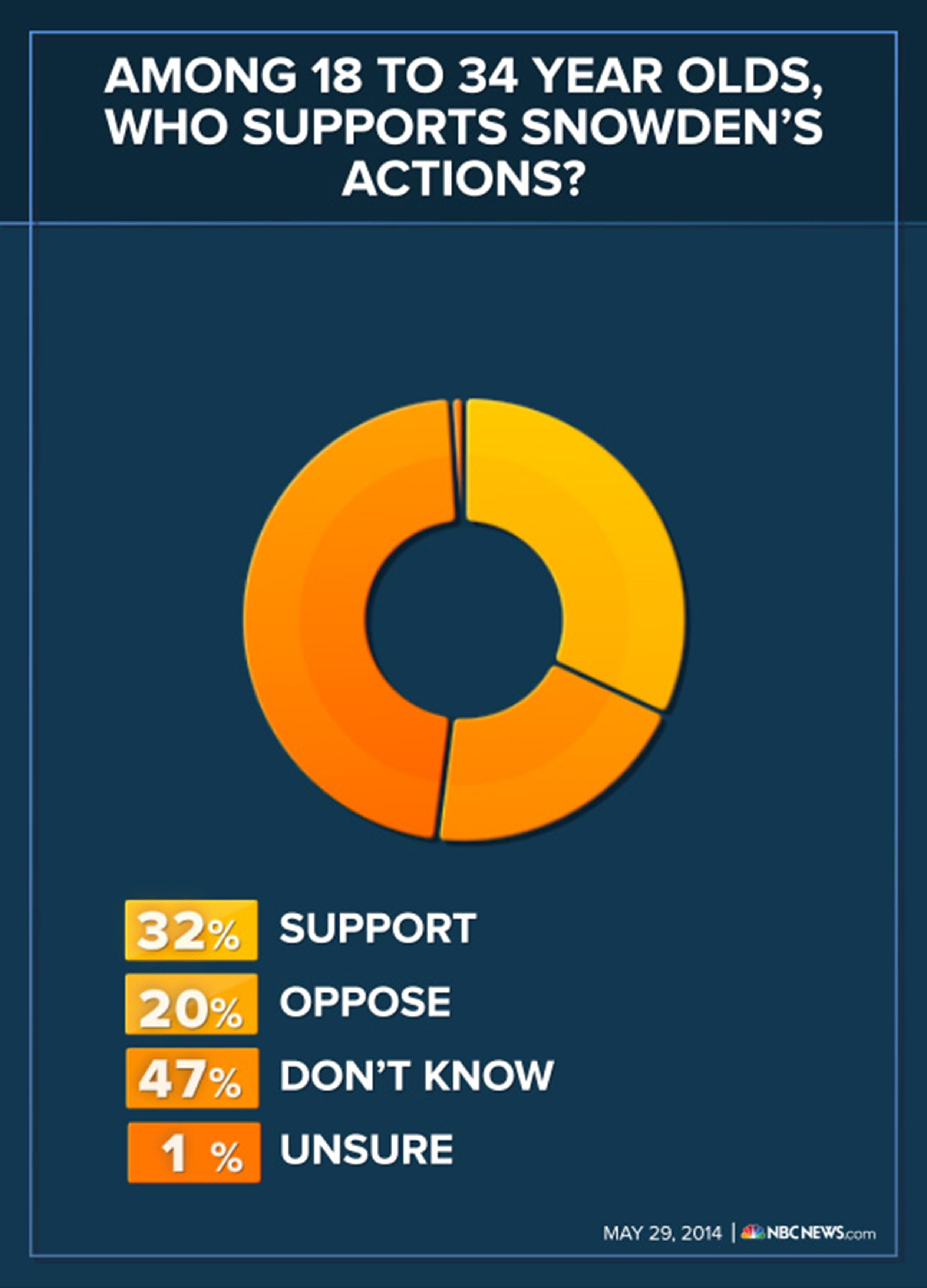 Lead illustration via askyog/Flickr (CC BY 2.0)