Don't panic.
Biz Stone's Twitter account is safe. He hasn't been hacked.
The Twitter cofounder just needs to be more careful with how he uses Twitter.
Earlier today Stone's stream of 140-character tweets pumped out dozens of posts asking his followers to endorse San Francisco Mayor Ed Lee, who's running to keep his office.
The public tweets, apparently sent to dozens of his followers, mentioned people from news anchor Katie Couric to comedian John Hodgman, and asked the same question: "Will you endorse @EdLeeforMayor for Mayor on@Votizen?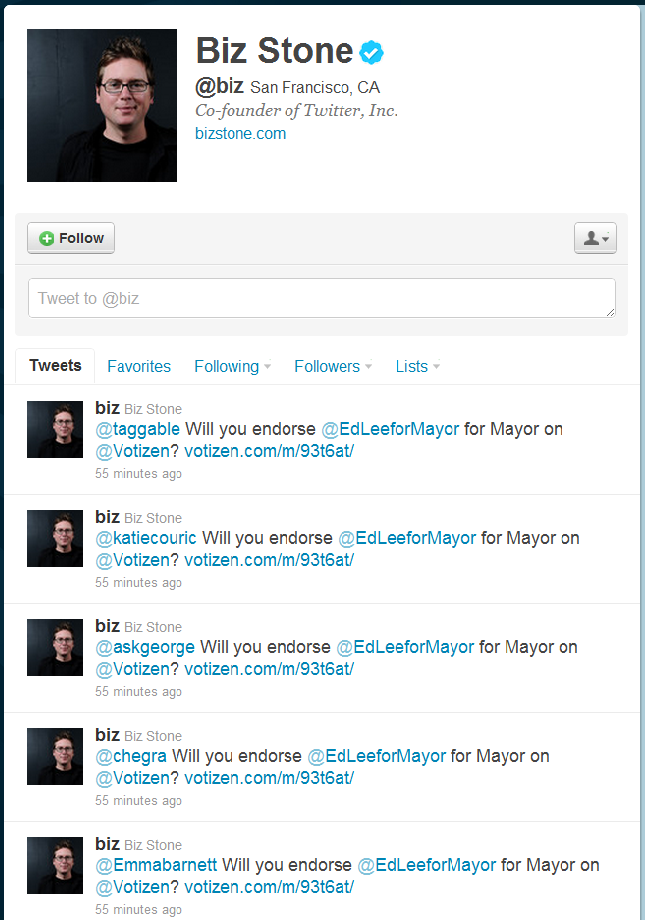 Votizen is a third-party Twitter app that lets users declare their support for a particular candidate. Stone apparently wasn't aware that the app's "share" button sent public tweets, instead of private, direct messages.
The Daily Dot's founding editor, Owen Thomas, asked Votizen what was going on via Twitter.
This is what Jermey Dunck, a Votizen developer, told him: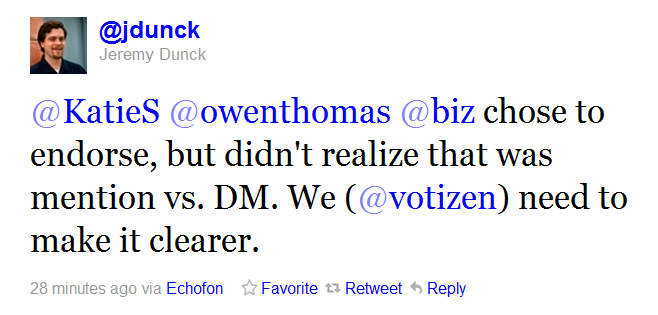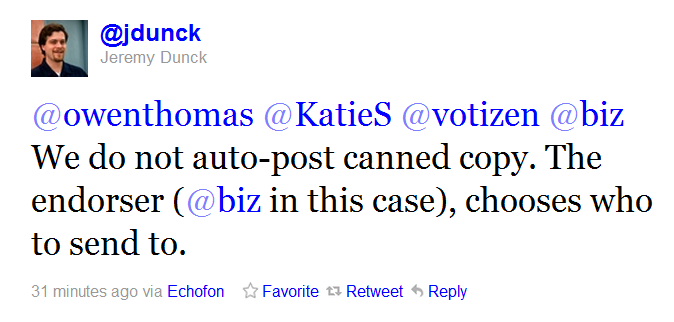 Some good came out of all the accidental spamming, however. Stone and his millions of Twitter followers now know just how annoying automated messages on Twitter can be, no matter public or private
And if Ed Lee wins in November he might just have Stone to thank.