Tech

Tech

The gadgets, platforms, and software that make your digital life possible. If it bleeps, clicks or blinks, you'll find it here.

Internet Culture

Internet Culture

There's a community for everyone online.

Streaming

Streaming

News, reviews, and guides for the world of online entertainment.
The top 5 GIFs of 2017, according to Giphy
Donald Trump joins Fall Out Boy and a cursing Bryan Cranston.
One of the internet's best end of year lists is here. The popular GIF database Giphy released its annual top 25 ranking earlier this month, a showcase of the most popular short animations on the internet.
The variation found on this list proves how difficult it is to predict the popularity of a GIF. There are images taken from sporting events and TV shows, user-created stop-motion animations, and clips cut from longer videos. As long as it can accurately (or ironically) capture the emotions of internet-goers, any clip can become the next viral sensation. Here are the top five GIFs of 2017 taken from 2 billion entries posted by 300 million people.
The top GIFs of 2017
1)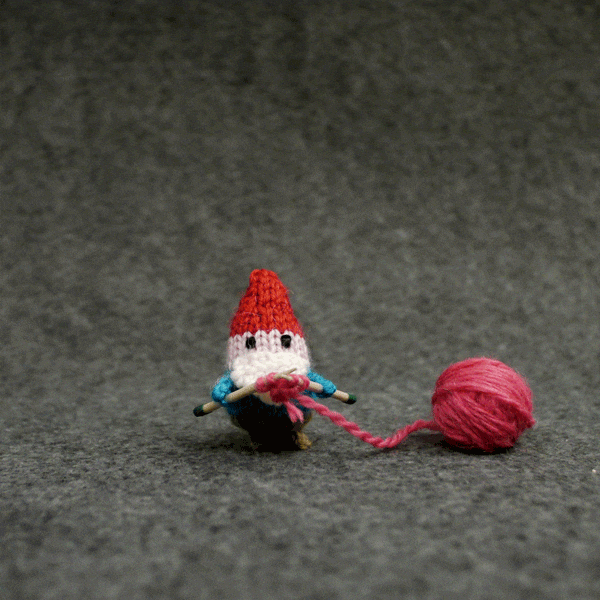 It may not capture the overall feeling of 2017, but the top GIF of the year is perhaps the heart-warming image we need going into 2018. Titled "Love Gnome," the GIF from Chicago-based artist Anna Hrachovec shows a gnome knit a floating heart and release it up in the air. The short loop was viewed 340 million times. A reaction to the 2016 presidential election result, the GIF is still used to show that love exists among the chaos that has defined the last 12 months.
2)
If you've been keeping up with internet trends then you'll recognize the second most-viewed GIF of the year. It's the white dude blinking, which was seen by 226 million people. That blinking white guy is Drew Scanlon, a former video producer at the popular gaming site Giant Bomb, whose subtle reaction to an inappropriate double entendre earned him widespread internet fame. The GIF can be used to express a range of emotions, making it the perfect animation to keep in your back pocket.
3)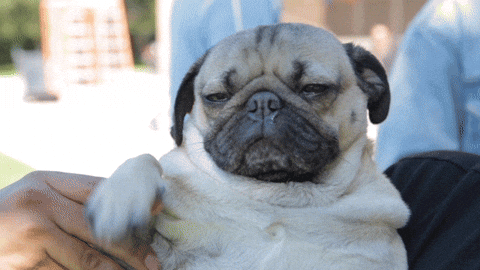 At this point, you're probably wondering where all the doggos are, well, wait no further. The third-place GIF of the year, with 215 million views, is a waving pug taken from DNCE's "Kissing Strangers" music video. This clip was destined for success. It has a cute dog and is a creative way to say "hello."
4)
The next top GIF comes courtesy of Fall Out Boy, yes that band you won't admit you listened to a decade ago. The band put together a reaction pack for Giphy, a set of 145 different animations featuring members of the group. The top GIF from the set, with 197 million views, features the strange llama creature found in many of Fall Out Boy's music videos.
5)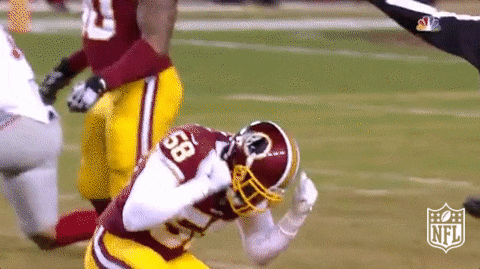 Rounding out the top five is an epic football celebration masterfully performed by Washington Redskins linebacker Junior Galette—a GIF that's arguably the best thing to come out of the NFL in 2017. Nothing could express our feelings better about 2017 ending than Galette's unbridled enthusiasm.
Other GIFs featured in the top 25 list include Bryan Cranston dropping the F-bomb (9), Haters Gonna Hate (11), an inappropriate banana (12), Happy Drone (#14), Roll Safe (17), President Trump staring at an eclipse (22), and Lady Gaga's awkward Super Bowl jump (24).
You can view the full top-25 list here.
Phillip Tracy is a former technology staff writer at the Daily Dot. He's an expert on smartphones, social media trends, and gadgets. He previously reported on IoT and telecom for RCR Wireless News and contributed to NewBay Media magazine. He now writes for Laptop magazine.
© The Daily Dot, all rights reserved.
Represented by Complex Media, Inc. for advertising sales.