The San Francisco Museum of Modern Art (SFMOMA) is making it easier for people to view its massive collection without ever having to leave home. Using a finely tuned API, SFMOMA will send images of art to your smartphone's text message inbox.
All you need to do is text "send me" followed by a keyword (mood, color, or items) or emoji to 572-51, and the museum will instantly reply with a corresponding work of art.
"When you say 'Send me a landscape' you won't get 791 landscapes, you'll get a landscape chosen just for you," Jay Mollica, SFMOMA's creative technologist, wrote in a blog post. "You may one day be able to visit your landscape in SFMOMA's galleries, or you may be the only person to see it for years to come."
In the example below, I asked the museum to send me music. It replied with a lithograph concert poster made by Wes Wilson for a 13th Floor Elevators gig at the Fillmore Auditorium in 1966.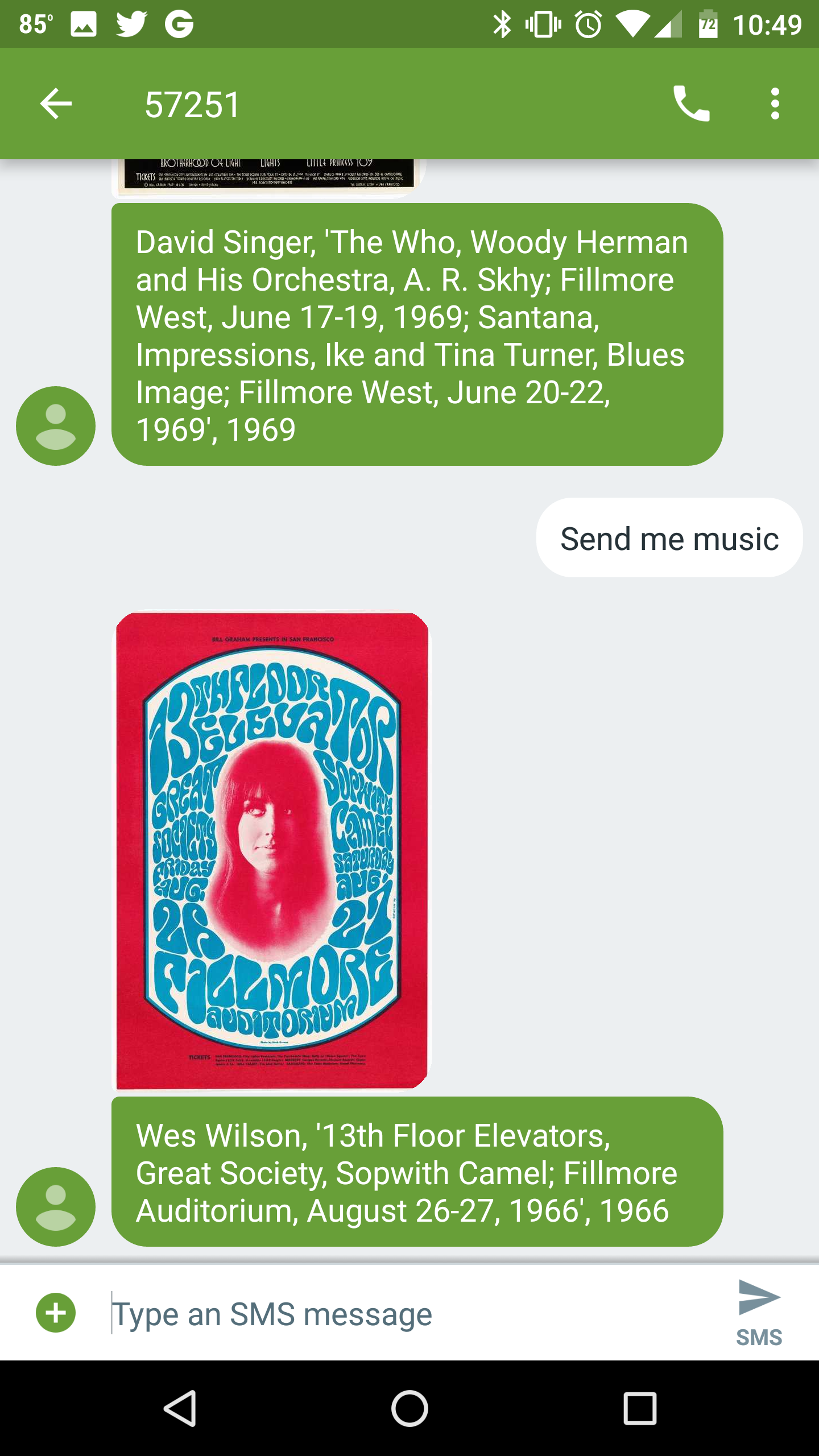 When I asked SFMOMA to send me dogs, I received a cute picture from a Mike Mandel photo collection called People in Cars.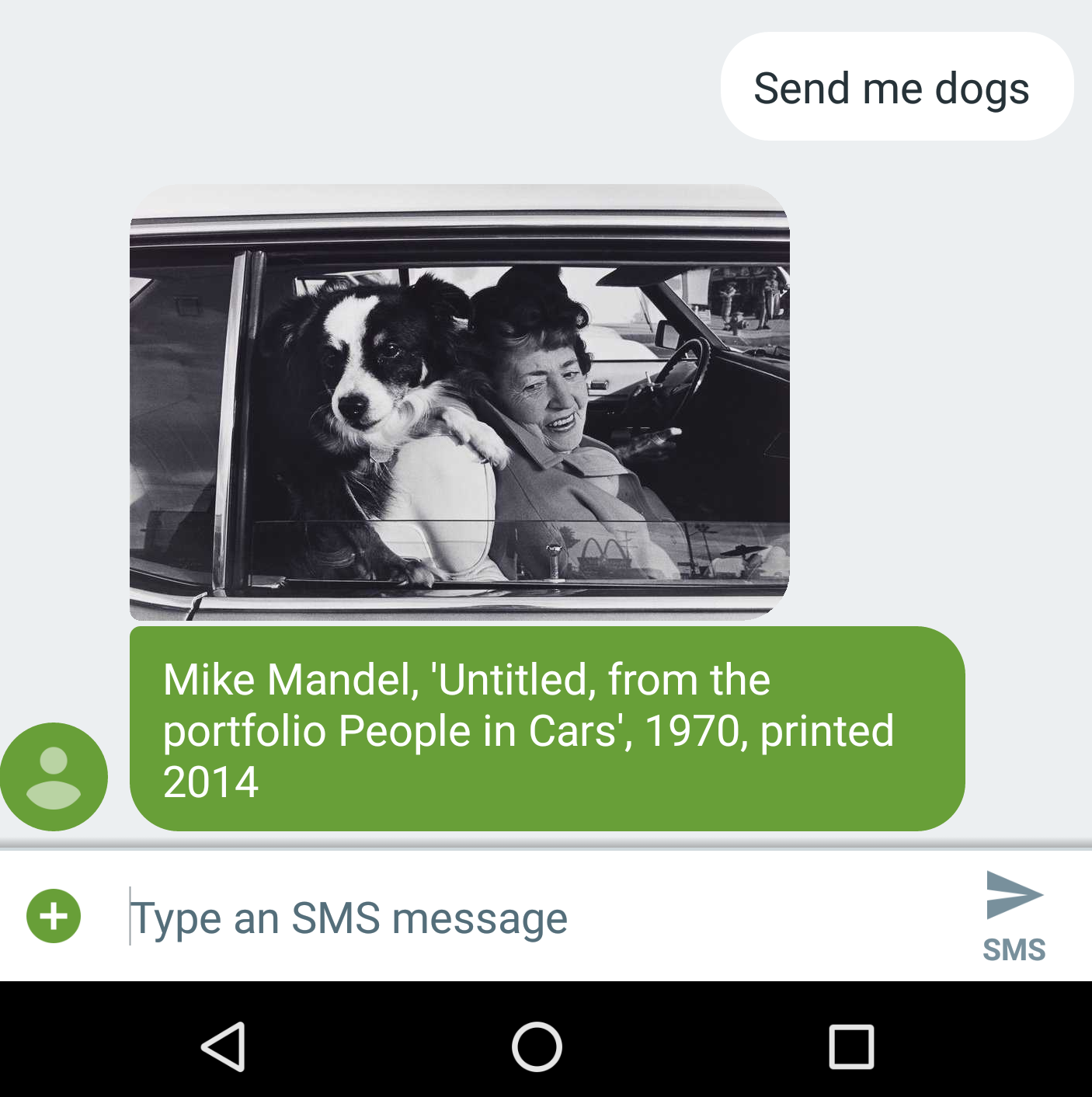 I had mixed success using emoji. The art museum said it couldn't find any matches when I used the penguin and avocado emoji, but did come up with photographs for the cat and crying emoji.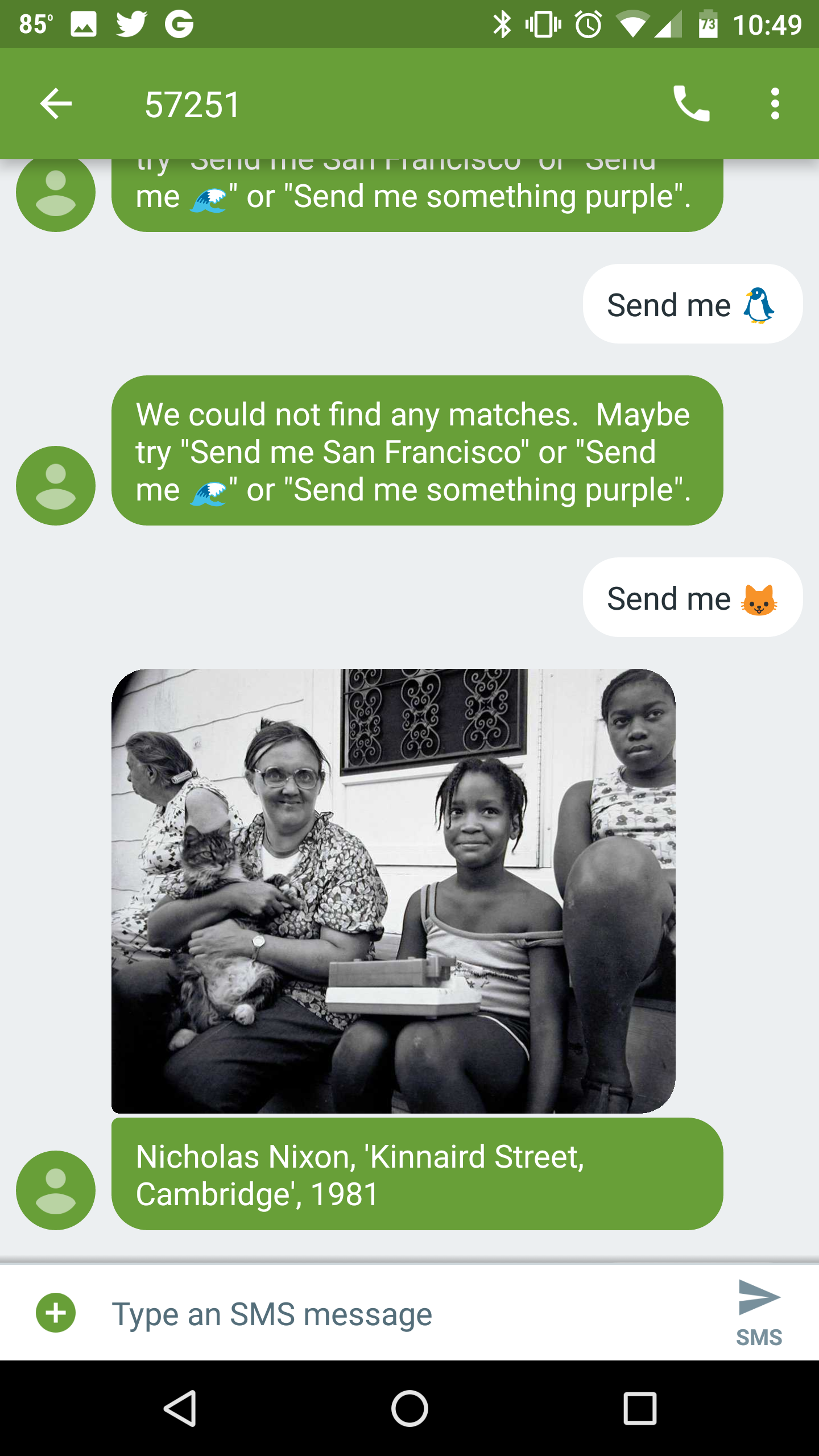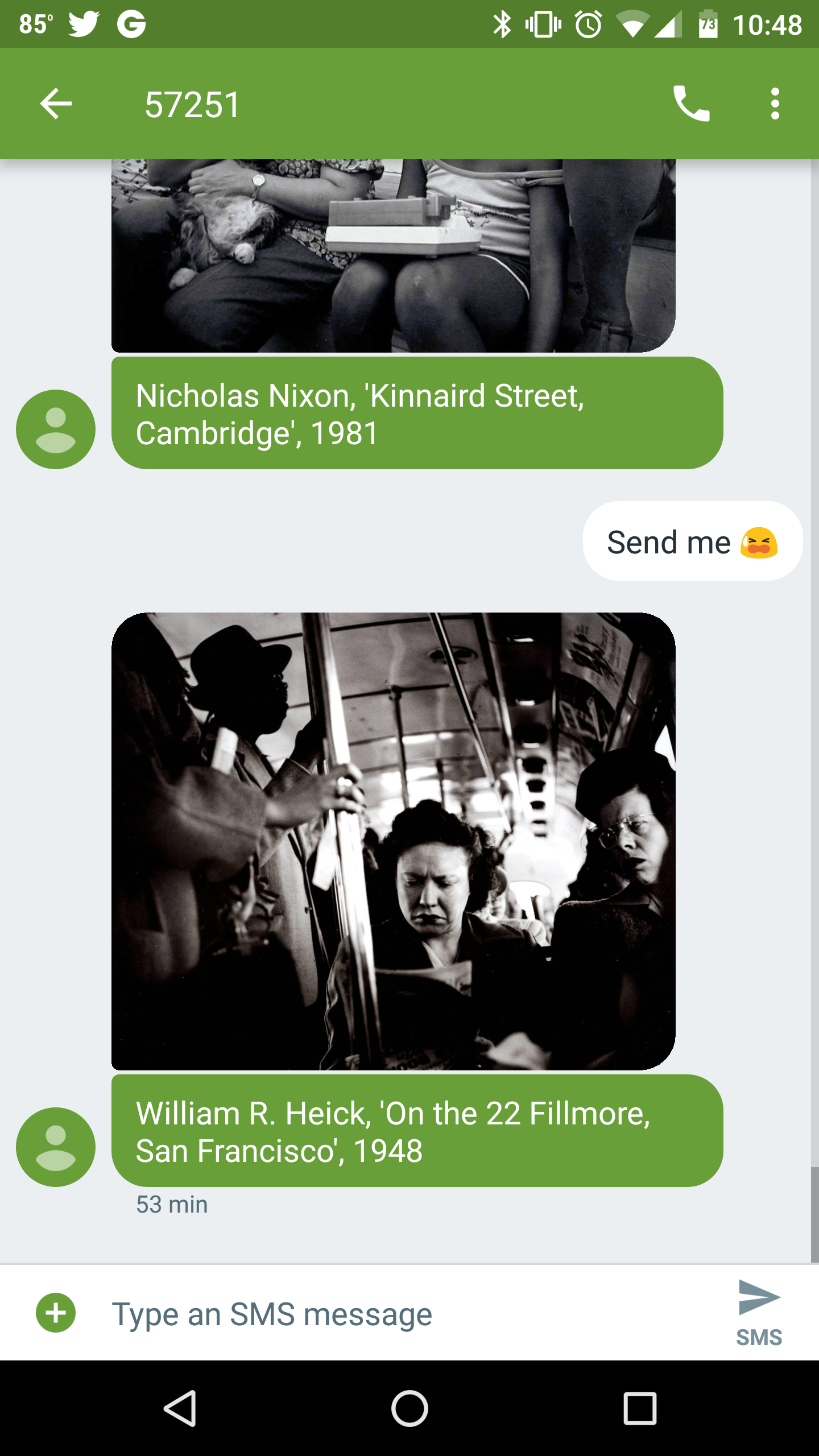 The San Francisco museum has 34,678 works of art in its collection, but can only show 5 percent of that material at any given time. Mollica said there would need to be another 17 museums to house its full collection, and that you'd need to walk 121.3 miles to see each piece. Send Me SFMOMA was created to solve these problems.
"Send Me SFMOMA was conceived as a way to bring transparency to the collection while engendering further exploration and discussion among users," Mollica said.
With the text messaging service, SFMOMA can instantly send any piece of art from its collection right to the palm of your hand. Send me SFMOMA was such a big success in its beta, major mobile carriers thought it was a spam number and started blacklisting it, forcing the museum to move to the five-digit number it uses today.
The service is free (though messaging rates apply), but only available in the U.S.
H/T Hyperallergic