Stephen Harper, the guy who shook the hand of an overalls-clad Justin Bieber—oh, right, Harper is also prime minister of Canada—tried something new on Twitter this week. And no, not a failed DM à la Anthony Weiner.
Harper returned to the House of Commons for the first time this year Monday, and to mark the occasion, the head of the country's government opted to grant his Twitter followers an inside look at his day, showing Canadians what he does on the regular.
Harper's livetweets began at 9:44am ET and continued to mid-evening, with photos aplenty highlighting how the prime minister spends his day. Here's what we learned about the 53-year-old and what it's like to hold the highest office in Canada.
1) His cat likes to lick his own face while gazing hungrily at photographers.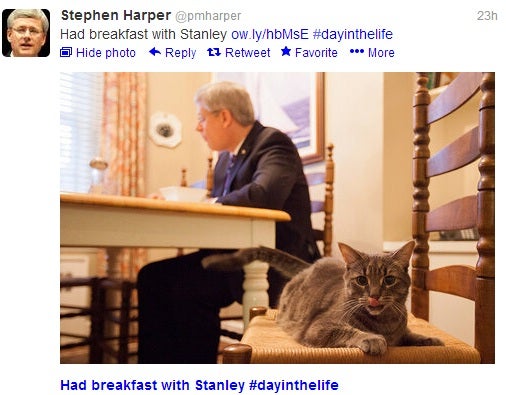 2) It's up to the Mounties to drive Harper to the office. That's kinda cool, except they don't wear those funky red uniforms. Also, the route to his office is grey and boring.
3) The Queen keeps a watchful eye over government meetings. 
4) He cradles his phone between head and shoulder, which is terrible for your health. It's not like he's doing anything important with his hands other than rubbing them together with glee as he plots world domination.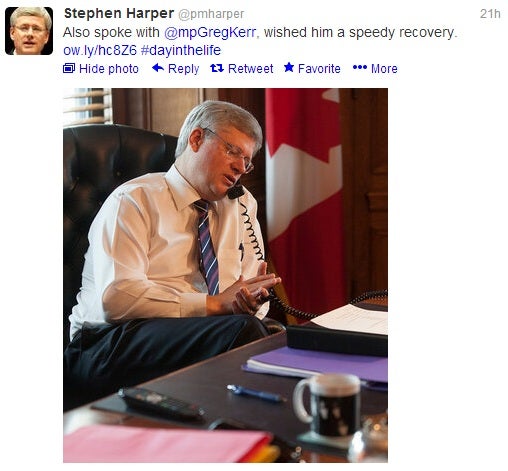 5) Harper just can't leave it all at the office.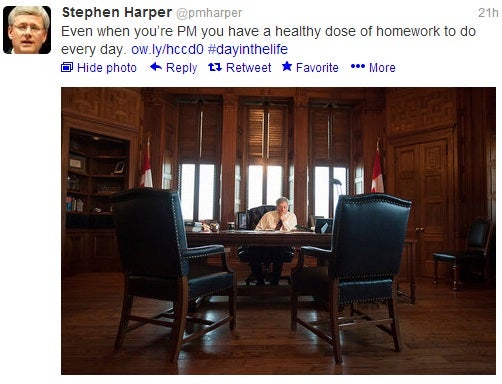 6) He eats at his desk, because hey, he's just like everyone else.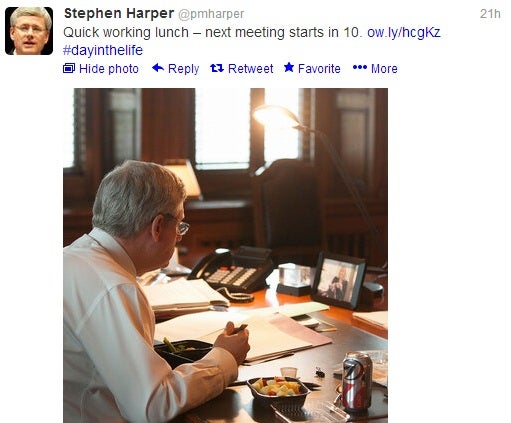 7) Harper might hold one of the biggest offices in the world, but his House Leader is not impressed.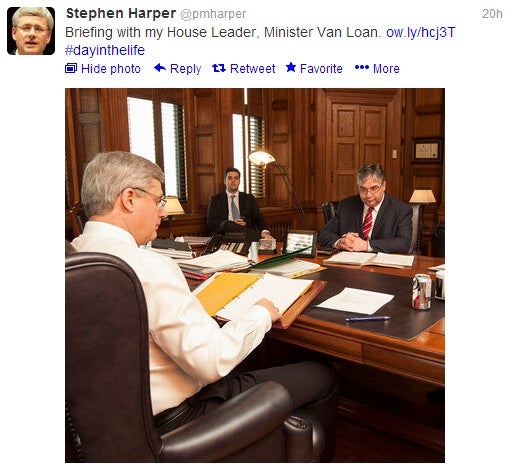 8) He's just the kind of cool guy who high-fives his coworkers. It's hardly an Obama fistbump, but it'll do for the cameras.
9) Harper keeps a box of tissues by his desk. Even the gallons of maple syrup every Canadian ingests each week can't hold off the common cold.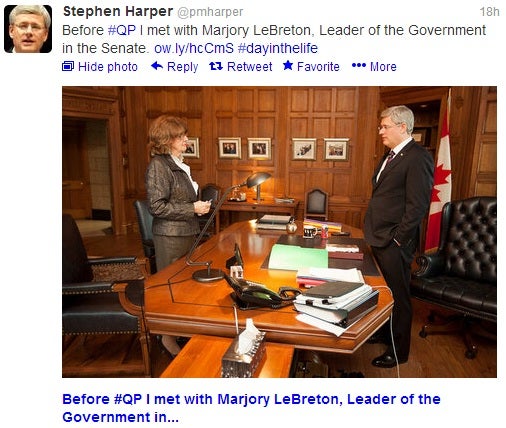 10) He likes to pretend to hold a chalice of the opposition's tears while answering questions in the House of Commons.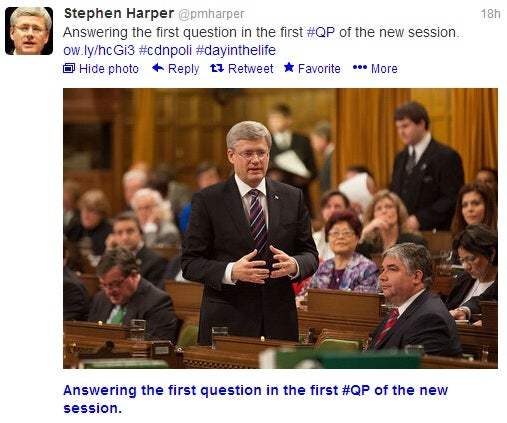 11) Harper planned to be a professor of economics. Funny how things turn out, huh?

12) Just like Entourage's Vinny Chase, Harper has his own Turtle to do all the heavy lifting.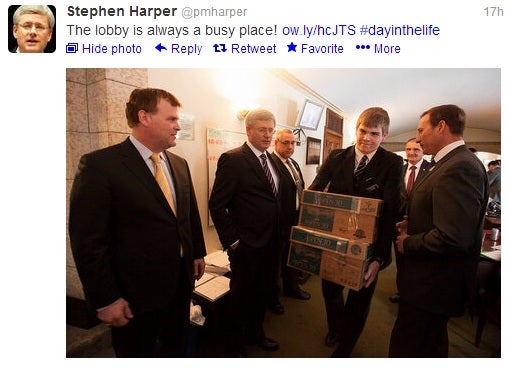 13) Canada has something called the Devil's Brigade, which sounds hellishly awesome.
14) Harper is a Mac guy. And appears to take dictation from his wife.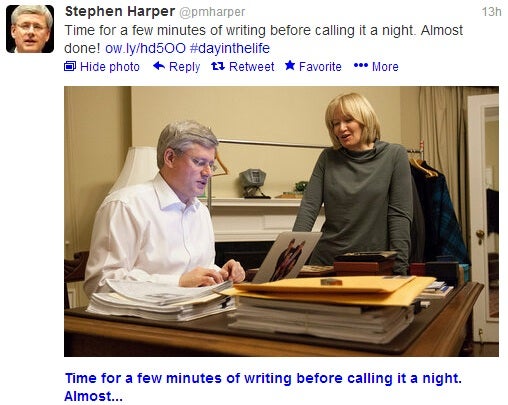 Whatever your personal feelings about Harper, this was a neat little look into the inner workings of government. Even if it meant being subjected to Harper's strange smile.
Photo via @pmharper/Flickr