Today Snapchat announced its newest feature, a set of new location-specific geofilters heavy on branding, essentially transforming your snaps into ephemeral ads.
So far, the geofilters are really heavy on Los Angeles area brands and neighborhoods, including Disney, Groundwork Coffee, Soulcycle, Venice, Malibu, Disney, Disney, and Disney.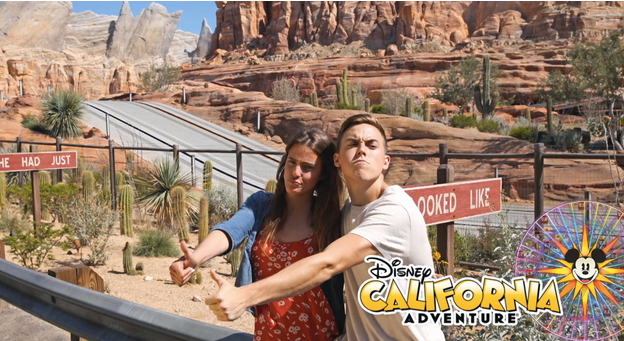 The app already requests that users turn on location services to assess a given snap's eligibility for "smart filters" (like your local temperature) and the "our story" feature that the company introduced last month. Snapchat claims that it doesn't store the location data it collects for these special filters, which users can swipe to the right to add. 
From Snapchat's Tumblr announcement:
"We've had a lot of fun drawing up new filters for special locations in Los Angeles and New York. Swipe right on the preview screen to check them out – they'll change depending on which neighborhoods you're in!"
We reached out to Snapchat for comment about its new filter set, which at first glance looks like a pretty heavy-handed stab at branding and monetizing the fleeting moments its users love so well.
Not in Beverly Hills at the moment? Take a look at Snapchat's new geofilters from your not-so-SoCal vantage point in the video below.
Photo by David Goehring/Flickr (CC BY 2.0) | Remix by Max Fleishman