Crises spawn opportunists, and the collapse of Silk Road 2.0 is no exception. Mere hours after the news broke that a man named Blake Benthall had been arrested on suspicion of operating the Dark Net drug marketplace, a new pretender was already in place—Silk Road 3 Reloaded.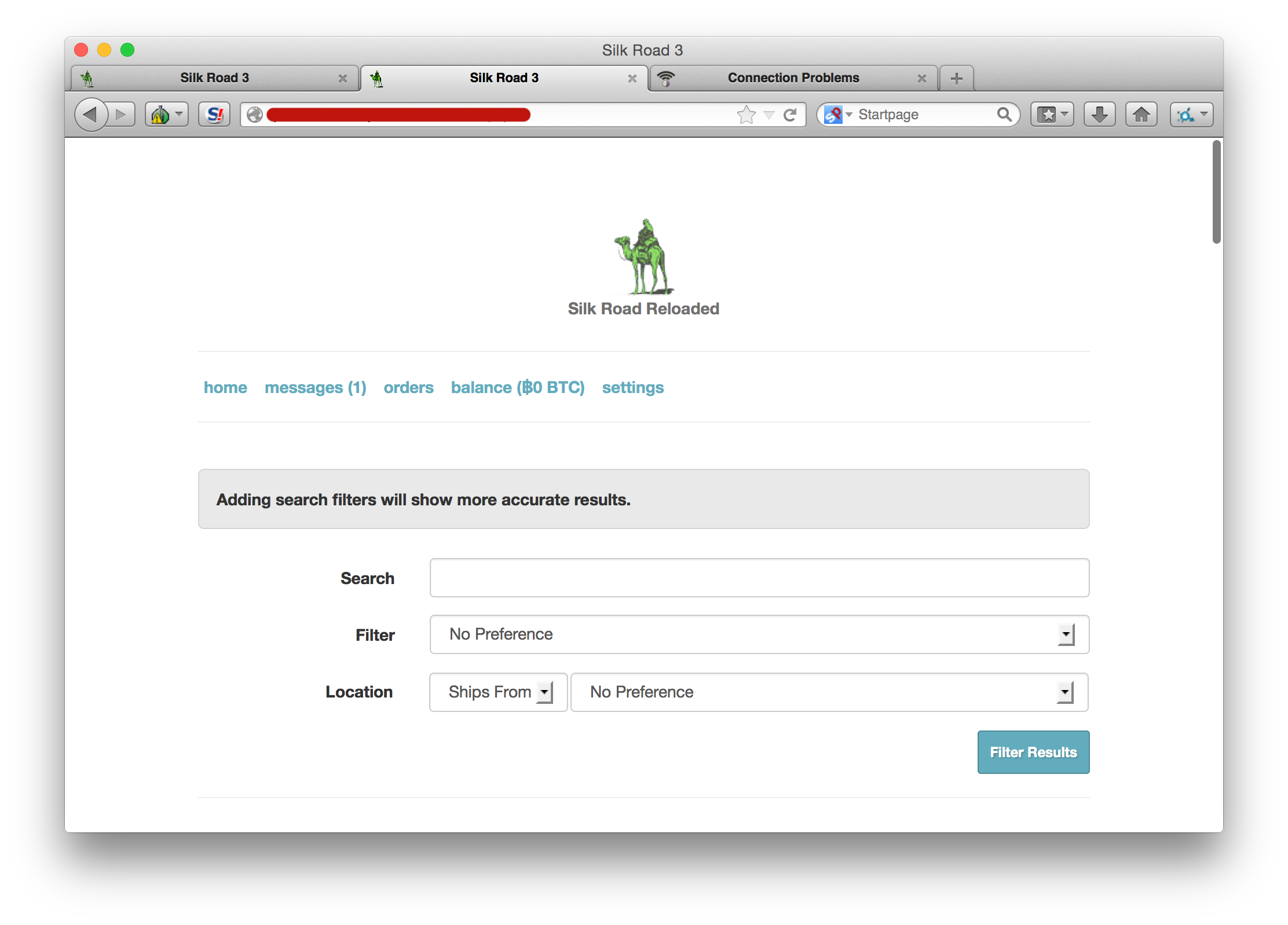 Screengrab via author
Benthall's alleged operation was itself a copy of the original Silk Road marketplace, and he was arrested almost a year to the day after the first site shuttered. The major difference between Silk Road 2.0 and this "reloaded" iteration is that while 2.0 was specifically established in response to the original Silk Road's closure, Silk Road 3 Reloaded actually predates the FBI raid on Benthall.
This is because the site hasn't always been called Silk Road 3 Reloaded. Before news broke of 2.0's shuttering, the website went by a different name: Diabolus Market. 
While the name change is clearly intended to ride the crest of interest sparked by the raids—it's already been reported on by Business Insider—Diabolus Market began with humbler intentions. Launched just under a month ago, Diabolus billed itself as a "cannabis only" marketplace, a "peaceful, simple and professionally run service with an expert development team."
Diabolus saw minor praise from Reddit's Dark Net market (DNM) community and was subsequently added to the DNM subreddit's list of marketplaces. A week later, it began accepting Darkcoin (a post that was deleted after the Daily Dot reached out), but beyond that there's been little discussion of the new market.
Until this week.
Diabolus Market is no more—say hello to Silk Road 3. Accessible at the same deep web address, it has totally rebranded, styling itself as the successor to the two failed iterations of Silk Road. The automated messages even use the name Dread Pirates Roberts, the online moniker of the first Silk Road's jailed founder. (Silk Road 2.0 administrators briefly used the same name for their operation.)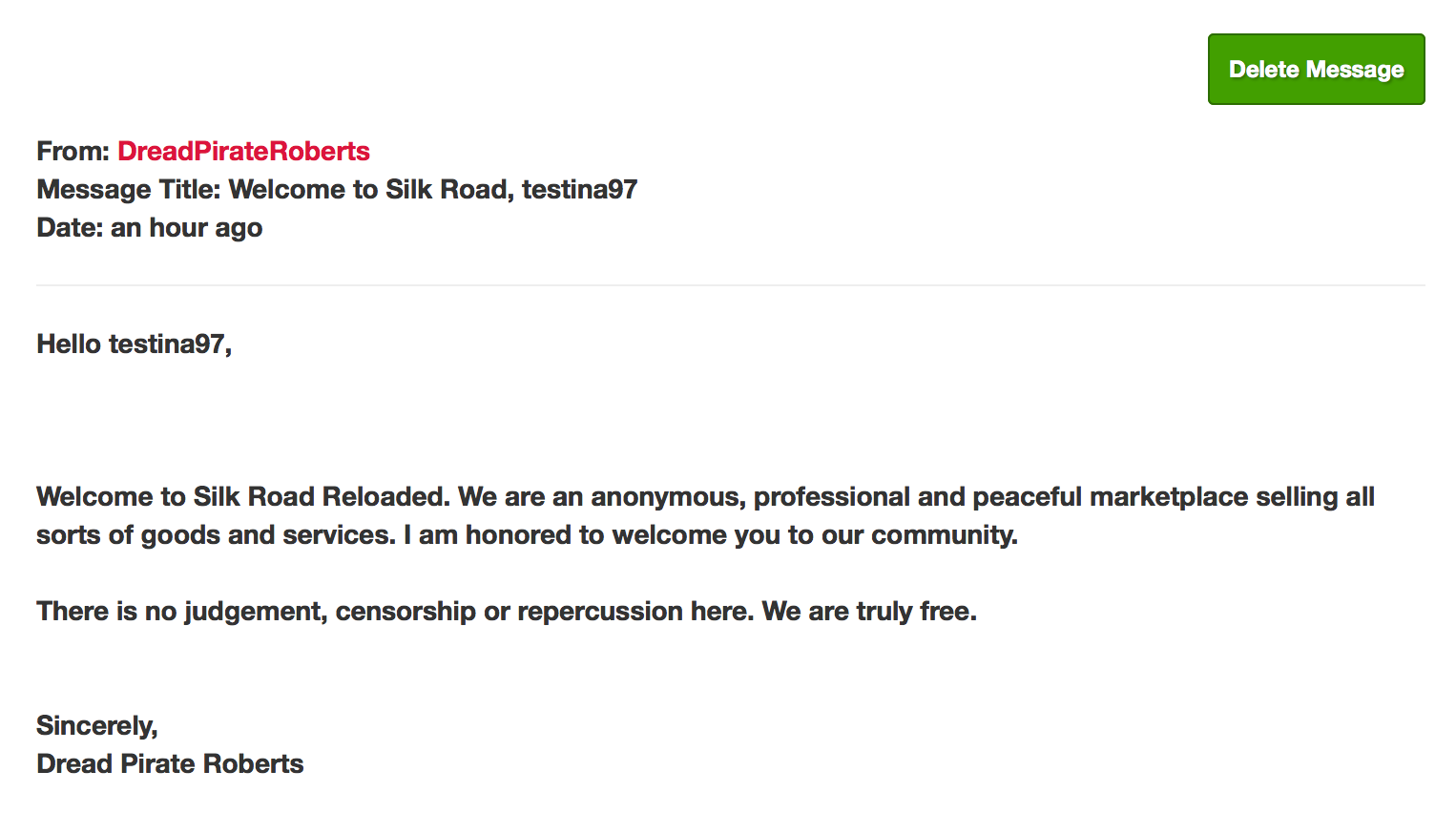 Screengrab via author
The individual promoting Diabolus market on Reddit told the Daily Dot that the name change wasn't an act of opportunism, but that the marketplace is actively working with a member of the team from Silk Road 2.0. "A senior figure who I have verified reached out to me about hosting the next SR iteration," they claim. "He/she is using my code and servers but is operating SR3.0 themselves. I don't have anything more to say."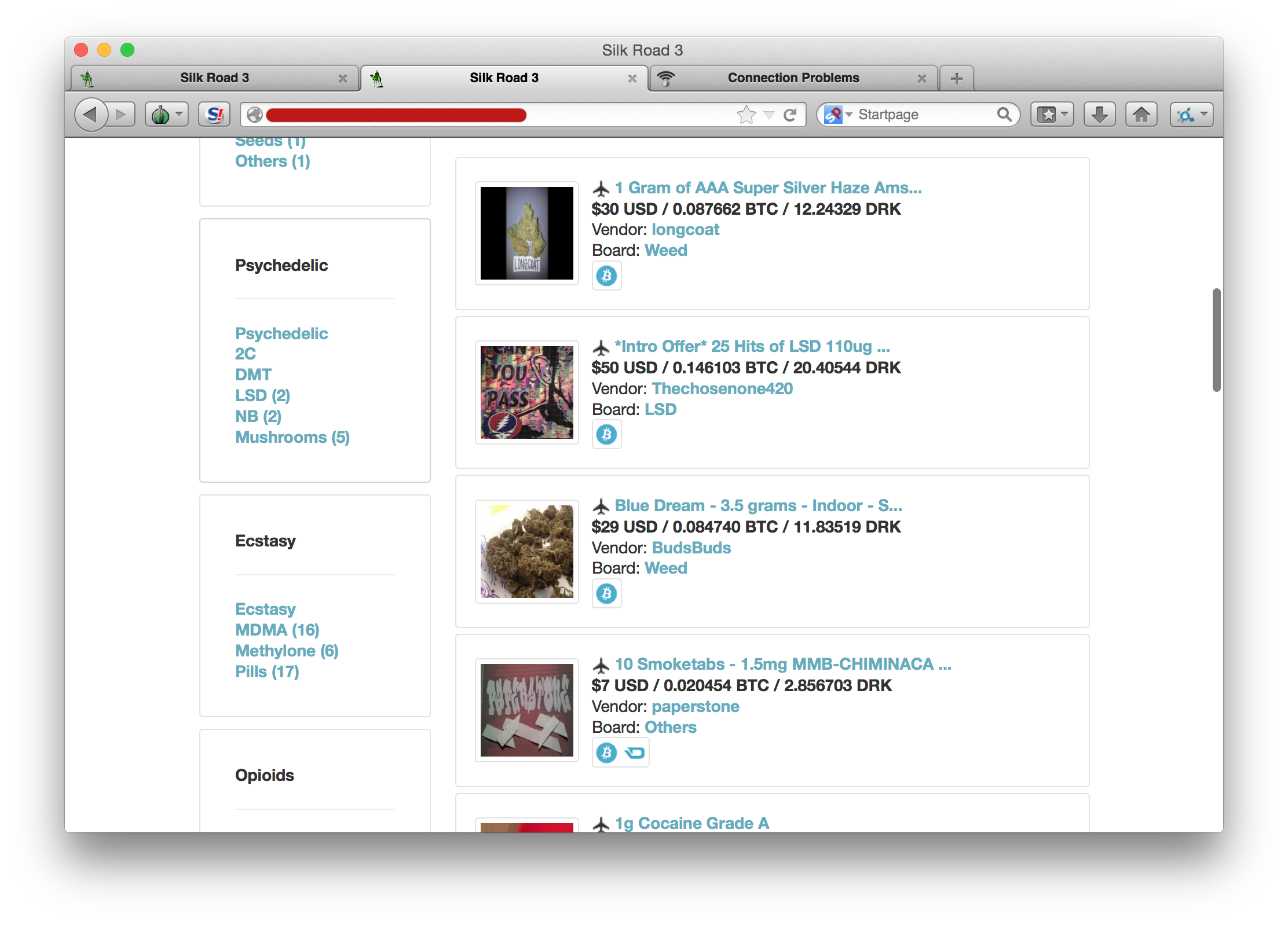 Screengrab via author
Is that true? Almost certainly not. The individual offered no proof of their claim, and the community is also extremely skeptical.
"Congratulations to them," one Redditor wrote, "they've just earned a boycott from anyone with half a brain."
"lol I'm predicting they get owned in the next week," said another.
Even users on Silk Road 3 itself are skeptical. "The Silkroad [sic] 2.0 was designed with a lot more sophistication," Budflood wrote on the web chat. "This looks like it's just been thrown together by a bunch of kids." 
Complicating matters further is the fact that the redditor to whom the Daily Dot spoke deleted some of their posts immediately after we reached out to them.
So yes, there is indeed a Silk Road 3.0. And a quick glance at the comments on the site suggest that yes, it may even be working as described. But the Silk Road brand is now damaged beyond repair, and its operators' claims to be the direct successor to the real Silk Road are dubious at best.
H/T Business Insider | Illustration by Jason Reed