The search is over. We've found it. The best selfie app is here: French Girls.
Get it? Like that line from Titanic?
French Girls is simple yet genius. You take a selfie (we all know how to do that, right?), decide whether you like it, and upload. There are no filters or edit options available; just suck it up and post what your real face looks like, it's fine. From there, other French Girls users will see it and if they so choose, decide to draw it.
Get it? Like one of their French girls? I do not want this reference to be lost on you, dear reader.
The feats of artistry run the gamut. Most of them look something like this: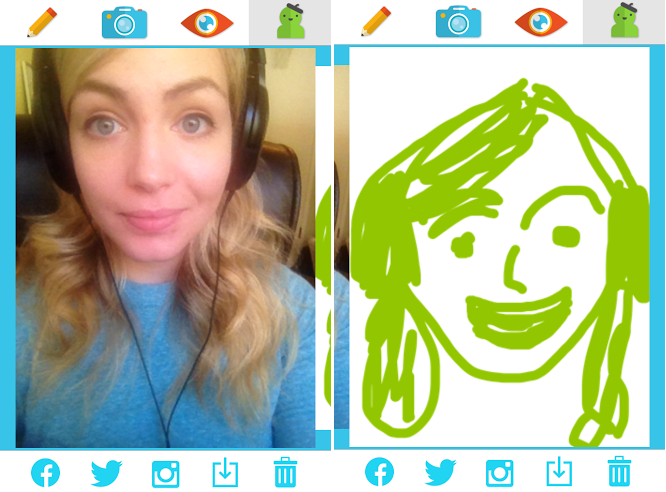 Masterpieces, these are not. Amusing, they are.
But within the French Girls community there are some talented folks whose ability to wield the tip of their finger as a paintbrush befuddles me. Look at this thing!: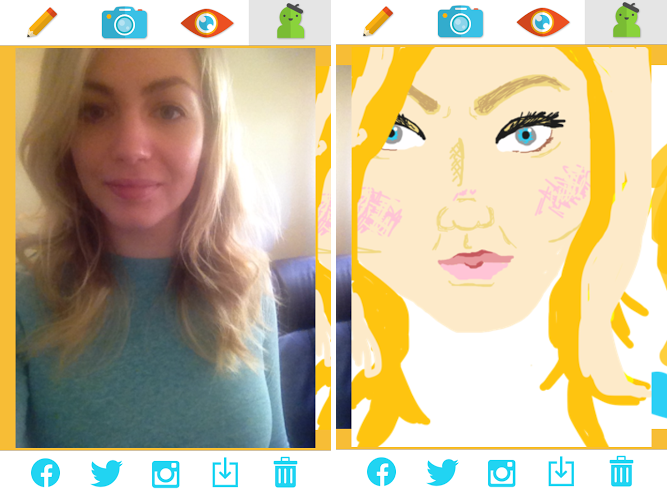 Whaaaa…!? How!? What black magic did this person use to make this!? Actually, maybe just a stylus. Still, respect.
Sefishly feasting your eyes on what other users do with your selfie isn't the only addicting part of French Girls. Selecting other people's selfies and recreating them as best you can is fun, challenging, and sometimes weird. I felt a little bad when I did a particularly terrible job of sketching someone's face. Sorry, you two.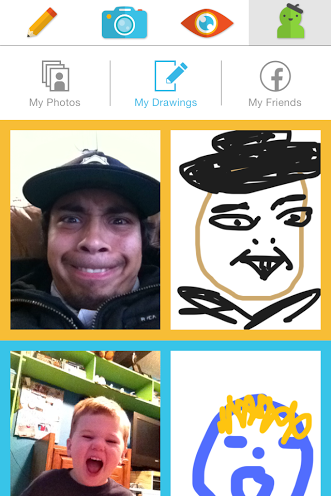 You can't see who drew your selfie, though, so don't worry if you took someone achingly beautiful and turned them into a hideous, pixelated monster. Of course that anonymity means if someone sketches something… um, "untoward" on your immaculate face, you can't call them on it. There is a flagging feature on the app, though, that you can hit up if this happens, or if when searching through for a selfie to draw you come across… let's just be honest, a dick pic or something of that variety. I can only guess what this was a reference to! Also… why?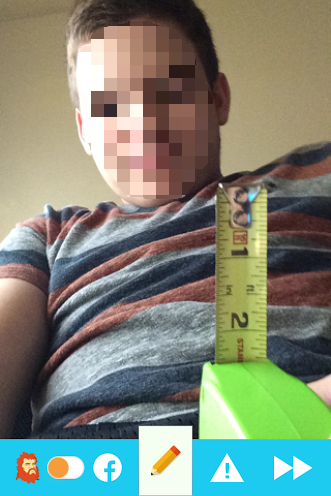 There are a lot of selfie apps: some that make you prettier, some that rate you, some that can tell if you're gay (nope, not really). But this one is a game, it's creative, and there's slightly less emphasis on being solely interested in our own damn reflections. 
H/T Jezebel | Photo via French Girls