Half of your camera roll consists of pictures of you making the same face from the same angle, with some backdrop variety, because let's face it—you've perfected the selfie. You know how to look best in your forward-facing camera lens and, though it's beyond narcissistic, you'll only upload the great ones. So you agree, you think you're really pretty.
All this talk of selfies has become exhausting, so one student moved the conversation from words to art. "Screen Identity" is a 7-foot-tall wooden installation of an iPhone with a mirrored screen that emphasizes how selfie-absorbed our generation has become.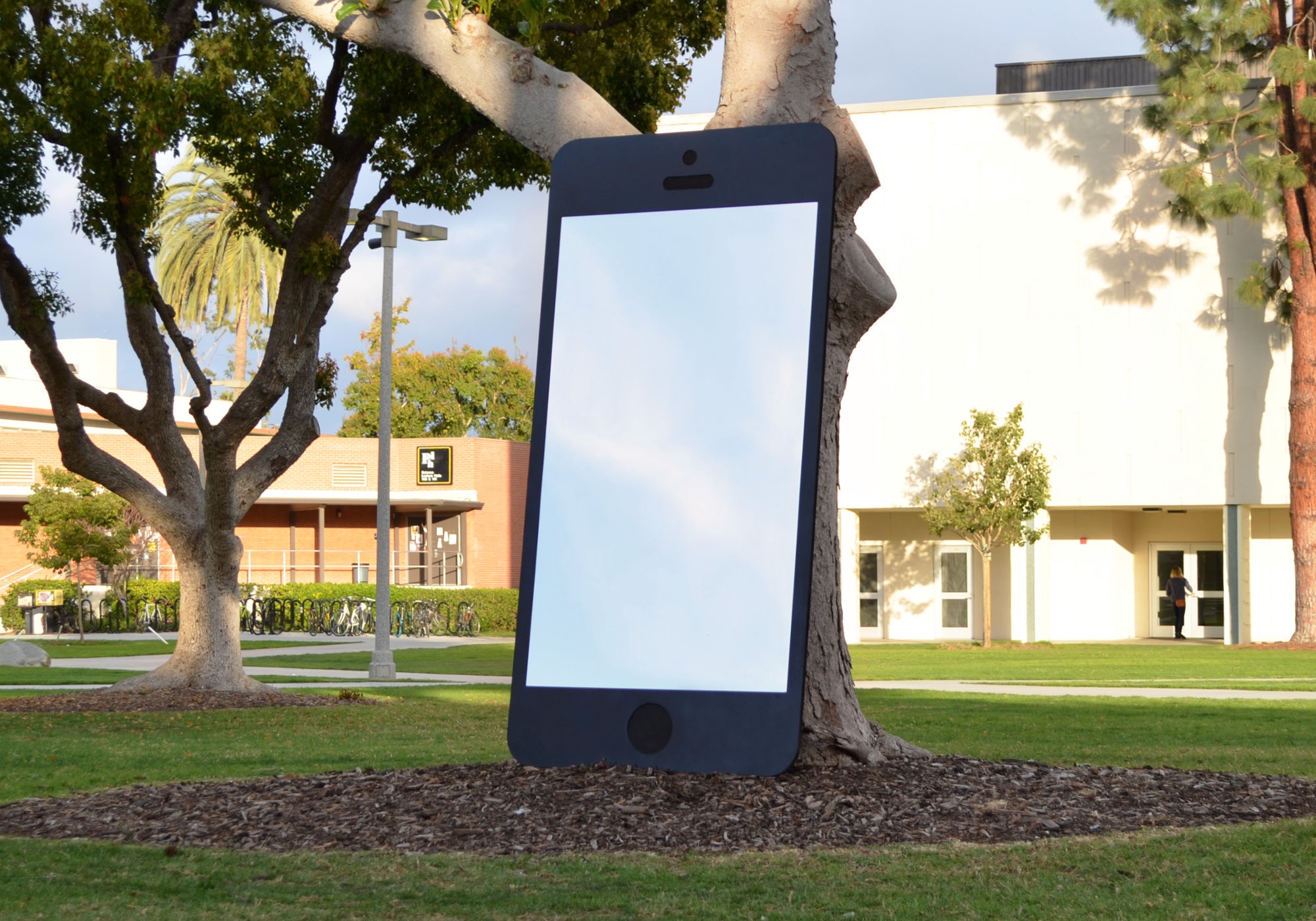 Gabe Ferreira, designer and student at California State University, Long Beach, created "Screen Identity" as a "commentary on the way we currently use mobile devices and social media," he told the Daily Dot.
"The mirrored screen of the installation is big enough to frame the entire body of anyone who walks up to it, thus creating a 'trapped' reflexion," Ferreira said. "Soon after installing Screen Identity, I noticed that most viewers used the piece to take selfies, which, in a way, reinforced the idea that we are indeed obsessed with sharing our face with the rest of the internet world."
A plaque that accompanies the installation encourages social media users to post photos with the hashtag #ultimateselfie. "Screen Identity" puts our obsession with selfies into perspective, and will be displayed in other areas of Southern California in the coming months.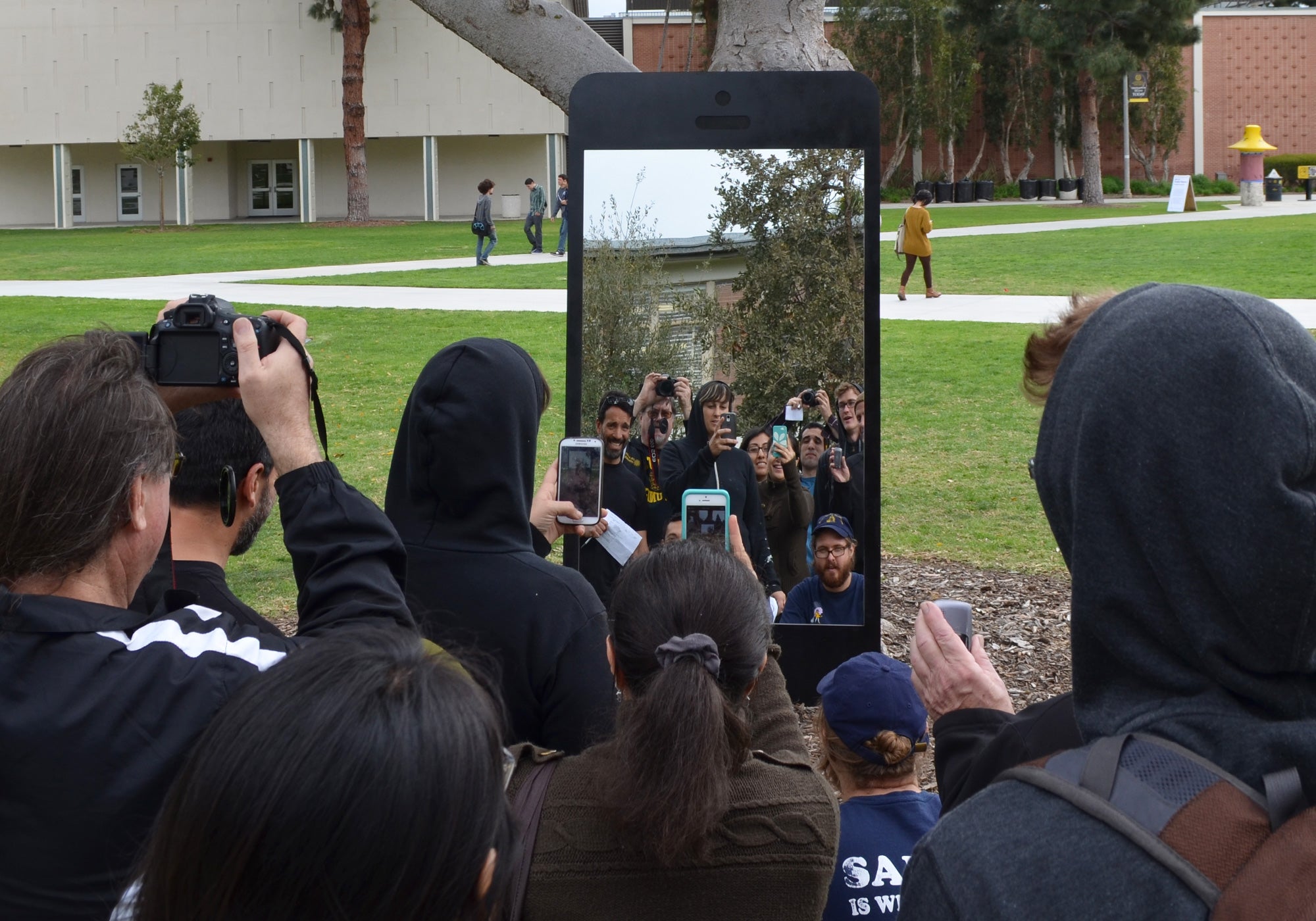 "Some students approached me saying they loved the 'selfie mirror,' while others mentioned they understood the deeper meaning behind what I had created," Ferreira said. "The piece isn't necessarily a call to action, but rather an installation that people are free to interpret however they'd like."
Photos via Gabe Ferreira