Opinion
It has been a dark several years in American politics. The greed and graft and bigotry and the bellicosity of the Trump era have made every New York Times push alert feel like a traumatic ordeal. For two years, we have just been living life between outrageous tweets from our commander-in-chief.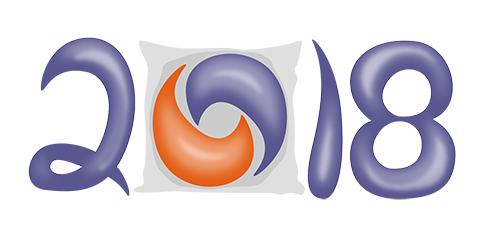 But, with the 2018 midterms and the figures who emerged around them, there are finally some rays of sunlight poking through the dark clouds. A number of politicians emerged this year who didn't just help us get through the horrific realities of politics in the Trump era. Some of them even inspired us.
Though, both in terms of policy and pageantry, the Trump administration has been draining, it does look like there is hope for the future. And these are the people that might have the vision and bravery to shape it.
Alexandria Ocasio-Cortez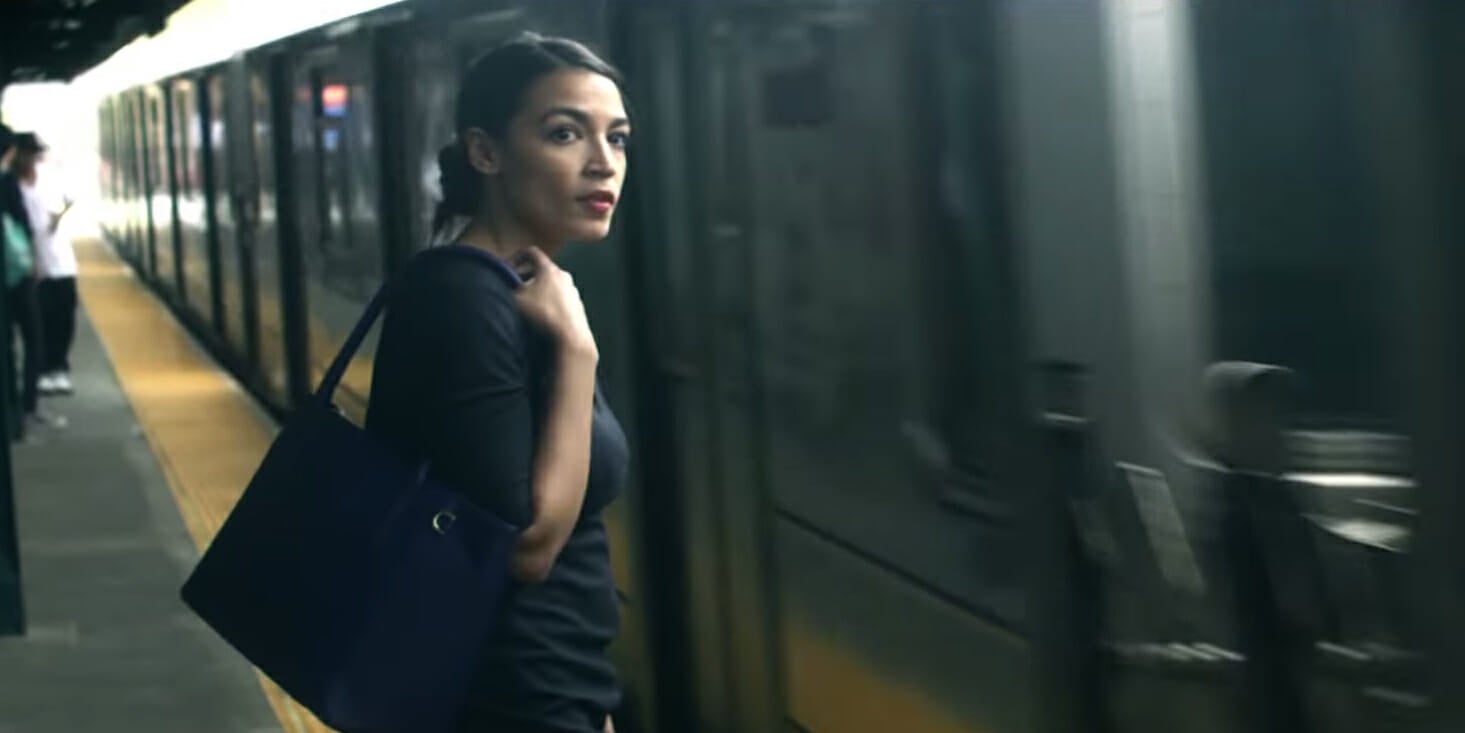 A crop of young progressives will join Congress next term, but none of them have captured the imagination of the millennial generation quite like Alexandria Ocasio-Cortez.
The 29-year-old incoming Congresswoman rose to prominence by beating longtime incumbent Rep. Joe Crowley (D-N.Y.) in the Democratic primary for New York's 14th District with the help of a coalition that included Our Revolution, Justice Democrats, Democratic Socialists of America, and other emerging progressive organizations. Against the odds, in one year, Ocasio-Cortez went from bartending to winning a seat in Congress.
On the campaign trail, Ocasio-Cortez was incredibly relatable: Underemployed and overworked millennials saw themselves in her. Her viral campaign video that featured her changing her shoes on a subway platform alone offered one of the most inspirational political moments of 2018. On social media, in interviews, and in her policy proposals, it is clear that Ocasio-Cortez is a woman intimately familiar with the day-to-day struggles of everyday life.
No sooner did she win her primary than the attacks from the right came pouring in. Ocasio-Cortez has become a fixture on Fox News, and the things Tucker Carlson hates about her are exactly the things that endear her to her young, progressive fans.
When right-wing trolls tried to say that she doesn't dress like she's broke, it only endeared her to America all the more, and of course, there were memes.
In terms of policy, Ocasio-Cortez arrived in Congress and immediately started living up to her campaign promises. She already participated in a protest at House Speaker Nancy Pelosi's office over the Green New Deal, slammed Amazon's planned HQ2 in New York, and called out her Democratic colleagues who oppose Medicare for All.
Having achieved all of this before actually beginning her congressional term, it will come as no surprise if Ocasio-Cortez is one of the most inspirational politicians of 2019 as well.
Beto O'Rourke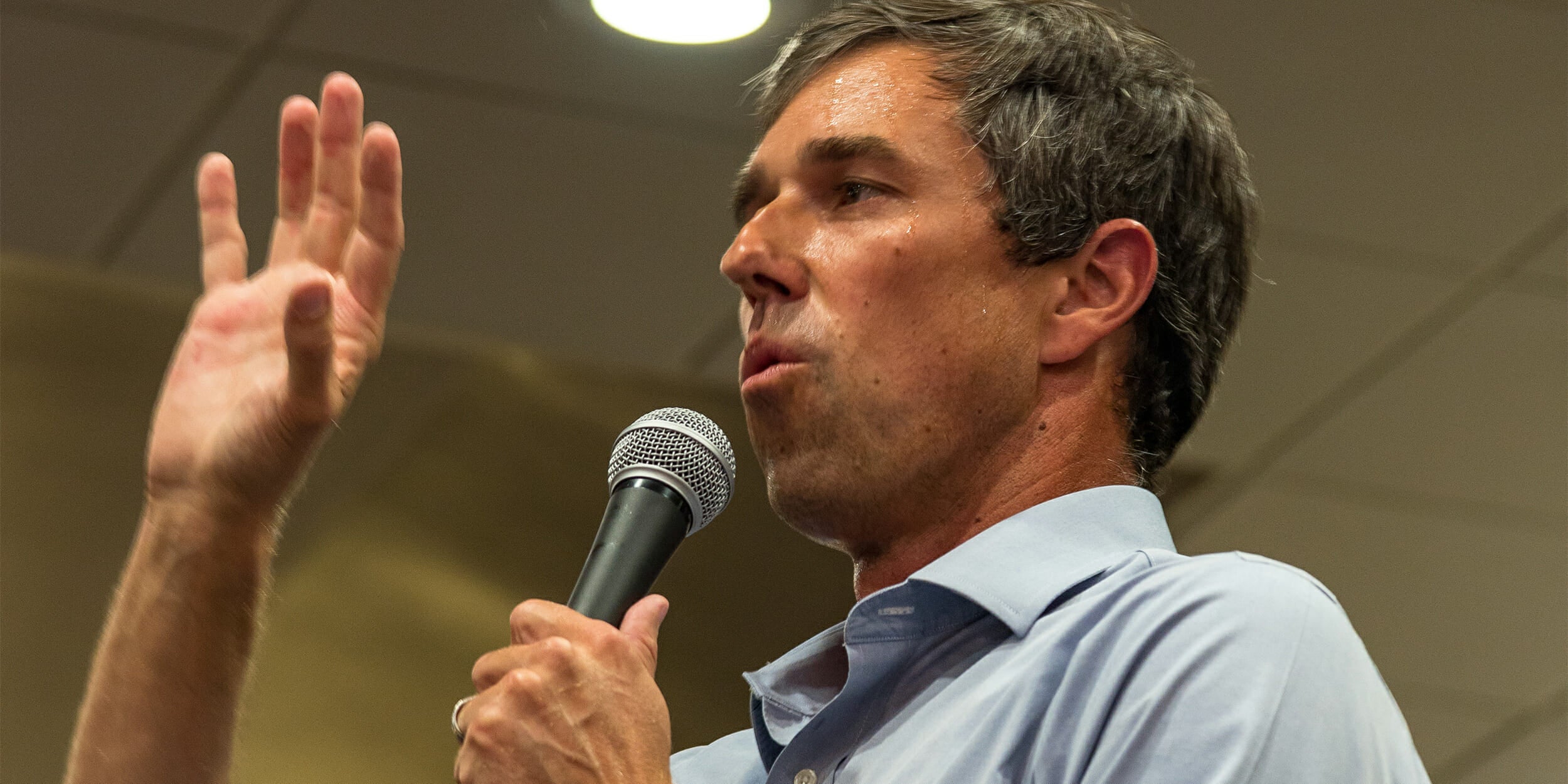 It's hard to remember someone having such an impact on politics after a loss. But, that's exactly what Beto O'Rourke has done. Despite being narrowly defeated in a hotly contested race against Sen. Ted Cruz (R-Texas), O'Rourke has become a political superstar, and people are talking about him making a bid for the presidency.
O'Rourke didn't run on the most progressive platform—he was running in Texas after all, and he is on the business-friendly side of the Democratic platform—but he is incredibly forward-thinking in terms of what is politically possible.
The lanky, handsome politician is often superficially compared to former President Barack Obama, complete with his rolled-up sleeves and confident style of speaking. There is also a more substantive comparison there. O'Rourke's approach to politics is reminiscent of Obama's first run in 2008: it's all about grassroots organizing and getting voters that have stayed home in years past. Famously, O'Rourke visited all 254 Texas counties during his campaign, many of which are thought to be as red as they come.
Whether Betomania can extend into presidential primary season remains to be seen, but O'Rourke has already beaten the odds by becoming a symbol of hope in the face of defeat.
Stacey Abrams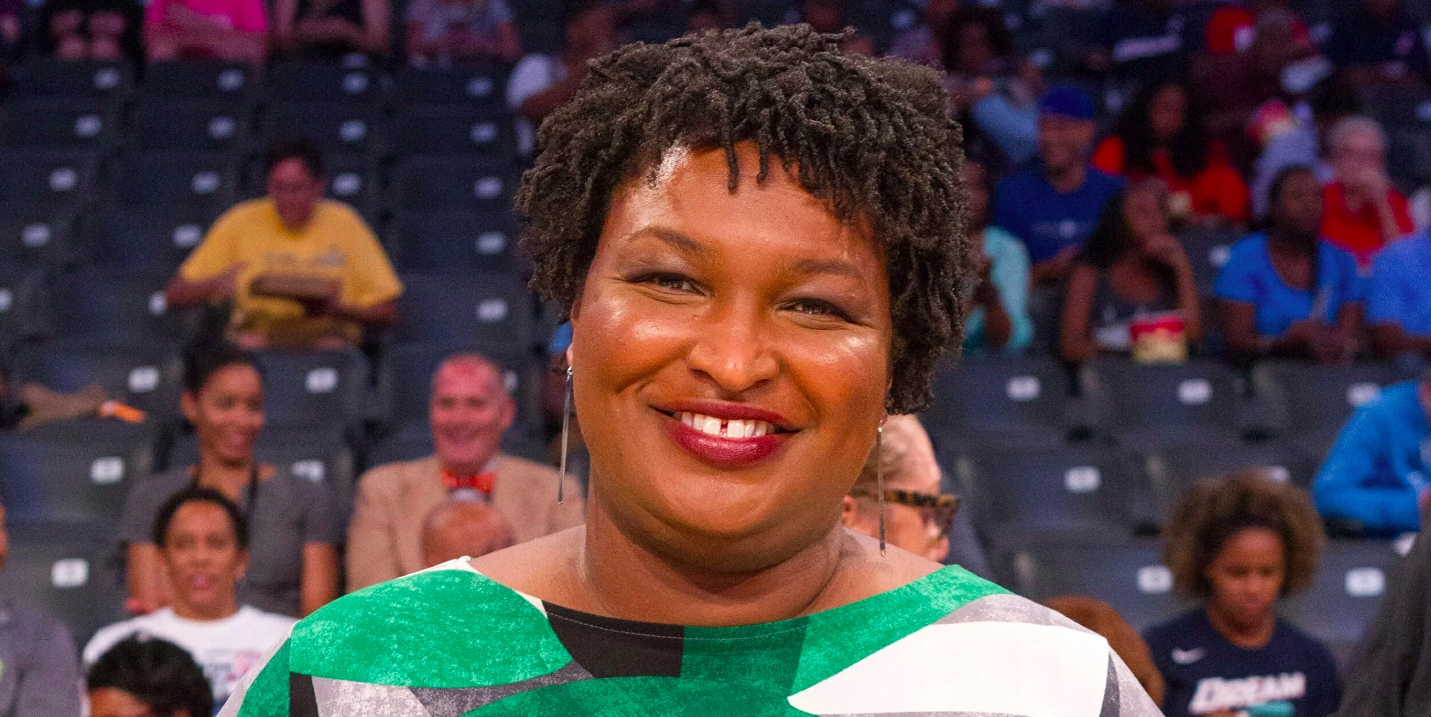 Another politician who has found a way to project hope for the future in the face of defeat is Stacey Abrams.
Abrams was defeated in her bid for the Georgia governorship in what many journalists agree is one of the most unfair elections in recent American memory. Her opponent, Republican Brian Kemp, served as Georgia's Secretary of State through the election. This meant he was a state election official while campaigning. Predictably, the weeks before voting began were filled with stories of voter purges and other electoral shenanigans.  
Despite the insurmountable odds, Abrams ran an ambitious and hard-fought campaign, getting out the vote among low-income and minority voters in a way that hadn't been done before. In losing, Abrams laid out a path for transforming politics in Georgia.  
Following her defeat, Abrams refused to traffic in the kind of niceties often expected in American political theater. When she ended her campaign more than a week after election night, she said, "Let's be clear: This is not a speech of concession because concession means to acknowledge an action that is right, true or proper. As a woman of conscience and faith, I cannot concede that."
During her campaign, Abrams stood up to systemic injustice, railing against the widespread disenfranchisement in the South. If her campaign leads to serious change, her legacy could be greater than if she had won the governor's mansion.
Ilhan Omar and Rashida Tlaib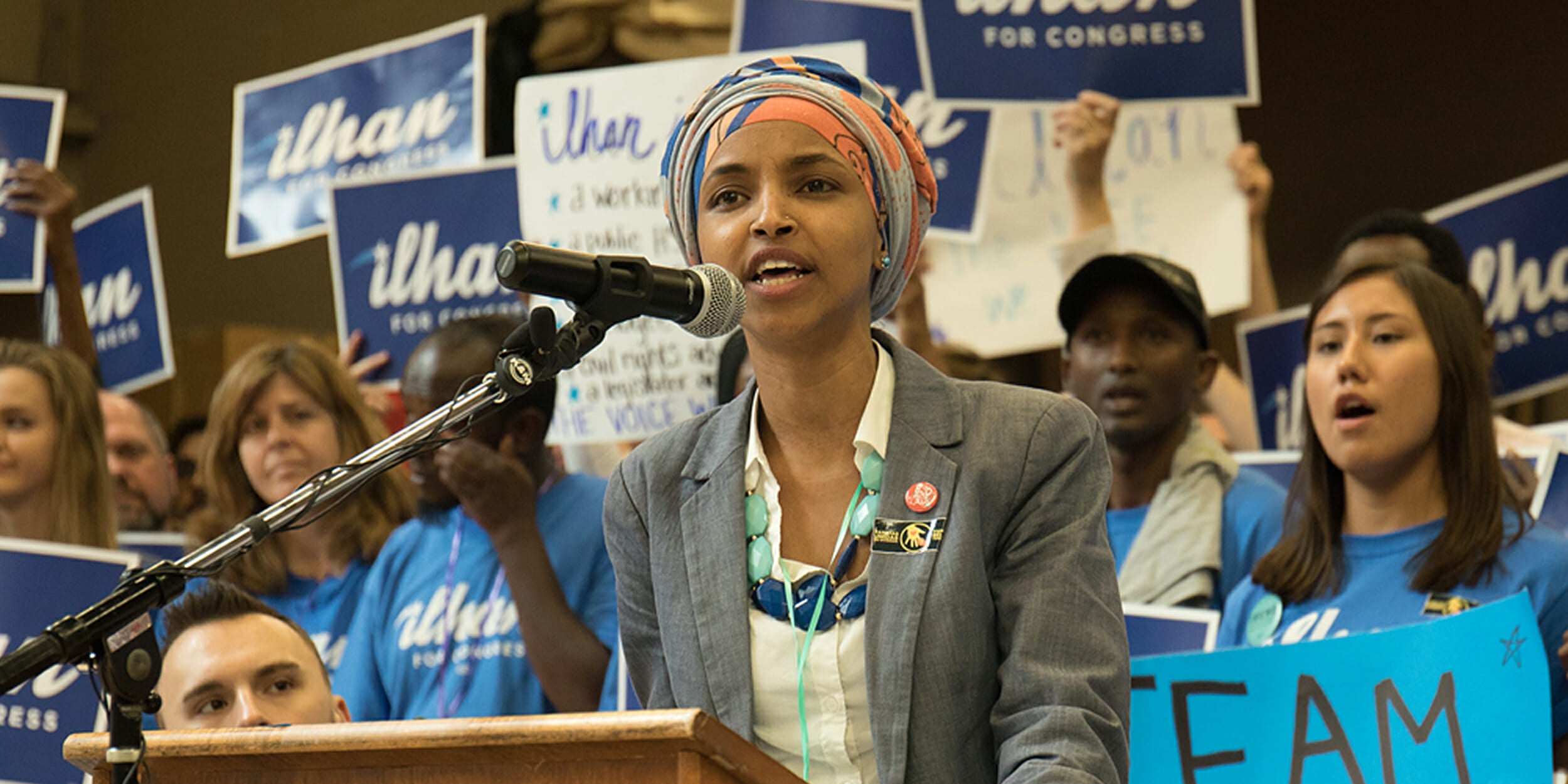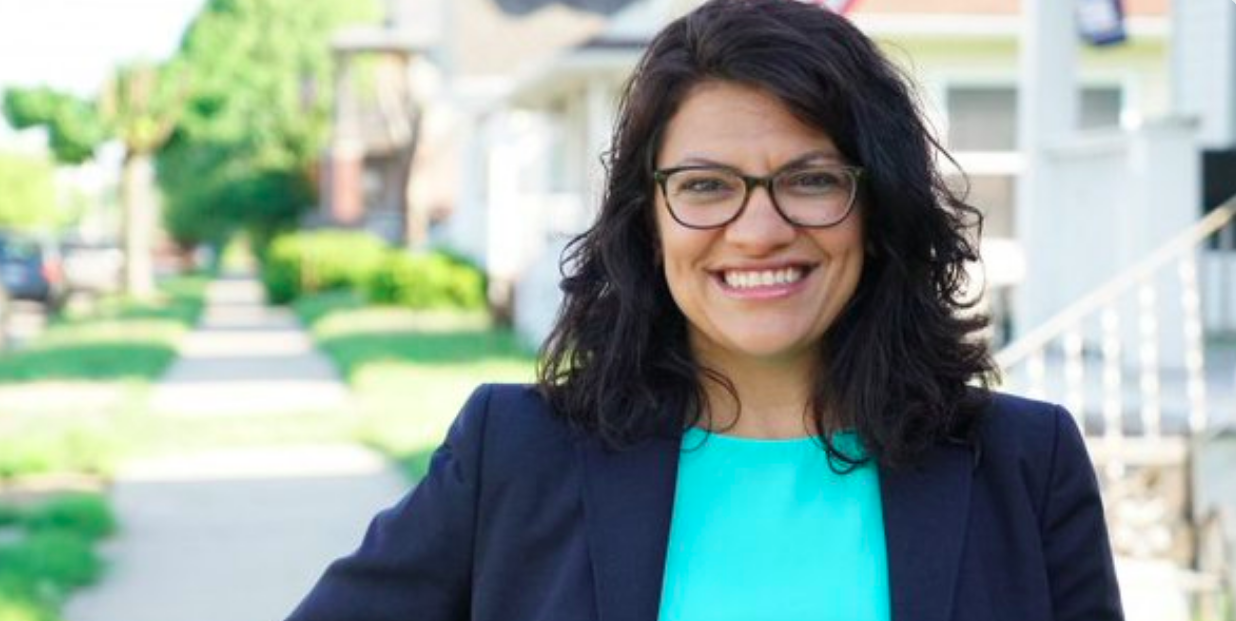 Though these two women are each powerful progressives in their own right, they share a unique distinction: Omar and Tlaib are the first two Muslim women elected to Congress. Omar will represent Minnesota's 5th district and Tlaib will serve Michigan's 13th.
Both congresswomen-elect have had to deal with hate speech from trolls and bad faith arguments from the other side of the aisle while forging their political careers. Omar is hoping to overturn the longstanding ban on headcoverings in Congress, and her hijab has led to her being the target of right-wing online conspiracy theories.
Dark money and right-wing attacks have been thrown at Tlaib thanks to her views on the Israeli-Palestinian conflict (Tlaib is Palestinian).
Born in Somalia, emigrating to American when she was 12, Omar puts a new face to the American dream. When she takes her seat, Omar will be one of the most progressive members of Congress. Her platform includes canceling student debt, abolishing ICE, ending private prisons, and establishing a renters' bill of rights.
Tlaib is the daughter of Palestinian immigrants and is eldest of 14 children. Both Tlaib and Omar were backed by Bernie Sanders' Our Revolution, and both candidates ran on a Sanders-style platform. Medicare for all, the Fight for 15, and tuition-free college were central to Tlaib's campaign. Like Omar, Tlaib is passionate about issues like immigration and foreign policy; Tlaib also wants to abolish ICE.
Both women champion some radical policies that push past the horizon set by Bernie. Omar made the support of worker-owned cooperatives a part of her platform and Tlaib was one of the first two elected officials to endorse Data for Progress's version of the Green New Deal.
As they fight Islamophobia and misogyny, and as they push their bold, progressive agendas, Omar and Tlaib are sure to make their mark in Congress as they inspire younger generations looking for new kinds of politicians.
Just as the rest of this group hopes to shape politics for the years to come.