They're calling it the biggest climate march in history. And it looks like they're right.
This weekend, hundreds of thousands of people are taking to the streets of cities around the globe to demand action on climate change. Dubbed "The People's Climate March," the worldwide rally includes events in some 2,100 cities in more than 160 countries, according to the event organizers.
The People's Climate March is the work of more than 1,500 partner organizations, led by 350.org, the Sierra Club, Avaaz, the Energy Action Coalition, and Service Employees International Union.
The main attraction will take place in New York City today, where 100,000 people are expected to take part in the action. Marchers include a number of high-profile celebrities, like Leonardo DiCaprio and Mark Ruffalo, as well as Al Gore, United Nations secretary general Ban Ki-moon, members of Congress, NYC Mayor Bill de Blasio, and members of the New York City Council.
I've got #ClimateHope so I'm joining the #PeoplesClimate March in NYC today. It's time for climate action!

— Al Gore (@algore) September 21, 2014
The #PeoplesClimate March currently extends for 25 blocks in #NYC photo via @KentUNCBC pic.twitter.com/xFSKOMknMR

— Michelle (@Michelle9647) September 21, 2014
#PeopleClimateMarch spirited #RagingGrannies group among 1000s of groups marching against #ClimateChange #PCM pic.twitter.com/BSKP3SwTMi"

— DCMediaGroup (@DCMediaGroup) September 21, 2014
72 St and Central Park is a wall of people who turned up for the environment. #PeoplesClimate pic.twitter.com/rXvHWsQy7m

— Daily Dot Politics (@DotPolitics) September 21, 2014
If you're in NYC today, and want to take part, the People's Climate March kicks off at 11:30am ET and is expected to go until at least 2pm, but will likely last a few hours longer than that. People are meeting along Central Park West, from 86th street on down. To get a glimpse of the action, simply go to the streets marked on the map below: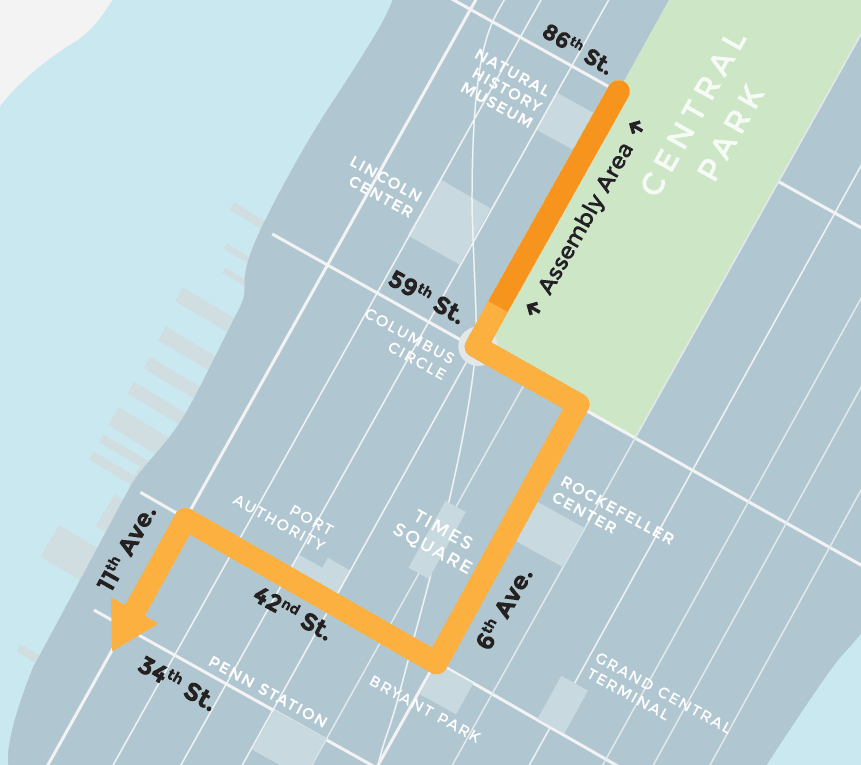 Image via People's Climate

If, like most of us, you're not in New York, but want to get in on the action, you can watch the march via the livestream below:
The march's main event, is set to take place at 1pm ET, when supporters are encouraged to snap photos, video, scream, sing, and generally make as much commotion as possible to bring attention to Earth's rising temperatures. 
"After a moment of silence, the entire march will ring out with trumpets, bells, drums, whistles as tens of thousands of people sound an alarm for climate action," write the event organizers. "With more than 32 marching bands confirmed for the march, this will be an exciting, dynamic and loud show for TV and radio."
The march comes just one week after the National Oceanic and Atmospheric Administration (NOAA) revealed that June, July, and August were the hottest months ever recorded, and that 2014 is expected to be the hottest year on record.
Photo via People's Climate/Flickr (Used with permission)