As President Barack Obama delivered his State of the Union address, people were barraging Twitter to the tune of 1.36 million posts.
That figure relates to tweets referencing the address, #SOTU, and related hashtags sent between the president's entrance to the chamber at Congress and the Republican response to his remarks (9:10pm ET to 10:44pm). 
Twitter said the biggest peak in activity occurred when the president discussed opportunities for the middle class and raising the minimum wage—around 24,000 tweets per minute (TPM).
Close behind was his mention of gun violence victims and the need for stronger legislation (approximately 23,700 TPM), and third was discussion of early education (around 19,000 TPM).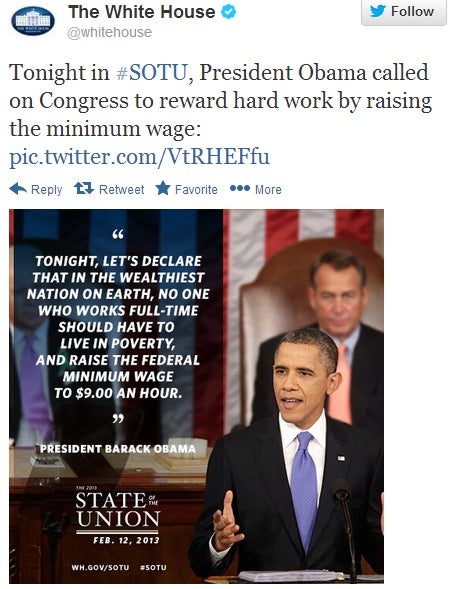 In 2012, 766,681 tweets were sent during the same timeframe of the address, with the biggest peak coming when Obama made a joke about spilled milk (14,131 TPM).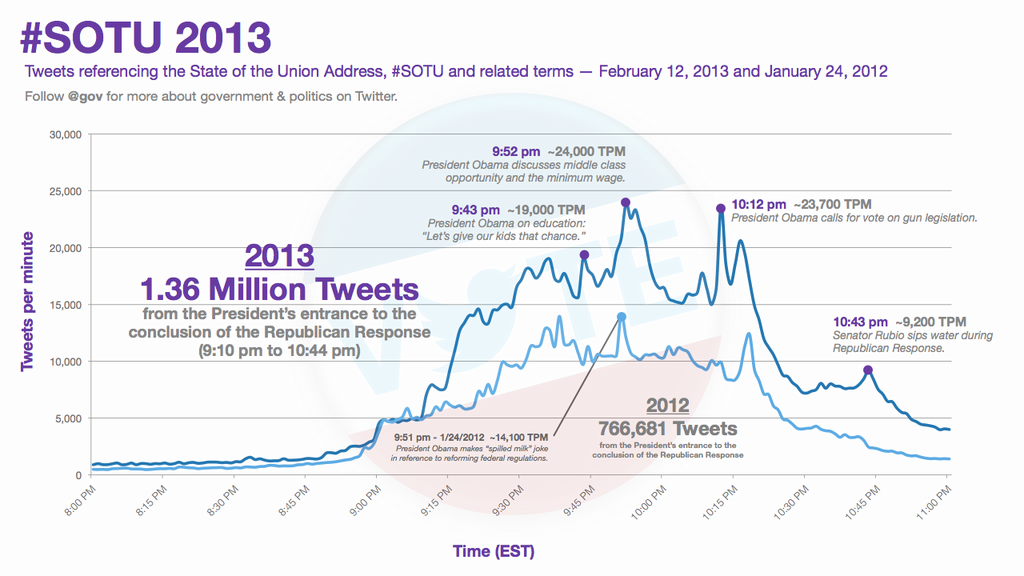 Meanwhile, there was a notable spike when Senator Marco Rubio awkwardly took a sip of water during the Republicans' response to Obama's remarks, hitting a peak of around 9,200 TPM.
Rubio's response to the inevitable gags and parody accounts at his expense was to share a photo of the bottle.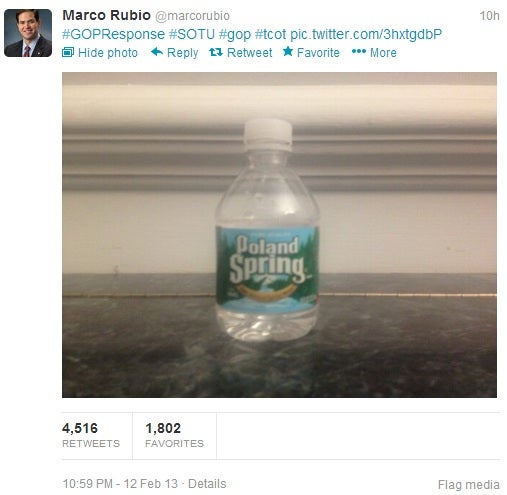 Photo via Daily Dot/Tumblr. Vine via Dan McSwain