It's been called the brick and "the phone that could not be killed."
The Nokia 3310 is the Internet's favorite phone, a 14-year-old technological relic that has sold more than 126 million units and won over even more hearts with its simple design and durability.
The cult of the Nokia 3310 began in December 2011 on Reddit's r/geek forum. That's where the following photo was posted under the title "The Terminator of cellphones:"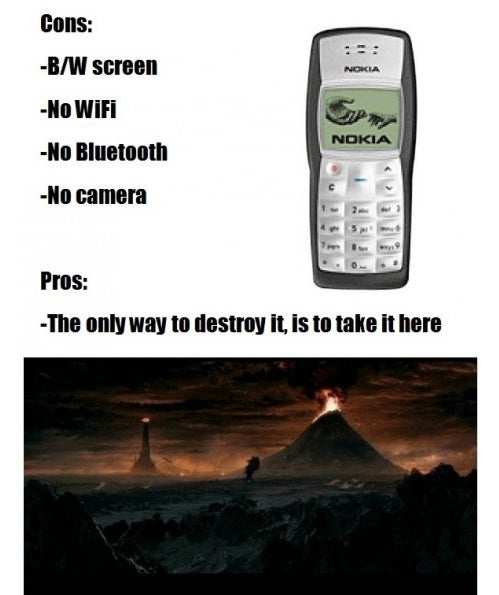 From there, the "indestructible Nokia" meme was born.
Hundreds of images were posted on Reddit, Tumblr, and 9gag featuring the 3310 as stronger than a diamond.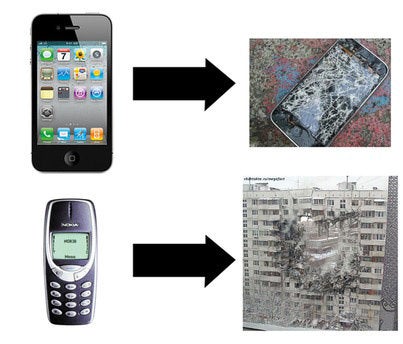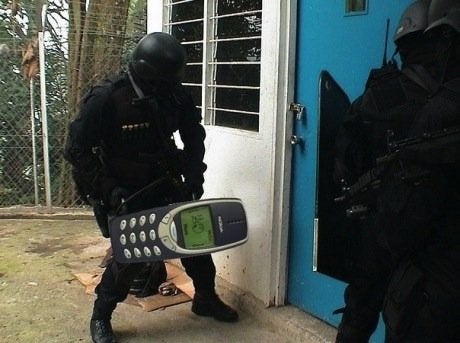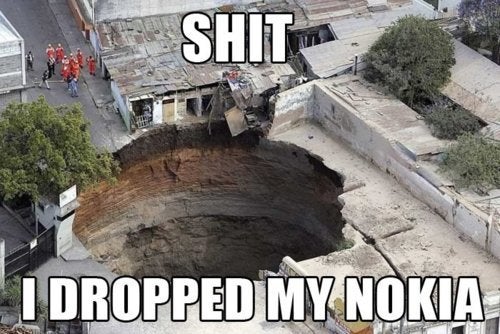 By September, the meme had earned an article by the New Yorker's Matt Buchanan..
"It has been thrown great distances, run over by automobiles, smashed by hammers, shot, and set on fire," Buchanan wrote. "And it's survived more of those trials, more often, than anyone would expect of a piece of modern gadgetry. In fact, over a decade after its release, gadget reviewers continue to compare its durability to newer, more advanced devices; the Nokia 3310 usually wins."
The popularity of the "indestructible Nokia" has since flatlined as the Internet's interests have turned to dogs and iPhones.
In what can be considered a final tribute to one of the most entertaining phones to ever collect pocket lint, artist David Henning (bafflebox) created a GIF animation of the Nokia 3310 being put through a stress test.
"It really started out as practice, I began with the kicking figure," Henning told me. "Then, I decided to have it just kick would be kind of pointless, so I needed something to be kicked: a non-descript rectangle. Later I added the explosion and the first thing that came to mind when I previewed it was 'a Nokia could survive that,' so I made the rectangle be one of those."

Image by isla_yelo/Flickr