A virtually unbreakable smartphone screen? Such a thing would answer the prayers of millions, and it could soon be a reality.
Researchers at the University of Akron have a developed a screen—or "transparent electrode"— they say could replace current smartphone screens, which aren't known for their durability.
The electrodes are layered over a polymer surface, creating a durable and flexible film. To test the flexibility, they bent the film as well as performed a "scotch-tape test," in which they wrapped tape over the film and peeled it back. They could bend it 1,000 times without the screen breaking.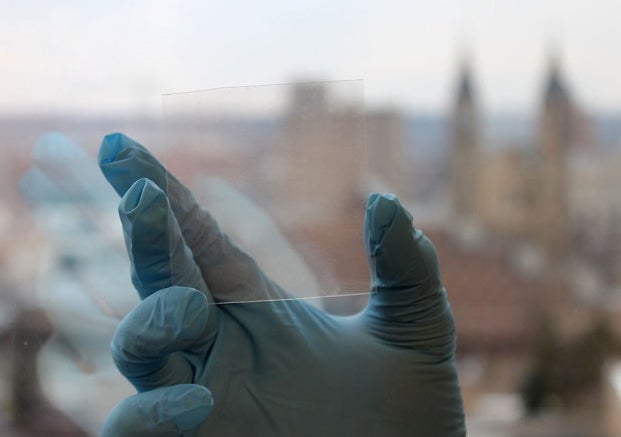 The way we make screens now—using ITO or Indium tin oxide—is much more susceptible to cracking (as many of us unfortunately know). This new method would be tougher, as well as cheaper and quicker to build thanks to the new materials.
A professor who developed the screen, Yu Zhu, said this technology was extremely promising. "The problem of cracked smartphone screens may be solved once and for all with this flexible touchscreen."
There's been no word on when this technology will reach smartphone producers, but until then keep investing in durable screen protectors and cases. 
Photo via siraf72/Flickr (CC BY 2.0)