We're kinda over the whole "curation" thing, but when it's Nas, it's different. Now on Product Hunt, a tech site scooping together "the best new products, every day," the hip-hop artist turned entrepreneur is featured as a guest curator.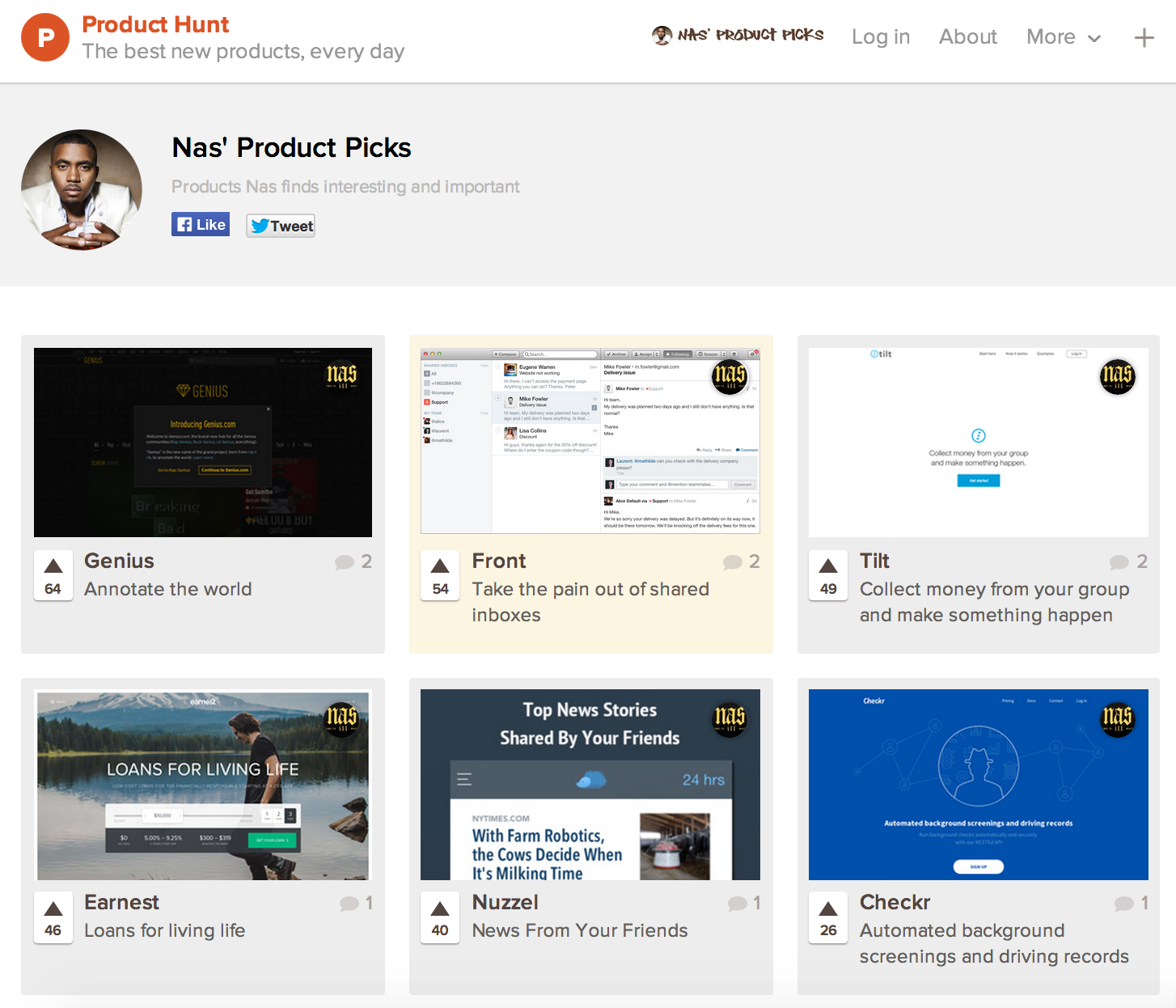 You can check out Nas's top product picks on the site, try them out, and upvote them accordingly. Product Hunt skews toward useful, clever and/or twee software, but the collection Nas came up with features everything from Soothe, the "Uber for massages" (sounds sexy) to a water filter called Soma to the crowdfunding platform Tilt.
Nas getting involved in a hip startup site might seem sort of random, but it isn't. The multiplatinum musician is also a general partner at Queensbridge Venture Partners, a venture capital group with investments in Dropbox, Lyft, and all kinds of other up-and-coming tech things. Naturally, more than a few of his Product Hunt picks are backed by his VC firm.
Best yet, through Product Hunt, you can enter for a chance to get Nas and company to fund your own brilliant idea through Queensbridge Venture Partners if you think you have what it takes. Just promise us that you won't be the Uber of anything.
Photo via villunderlondon/Flickr (CC BY-ND 2.0)