The long-awaited Chrome feature that leaked last year has finally arrived. You can now mute autoplay videos on Google Chrome.
Before, Google Chrome users could right-click on a website's tab at the top of their display and choose "Mute Tab" to temporarily turn off all sounds from an offending webpage. That feature has been replaced with a "Mute Site" option that will quiet an entire website forever.
How to block autoplay videos on Google Chrome
1. Before you can use the feature, you'll have to update your Chrome browser. Just open up Chrome and select the three vertical dots in the top right corner. If an update is pending, it will display in green, orange, or red, from the drop-down menu. If you don't see anything, hover over "Help" and select "About Google Chrome." Here, you'll see your browser's version number and Chrome will manually look for updates. Once Chrome updates to version 64, you'll need to relaunch the browser to get all the new features and fixes.
If you can't find it, don't worry, Google is rolling out the update over the coming "days/weeks."
2. Muting websites is very simple once you have version 64 of Chrome pulled up. Just right-click on a website's tab at the top of your browser and select "Mute Site" (Hint: a tiny microphone icon indicates when a site is playing audio). That's it. Once you've muted the site, you'll no longer hear audio from it. If you want to unmute, simply right-click the tab again and press the "Unmute Site" option.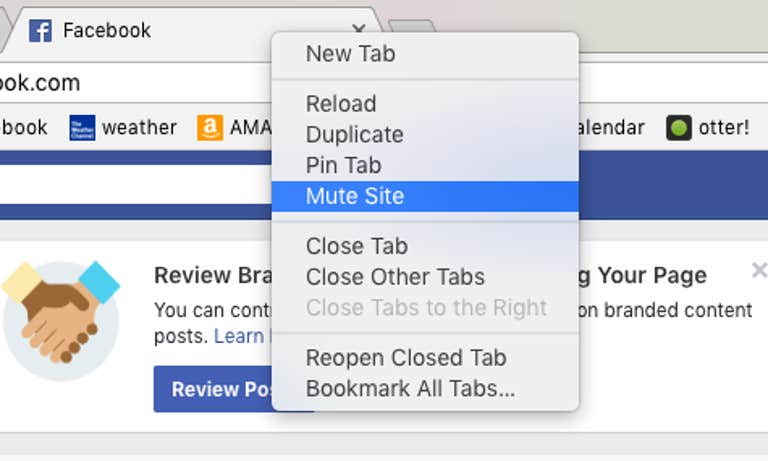 Now, the next time an embarrassing autoplay video blares through your speakers, you can stop it in its tracks and make sure it never happens again.