Young travelers looking for a fling used to get drunk in the hostel common room and wait for that hot vagabond to appear. Now they can Tinder on the road or flirt with their couchsurfing host.
For multitaskers, LoveRoom offers a way to find accommodation and use the Internet to have sex with strangers at the same time, since the service connects travelers and hosts who want to hook up with each other.
LoveRoom has been around since 2013, but the AirBnb competitor's focus on sexy times hasn't translated to mainstream success. The company plans to raise its profile following the tried-and-true Kardashian plan: make a reality TV show.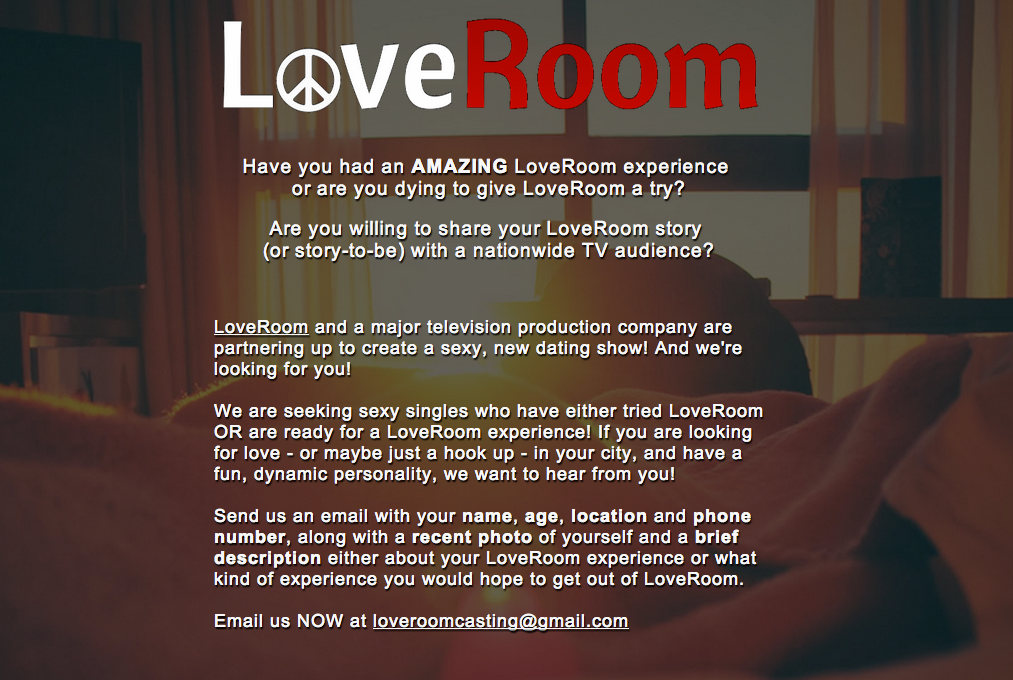 The upcoming reality TV show about the service is currently open for audition for the site's users. Founder Josh Bocanegra told Betabeat the show will be on a national network next fall, but didn't go into specifics about the production company or details.
The LoveRoom show sounds like it could be an exquisitely trashy program that'd fit right into TLC's lineup. Here's hoping this is just the beginning of a trend of startup and sharing-economy based reality shows. How about Uber Cab Confessions?  
H/T Betabeat | Photo via Flickr/Zoe (CC BY 2.0)