Update: Gizmodo's Brian Barrett did some sleuthing and found that the "dudebros" behind Livr are actually NYC-based actors. The app is very likely a hoax, and commenters are even floating rumors that the app is generating viral press coverage for an upcoming webseries. Also, the breathalyzer attachment should cost way more than $5.
Because alcohol is a natural social lubricant, you'd think that a social drinking app would be something of a redundancy, like the phrases "fatal death blow" or "ATM machine" or "d-bag startup bro." Nonetheless, two developers from Brooklyn are bringing us Livr, a social networking app that gives you access based on your blood alcohol content. The drunker you are, the more cool things you can do.
Described as a "global network of similarly buzzed people looking to have a good time," Livr lets you log in by blowing into a breathalyzer, which attaches to your iPhone. The higher your BAC reads, the more social networking features are unlocked for your use. Hear that sound? That's a million personal-injury lawyers rubbing their hands together with glee.
When you've passed the breathalyzer test, or what the website refers to as the "biometric bouncer," Livr gives you access to its Hot Spots map, which shows where other Livr users are partying and how inebriated they are. The larger and darker a circle on the map is, the more inebriated the Livr users at the bar are, which sounds like a great way for opportunistic creeps to target women to make new friends with shared interests and life goals.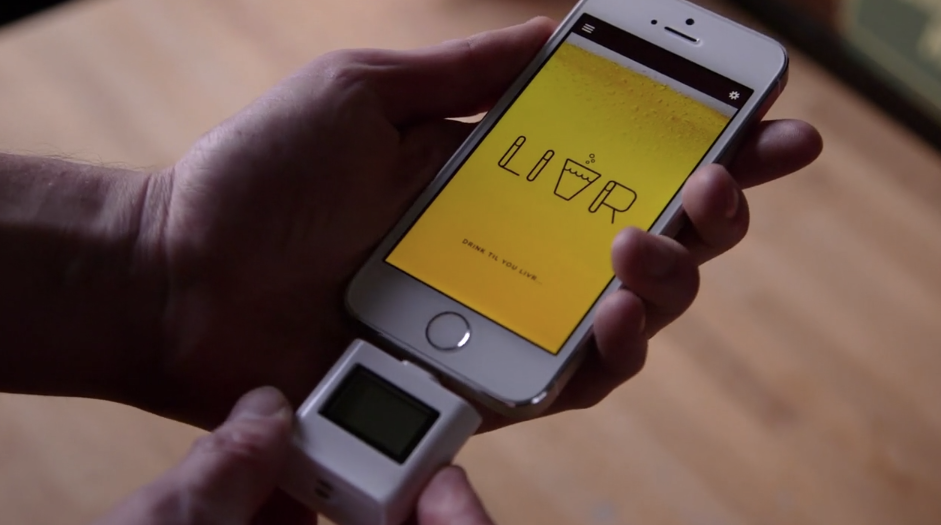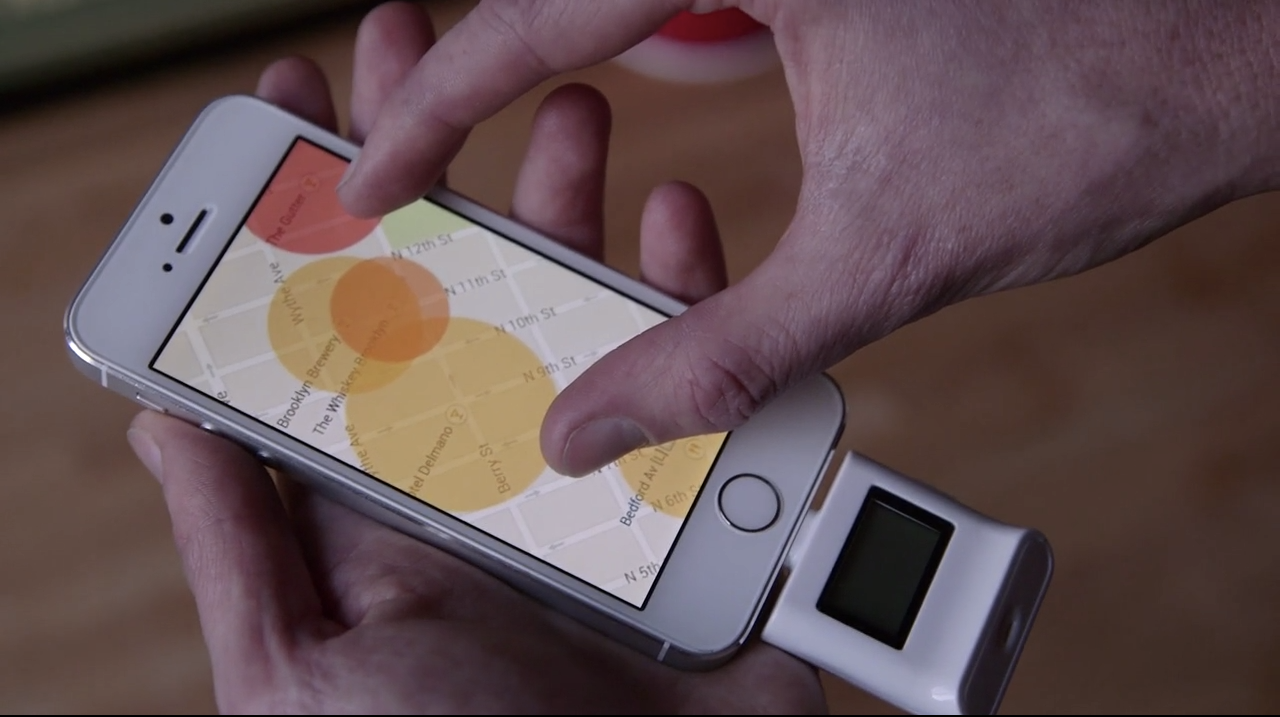 In addition to the Hot Spots map, Livr also offers a slew of alcohol-themed social networking features, including a crowdsourced "truth or dare" points (which gives you points based on your participation), a "drunk dial" feature, and a "blackout button" that eliminates all social media documentation from your night of carousing the day after.
Because it's an app that literally provides access based on how blotto you are, there's obviously a possibility that using Livr could yield deleterious effects on your health and safety. Yet when used responsibly, Livr could be a lot of fun; at the very least, the breathalyzer in particular seems like a great way to compete with your friends over who's drunkest during your nights out.
In a promo video on Livr's website, however, app creators Kyle Addison and Avery Platz seem to think Livr is far more than a novelty app/potential legal liability. Livr is a "community," Addison earnestly says in the video, pausing for emphasis, "of people who want to live life honestly and have a great time doing it."
While Livr sounds less like a hub for people who want to live life honestly and more like a community for functioning alcoholics, as of now it's neither: The app hasn't yet been released and is slated for a launch this spring, giving us plenty of time to rest up and prepare our own livers.
H/T The Next Web | Screengrabs via LIVR App/Vimeo