Remember those kids whose parents tugged them around on leashes? There's now a 21st-century version of that leash in the form of the Kizon, a new wearable from LG that lets you track your child's movements and yank them back even when you're miles away.
In essence, the Kizon is a small, colorful strap (it looks a bit like a kiddy smartwatch) that contains GPS-tracking technology, which hooks up to an app that lets parents track their child's location on an interactive map. It only has one button, which your child can press to call you or pick up calls from your phone. There's also a feature called Location Reminder which lets you track your kid's location at various points during the day—for instance, when he or she is coming home from school.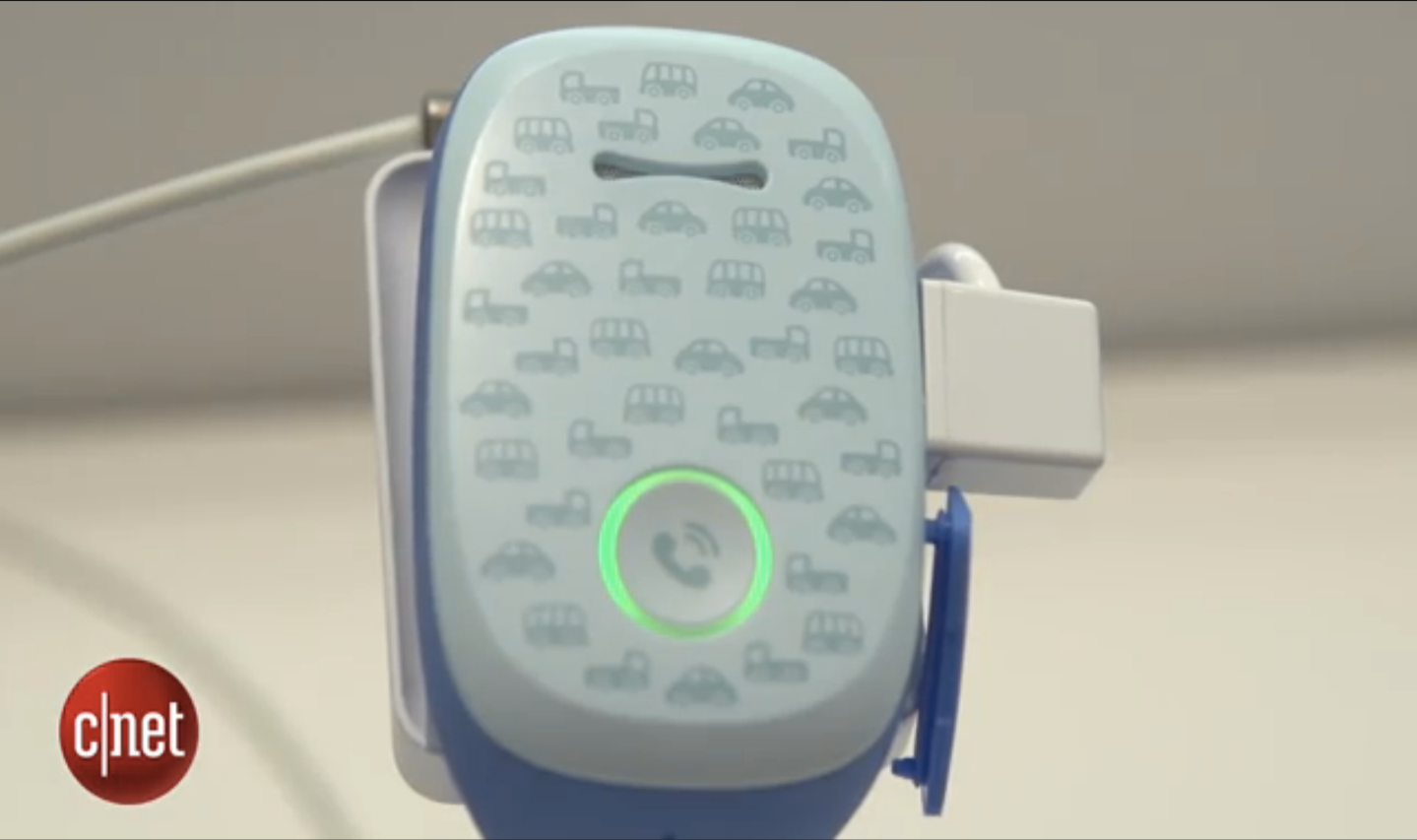 Screengrab via CNET
Currently, the Kizon is only available in South Korea, but LG has just announced that it's about to be released in European countries as well. However there are a number of other wearable child-tracking devices available in the U.S., such as the Swedish Tinitell (which also uses a 2G SIM card for location-tracking) and the FIlip, which also includes a messaging feature.
Ostensibly, the Kizon is targeted at parents of kids who are too young to own a smartphone, and too old to need someone to accompany them on, say, their walk to school. That's a relatively small age window, but there's undeniably a large market for helicopter parents concerned about their prepubescent kids' safety.
The question is, to what extent should parents use wearable tech like the Kizon to track their kids' whereabouts? Is the Kizon truly intended to give parents peace of mind, or is it just the digital equivalent of a leash for a hyperactive elementary schooler?  
Peter Bradley, the director of the charity Kidscape, falls into the latter camp: "Children still need to be taught about dangers—particularly 'stranger danger'," he told BBC News when LG released Kizon last July. "There are ethical points to consider too—should a child be able to be traced as part of going about their daily lives? How can a child develop their own coping strategies knowing a parent is watching over them?"
But the truth is, regardless of whether Bradley thinks it's ethical for parents to track their children's whereabouts, they do so everyday, with or without the aid of the Kizon: Thanks to technology, parents are now able to track their children's phone calls, their location, and even their sexts. Call it helicopter parenting or the protective parental instinct, but the Kizon is just one of a string of examples of how parents are using tech to find out what their kids are doing on a daily basis.
H/T CNET | Photo via janitors/Flickr (CC BY 2.0) and via LG Newsroom | Remix by Fernando Alfonso III