The leader of the House Freedom Caucus, Rep. Jim Jordan (R-Ohio), the home base for in Washington for the Tea Party movement, has become embroiled in a massive sexual assault scandal involving student athletes. And yet, despite the mounting evidence against him, so far, he refuses to resign from Congress.
What we know about Jim Jordan
Over the weekend, a seventh former Ohio State University wrestler came forward to say that  Jordan knew about sexual misconduct by a team doctor while he worked as an assistant wrestling coach at the university between 1987 and 1995.
The doctor, Richard Strauss, is accused of regularly molesting OSU athletes across more than a dozen sports. The abuse reportedly took place over the course of several decades. He was known to touch wrestlers inappropriately during examinations and ogle them in locker room showers.
Some accusers allege that he would shower with athletes multiple times a day and he was known to perform genital exams on students when they weren't necessary. The accusations became public information following a statement issued by Ohio State in early April, in which they announced that numerous allegations had been made against Strauss. Strauss committed suicide in 2005.

READ MORE:
What does Jim Jordan have to do with the Strauss scandal?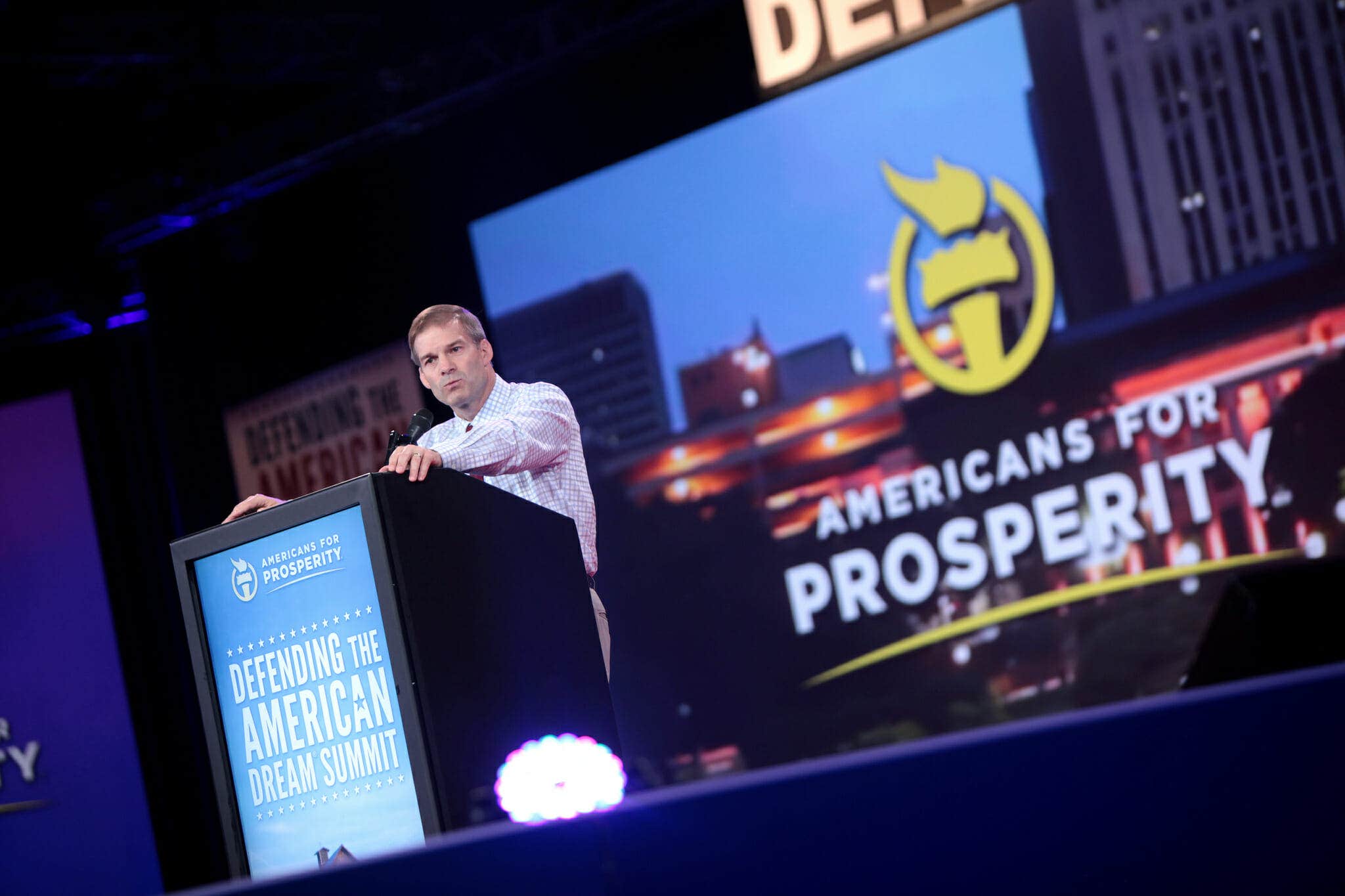 As the investigation has unfolded, a number of former athletes have insisted that Jordan had knowledge of Strauss's behavior, but turned a blind eye. One former OSU wrestler told the Washington Post, "Jordan definitely knew that these things were happening—yes, most definitely. It was there. He knew about it because it was an everyday occurrence."
Mike DiSabato, a former OSU wrestler who has publicly come forward against Strauss  says he reached out to Jordan before going public with his allegations, but that Jordan told DiSabato "not to get him involved."
Another ex-OSU wrestler told CNN, "Jordan is denying this because obviously it would be political suicide for him. He's still denying it. Jim Jordan knew. He didn't do anything about it."
Prior to these accusations, many in the Freedom Caucus viewed Jordan as a potential candidate for Republican Party leadership. The 54-year-old, now in his sixth term, has earned the admiration of his GOP colleagues for his uncompromising conservatism. With the pending retirement of Paul Ryan (R-Wisc.) as Speaker of the House, some insiders predicted Jordan might make a play for the role. Given this recent news, his political ascendancy is in doubt.

READ MORE:
What are Jim Jordan's politics?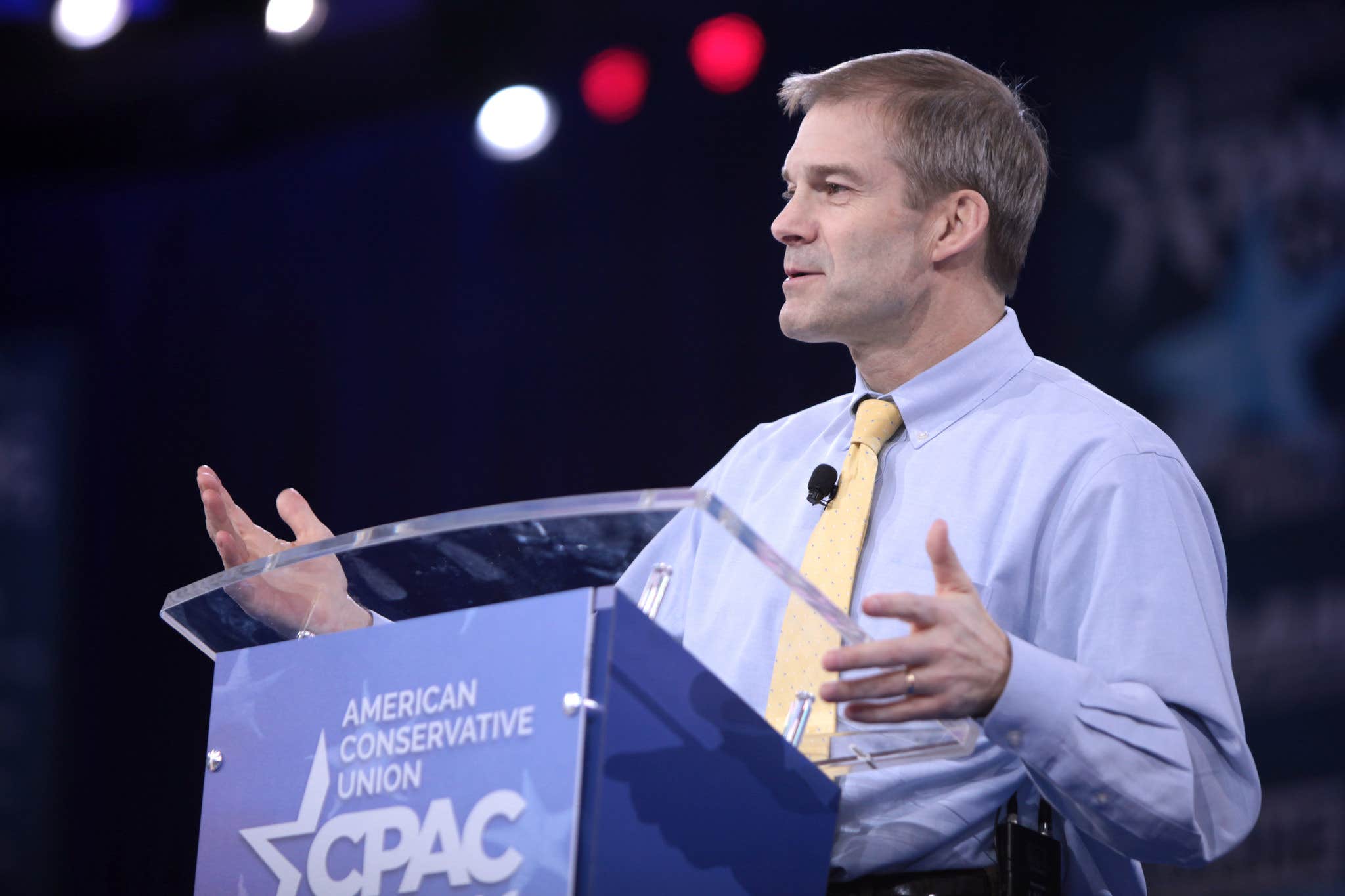 Jordan's politics fall in line with far-right Freedom Caucus orthodoxy. When he entered Congress in 2006, he won re-election focusing on welfare and tax cuts. He is also far to the right on social issues, a hardliner on abortion and gay marriage.  Jordan has been known to spearhead radical right-wing actions like refusing to sign on to Ryan's budgets until they contain deeper cuts and fighting immigration reform. 
In addition to his role in shaping the politics of the Freedom Caucus, Jordan has also been an adamant defender of President Donald Trump. He has helped lead the attempt to counter-investigate Robert Mueller and his team. 
President Trump has rewarded Jordan's loyalty with words of support. Last week, he said, "Jim Jordan is one of the most outstanding people I've met since I've been in Washington. I believe him 100 percent. No question in my mind."
Jordan himself has also remained defiant. This week, he has refused calls to step down and insisted that "deep state" forces are behind the scandal. Last week, he accused the ex-wrestlers of lying for the sake of political opportunism on Fox News. He said, "I think the timing is suspect when you think about how this whole story came together after the Rosenstein hearing and the speaker's race."
He has also called it fake news.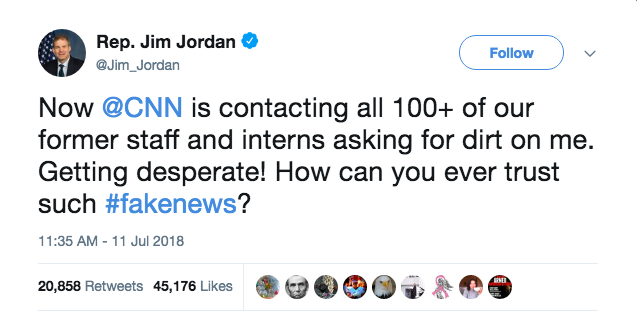 Will Jim Jordan remain in office?
Most of Jordan's fellow Freedom Caucus members—which the embattled congressman co-founded—have taken a "wait and see approach" regarding Jordan remaining in office. Rep. Louie Gohmert (R-Texas) has been one of his only vocal defenders.
In a statement released Monday, Gohmert said, "I personally vouch for the integrity of Jim Jordan."
He also cast downplayed the claims of the wrestlers, writing, "Unlike the Olympians who were minor children at the time they were abused, these former wrestlers were adults at the time they claim they were sexually abused by the Ohio State team doctor. Note that they do not claim they reported specific abuse to Jim Jordan or to anyone else."
A request has been submitted to the Office of Congressional Ethics to launch an investigation and Democracy 21, a non-profit watchdog group, called for his resignation on Monday. However, on Wednesday, Paul Ryan called Jordan, "a man of honesty, a man of integrity," and hinted that an ethics investigation may not take place.
Ryan's words signal that the Republican Party may be leaning toward supporting Jordan through the investigation rather than calling for his resignation. Jordan's chances to become speaker may have diminished. However, it remains to be seen if these allegations will have any meaningful impact on his career.
Editor's note: This article is regularly updated for relevance.