Staff sergeant Shaun Frank, a Utah soldier deployed in Afghanistan, was trying to help right an army vehicle that had rolled over when a young boy approached him with a homemade bomb. From just a few feet away, Frank took aim, but it was too late: the device exploded in a hail of shrapnel, metal ball bearings, and debris, some of which ripped through his body.
He could have been hit in a major leg artery as well, were it not for an iPhone 5 in his pocket that blocked large pieces of shrapnel. Alisha Lantz, Frank's sister, told KSL that "[the medics] did tell him when he got back to base that that iPhone probably saved his life."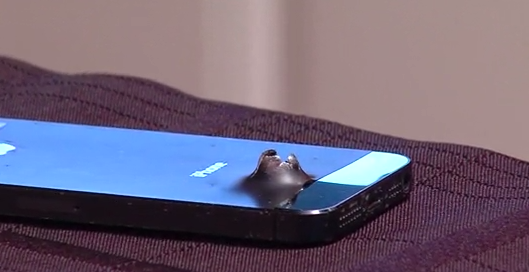 Hoping to keep the phone as a memento, Frank sent it to Apple and wryly inquired as to whether the damage was covered by his insurance. The company offered to let him keep it as is, or send a replacement, but they wouldn't do both. He held onto the battle-scarred gadget, and his family set to figuring out how they would buy him a new one.
Now, three months after that initial contact with Apple—plus a grassroots campaign, following KSL's report, to crowdfund another iPhone for Frank—the company has relented, and coughed up another iPhone 5. "It's the same phone he had previously minus a hole or two," said Lantz, who noted that Frank had no idea she had brought attention to his story. (The family has said, with gratitude, that they won't accept donations.)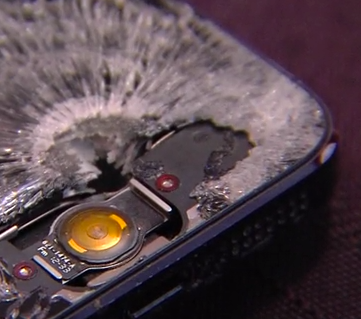 We wish Frank many happy hours of family FaceTime to come. 
H/T KSL | Photo by Sean MacEntee/Flickr (CC By 2.0)