A simple trick discovered by the since-suspended Twitter user @thebaemarcus will make your iPhone louder. The best part? You don't even need a third-party app. All you need is your phone, a little intuition, and a choice song to turn up loud.
How to make your iPhone louder
As outlined below, just go into your settings, select the "Music" icon and press "EQ." Then scroll down and choose "Late Night" hidden among the many equalization options.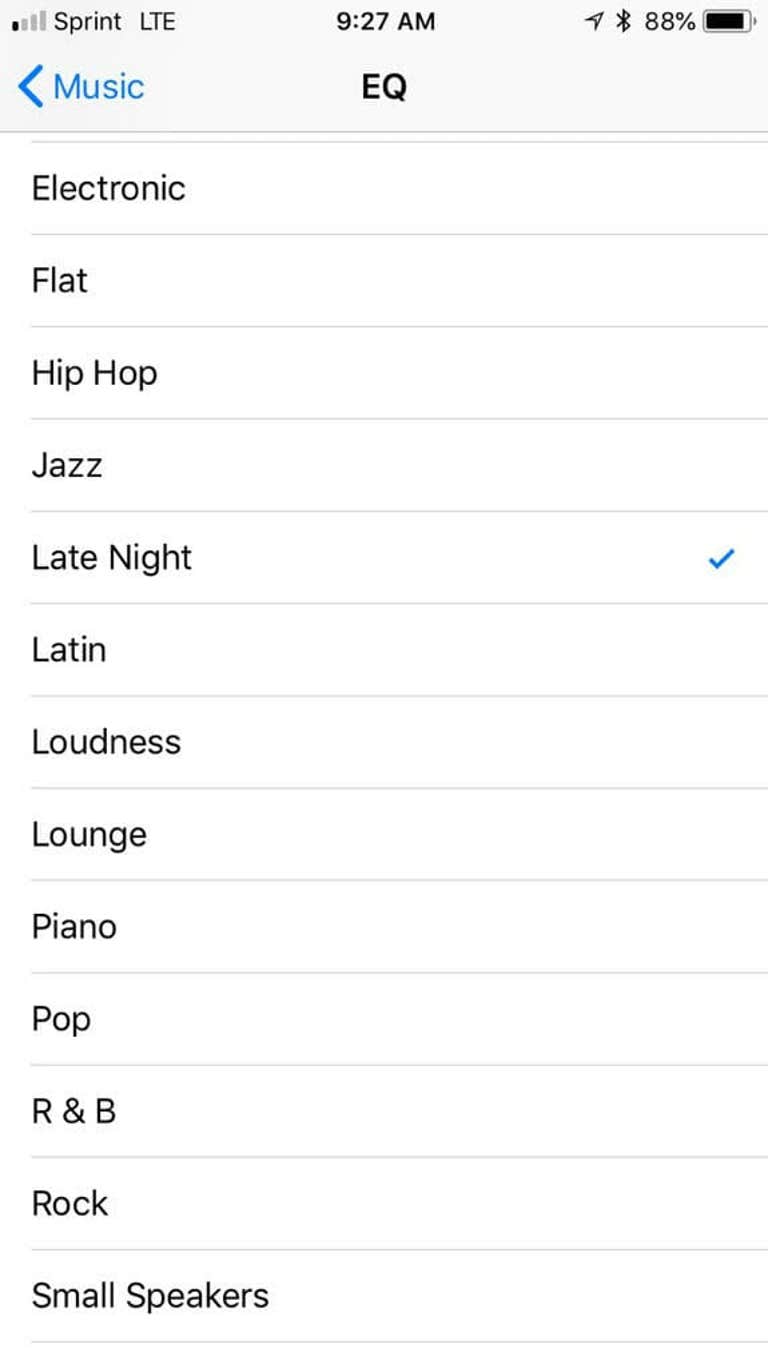 The Late Night setting instantly increases the volume on your iPhone.
The best way to test the difference between Late Night and the default EQ "off" setting is by using a background music app like Apple Music, Spotify, or YouTube Music. This will let you play music while you adjust your EQ settings, so you can hear any changes in volume and quality that might occur in real time.
READ MORE:
I actually preferred the Late Night mode in my testing, though you shouldn't raise the volume of your iPhone too high or your speakers will start sounding shrill and distorted. With in-ear headphones, Late Night offered a fuller, more aggressive sound, while the default was a bit more balanced and easier to listen to. I also tested it with a Bluetooth speaker, and found music with Late Night mode was louder than the default setting at the same volume notch.
Unlike other EQ options, which adjust certain sound aspects (bass, mids, treble) to fit a genre or setting, Late Night appears to simply make your iPhone louder. Perhaps by "Late Night" Apple meant crank it up to 11.
Editor's note: This article is regularly updated for relevance.