Sometimes thumbs just aren't enough. If you jumped at the chance to buy a 5.5-inch iPhone 6 Plus without trying it on for size, then found it far too big to use, we don't blame you: It has "plus" in the name, and plus means better!
Apple took the massively expanded proportions of its first phablet consideration with a feature called Reachability (double tap the home button to try it), but for some folks, that just doesn't cut it.
Happily, we of normal non-Plus hands and modest thumbs have a company called Thanko to credit for creating something called the Yubi Nobiiru. In theory, this fleshy, thumb-shaped stylus will help you navigate the more remote corners of your sprawling smartphone display. While its design predates Apple's new line of iPhones, it's perfectly suited to the iPhone 6 Plus for the low, low price of ¥1,480 (or $13.60).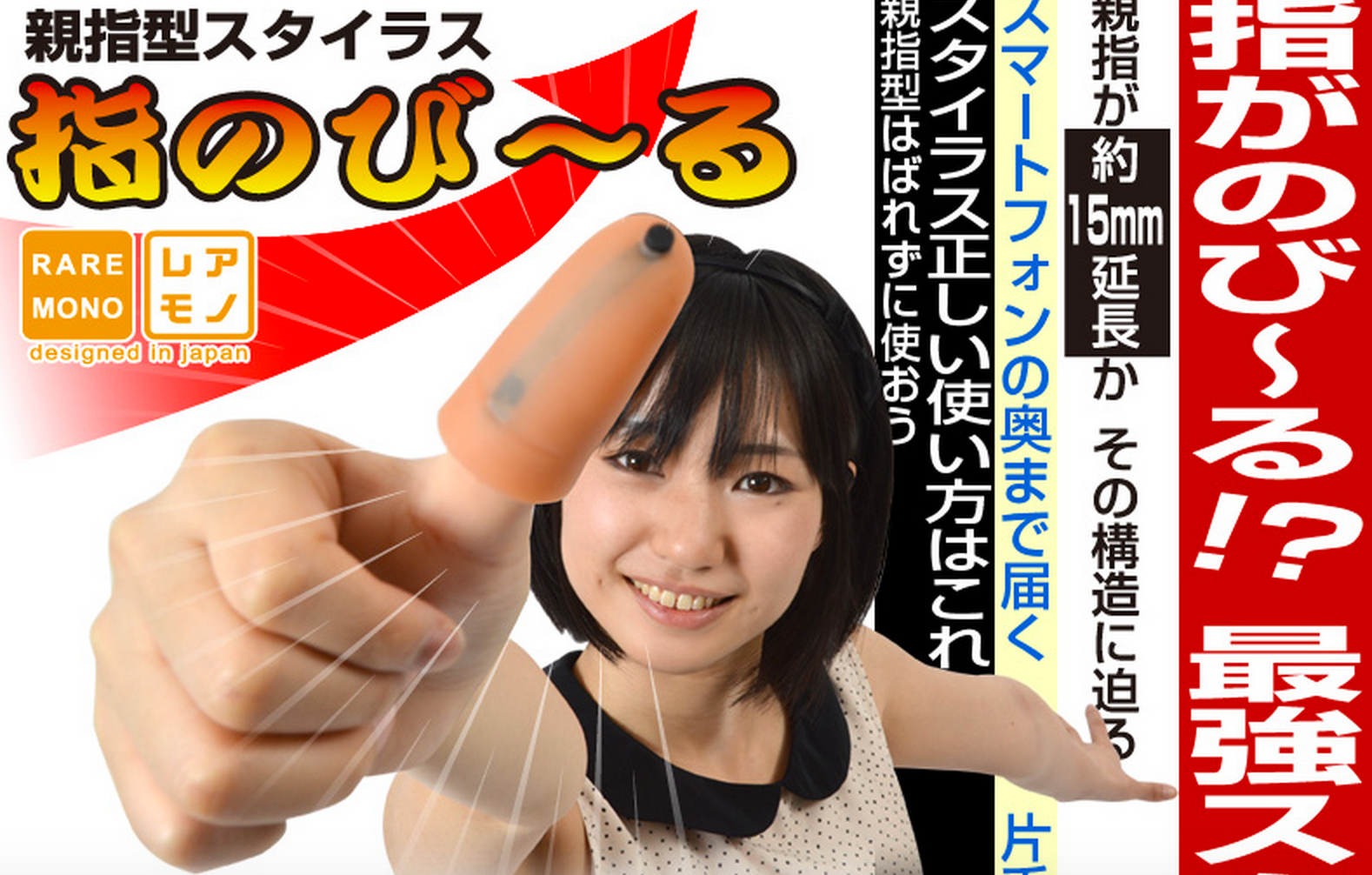 H/T The Wall Street Journal | Photo via William Hook/Flickr (CC BY-SA 2.0)