High heels are, to paraphrase Jean-Ralphio Saperstein, the worrrrrst. They're painful. They're expensive. They break off in sidewalk cracks when you're drunk. And if you wear them often enough, your toes will claw up and your feet will look like woolly mammoth hooves by the time you're 25.
Luckily, one London College of Fashion grad has come up with an alternative to wince-inducing stilettos, so you'll never have to traipse down the street barefoot at 3am again. They're hydraulic high heels, and they rock hard, almost as hard as that cluster of bunions on your heel.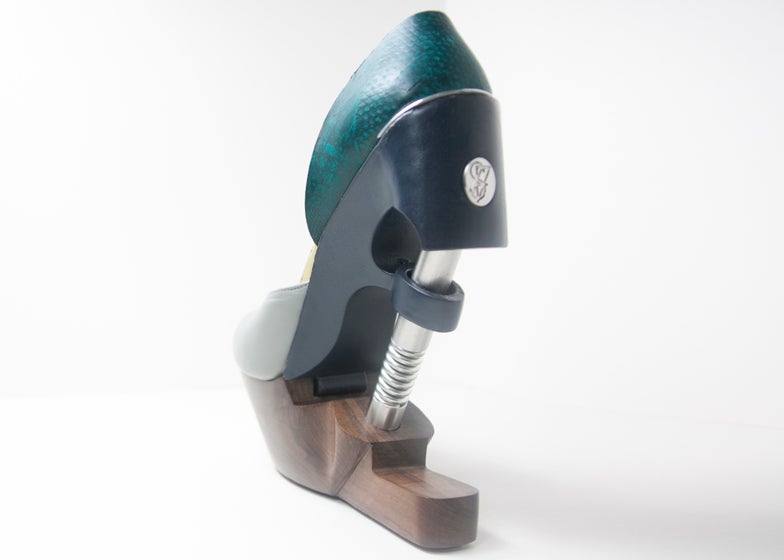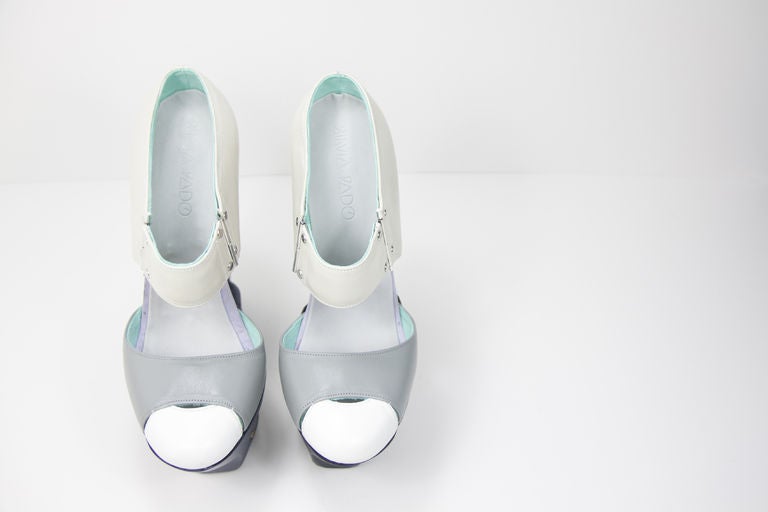 Designer Silvia Fado Morado created the shoes as a way to combine the comfort of sports footwear with the high-end fashion aesthetic of your average pair of Louboutins. To do this, she studied shoe weight, traction, and upper durability. She also consulted with an architect to study impact absorption during human motion, "because heels are structures which are affected by many different forces" while the wearer is walking, she writes on her website.
To ensure the shoes would be durable and comfortable to the wearer, Morado added springs, rubber balls, and pneumatic hydraulics and metal rings to the traditional heel. She also incorporated 3D printing and laser cutting techniques to create the material for the shoe, in addition to doing standard wood shaping and metal and leather work.  
Although all of this sounds too technical to actually result in an aesthetically pleasing, fashion-forward product, Morado's shoes are actually pretty damn impressive. The platforms in particular look like less slutty, more comfortable versions of the shoes Alexander McQueen designed for Lady Gaga's "Bad Romance" video. Granted, they don't exactly look ready for the mass market just yet, but with a few more design tweaks you could totally see some drunk college girls wearing these platforms at a bar or a club.
Rejoice, ladies: We have seen the future of high heels, and they are no longer the worrrst. Now, if only we could design shoes that automatically clean themselves after your roommate pukes on them.
H/T Gizmodo | Photos via Silvia Fado Morado