Every day, new apps are launched, and every day you join them, often creating new passwords. Of course, you would always just signup and login with your Facebook account, saving your time and brain space (we can't fit anymore passwords in there either).
But it also means that more and more third party companies have access to the information you share on your profile.
Facebook recently rolled out a privacy check-up for its users, which allows you to review exactly how your information is shared with others. This includes apps that have access to your Facebook password.
The feature was first announced in May but was only being tested with a small amount of users. The request to review privacy settings should surface when you log in in the near future, or it can be accessed when you click on the privacy shortcuts tab in the bar at the top of your home screen.
While the privacy check-up lets users to refine their profiles and sort through their private and public information more easily, there's something of an agenda that comes with it. "The more people trust Facebook Login, the more likely they'll be to use it," Paddy Underwood, a product manager on Facebook's privacy team, said at a conference in April.
Facebook, however, reports that the check-up is only available for desktop users now, saying it will gather feedback before creating a privacy check-up for mobile users. For those forced to wait, there is an easy way to revoke an app's access to your profile information.
To manually remove access, go to Privacy Shortcuts under the More tab within the Facebook app. Tap More Settings, then Apps. A list of apps that you've authorized to interact with your Facebook account will appear, and from there you'll be able to remove them simply by clicking on the app and clicking the Remove button at the bottom of the screen. Users also have the option to remove all activity associated with that app from their profile.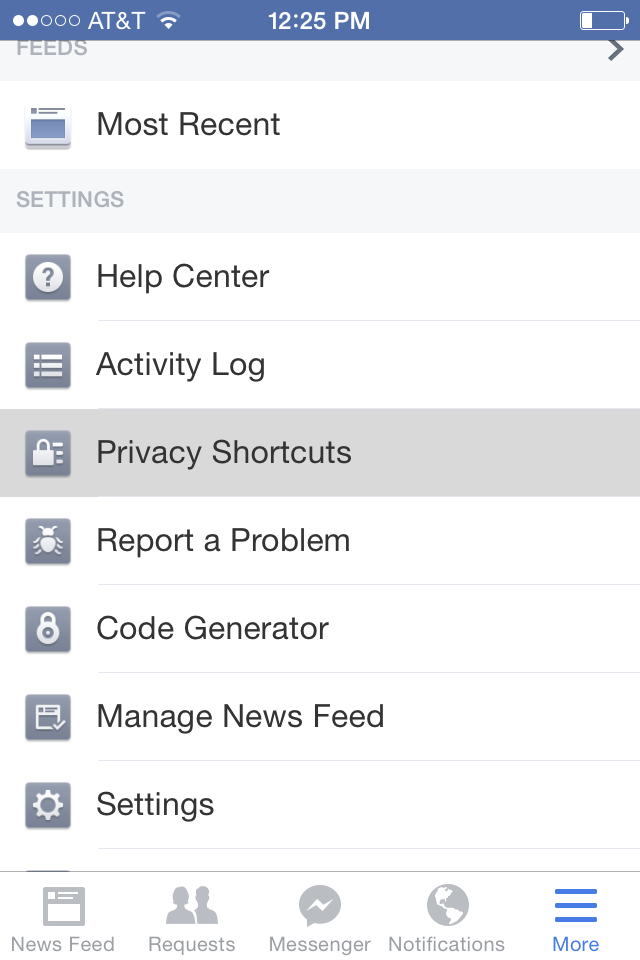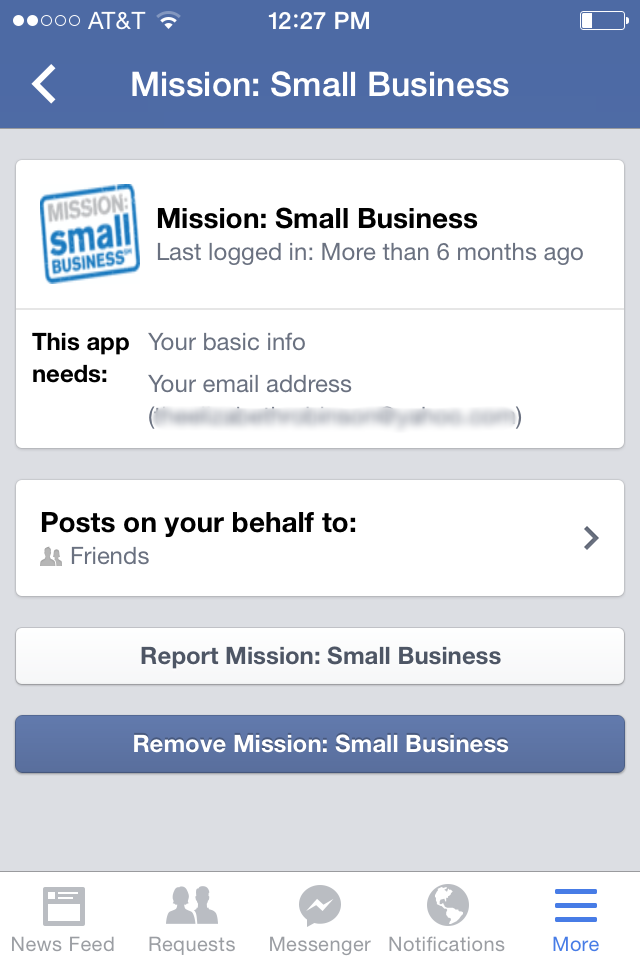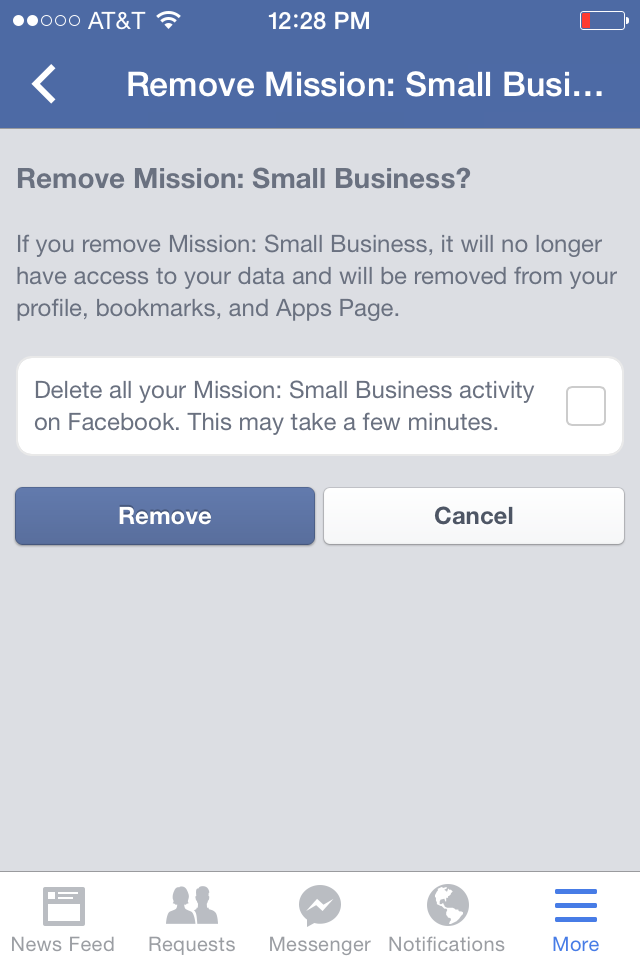 Desktop users who opted to skip the privacy check-up can follow similar steps by going to privacy settings and clicking on the Apps tab in the left column. When removing an app through Facebook's desktop version, a pop-up window appears, warning users that even though the third party can still use the information they've already gathered depending on the company's privacy policy. While regulations differ from company to company, some offer an email address where you can request that they erase your personal information from their servers.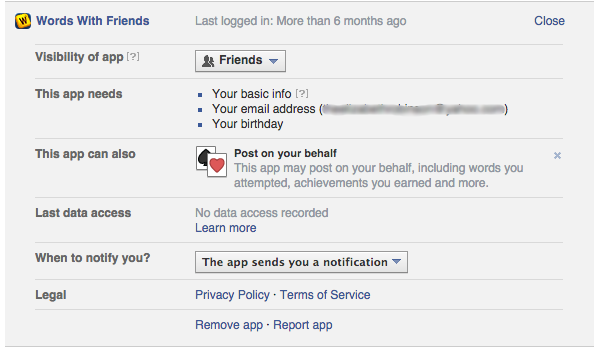 Considering how complicated it can be to change Facebook privacy settings, the process is relatively simple. But for those who don't feel like clicking through a series of links, one third party service rounds up all the apps you've authorized to access your information into one place. MyPermissions performs a scan of the online services to which you're currently signed in and gives you the option to review and delete apps from multiple social media sites such as Facebook, Twitter, Instagram, and Google. The company says that they do not store personal information or IP addresses in its servers and does not track or save Internet browsing histories. The service is available both online and through a free mobile app.
Unfortunately, our personal information won't always be safe from prying eyes, but easier access to privacy controls will help regulate who sees what.
Illustrationg by Jason Reed