Today Facebook is 10 years old and as a gift, blessed us with our own memory videos. Watching your Look Back video is a guaranteed nostalgia machine. The emotionally manipulative video lasts about a minute and shows highlights of your Facebook activity from your early profile pictures to your photos with the most "likes." (mine's 27? Really? *Hangs head in shame.*)
Even if your Look Back video is a bit embarrassing, you've got to credit Facebook for targeting the narcissist monsters that we are and showcasing these little pieces of personal moments, complete with some nice transitions and music. Problem is, the video on Facebook itself doesn't have a download or outside share link (you obviously can share it on Facebook but that's it).
If you want your Look Back video for yourself, though, there is a solution. First, click this link to find yours. It will prompt you to log into your account if your password isn't already saved on your computer.
While on your Look Back page, open a javascript debugger (easier than it sounds—see next bullet), and paste this code in the space, then press enter.
To open a javascript debugger:
Mac: ALT-COMMAND-J
Windows: CTRL-SHIFT-J or F12 then click the Script tab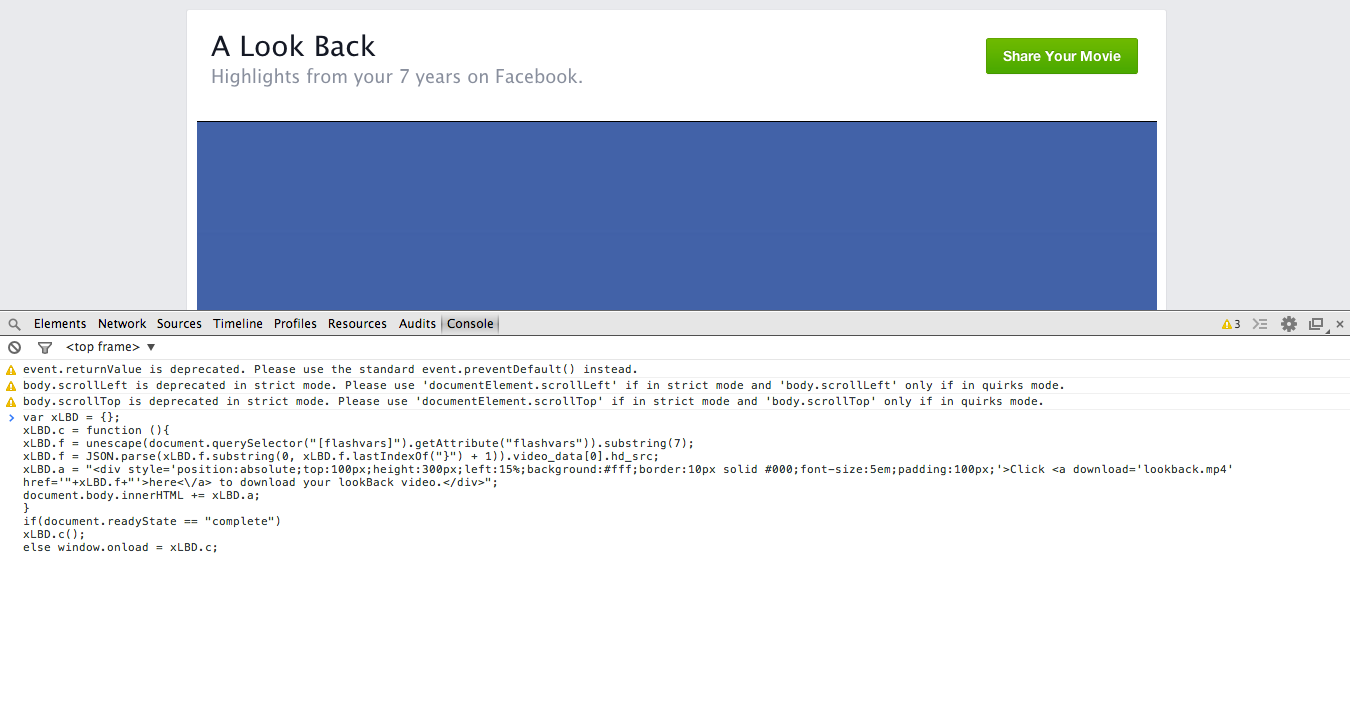 After pasting the link and pressing enter, there should be a popup saying, "click here to download your Look Back video."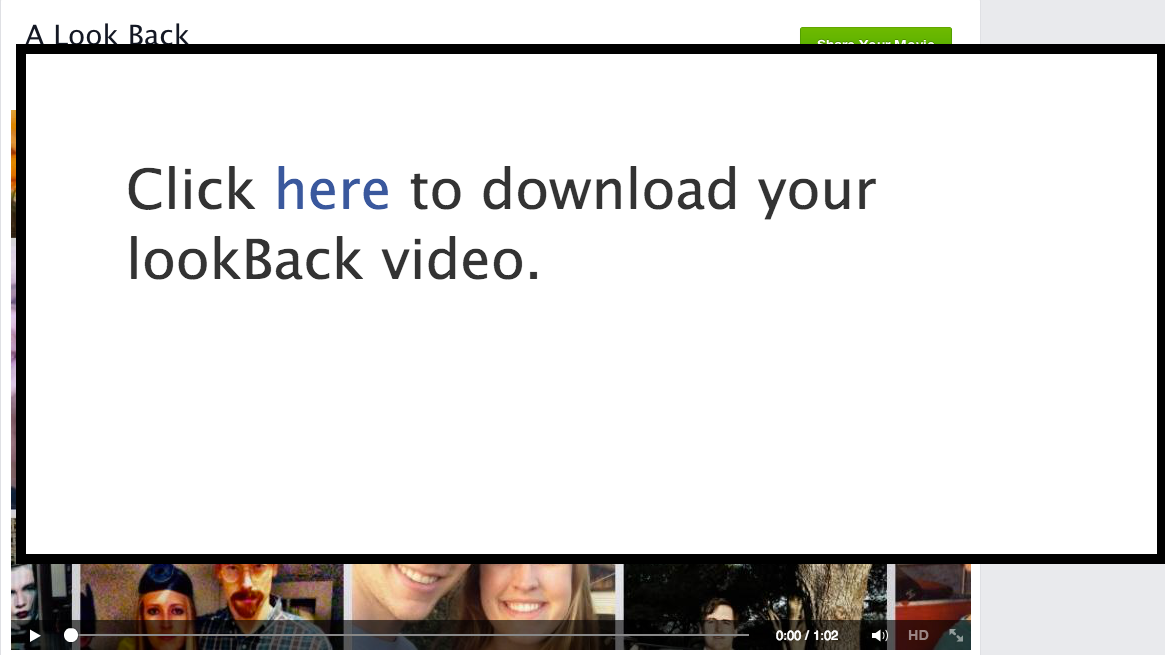 You're then taken to a separate window with a link to your video that you can share with all your Facebook friends or email to your family as a replacement for your "what I've been up to" email you've been putting off. Now it is yours, not Facebook's, and you can do with it whatever you please!
Screenshot via Facebook/Look Back