Tired of the terrible ads that play before your YouTube videos? For content creators, there's an alternative.&
YouTubers can block offensive, manipulative, or political ads, as well as anything that's been shown so many times that viewers have taken to the comments to complain about it. Creators can also block content that could be triggering for their viewers.
The issue has become a focal point in the wake of last month's YouTube underage sex scandals, in which multiple women claimed that they were in abusive and manipulative relationships with Tom Milsom and Alex Day. At the time, Day admitted that the claims from those women were true and asked that his music be removed from DFTBA Records, but his videos are still on YouTube and included in YouTube's rotating selection of pre-roll ads. 
Charlie McDonnell, among others, discovered that Day's pre-roll YouTube ads still played in front of his videos. While he wasn't personally wronged by Day, who he considered a friend, McDonnell became distressed whenever he saw Day on his screen and he figured that some of his viewers (as well as his peers' viewers) felt the same way.
"As far as I'm aware there is no way for viewers to block these ads themselves, but if you make videos then you can stop the ads from appearing on the content that you make," McDonnell wrote.
Luckily, there's an easy way to hide that content without having to remove ads from your YouTube channel entirely.
First, you'll need to go to the Allow & Block Ads page on your AdSense account. This is the page where you'll tell YouTube and Google what kind of ads you want and don't want to show in front of your videos for various reasons.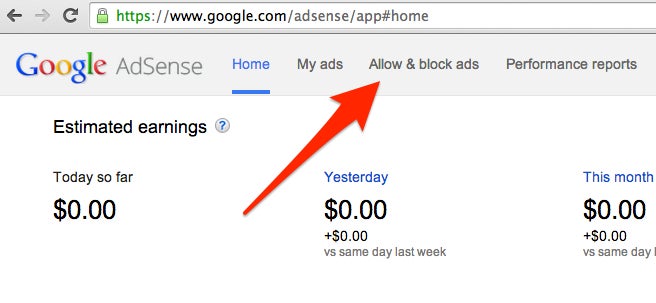 Once you're there, put in the URLs you no longer want to see. This would include the direct link to the video itself, the channel's playlist with the ad in question in it, and the channel itself.
After that, your subscribers' viewing experience should be a little smoother.
H/T Charlie McDonnell | Photo via Todd Dailey/Flickr