TechCrunch Disrupt is over, and unless you had $1,600 burning a hole in your pocket, then chances are you missed it. But not to worry—we've got the hot takes ready for you.
1) The U.K. minister of culture and digital economy Ed Vaizey's idea of "nirvana" is "driverless cars and drones everywhere."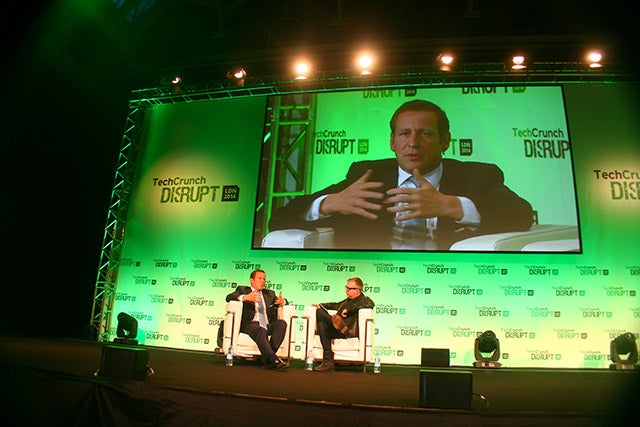 Ed Vaizey chatting to TechCrunch editor-at-large Mike Butcher.
2) You can now get an ultrasound device for your iPad.
3) AOL CEO Tim Armstrong admits that the AOL-Time Warner merger is "one of the worst mergers in history, statistically."
4) Investors really don't like the current European regulatory framework.
5) In terms of company size and overall economic ecosystem, venture capitalists view Europe as 20 years behind America.
6) Key investors in Wonga, a controversial short-term loan company that had to write off more than $320 million in bad loans earlier in 2014 still refuse to comment on "what went wrong."
7) Bitcoin service Coinbase believes it can be the one to build Europe's cryptocurrency ecosystem.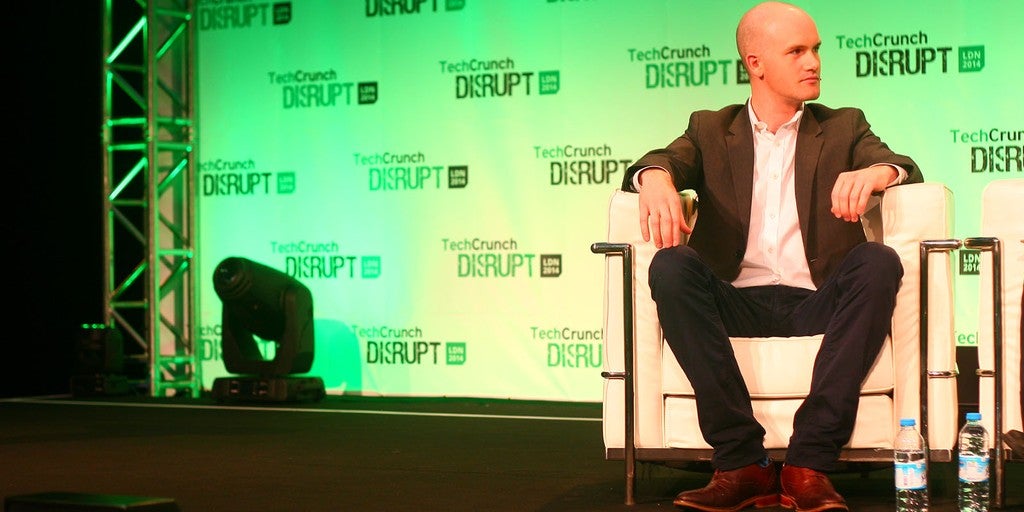 CEO of Coinbase Brian Armstrong.
8) America is an incredibly difficult region for rideshare companies to break into because the relatively low fuel costs and lack of tolls means there's little incentive for drivers to share.
9) Denmark-based Investor and entrepreneur Morten Lund agrees he might be "insane," apparently doesn't know how much he invested in Skype, thinks everyone in Europe over 40 is "dull" and sits around watching TV and eating donuts, agrees that he goes into new ventures with "his heart and his dick," and says that everyone is welcome to use his offices—just not all at the same time.
10) Music platform SoundCloud still doesn't have an answer to the problem of copyright infringement.

Cofounder of SoundCloud Eric Wahlforss.
11) Google Ventures Europe is interested in funding talent anywhere that qualifies for the Eurovision song contest—and that includes Russia.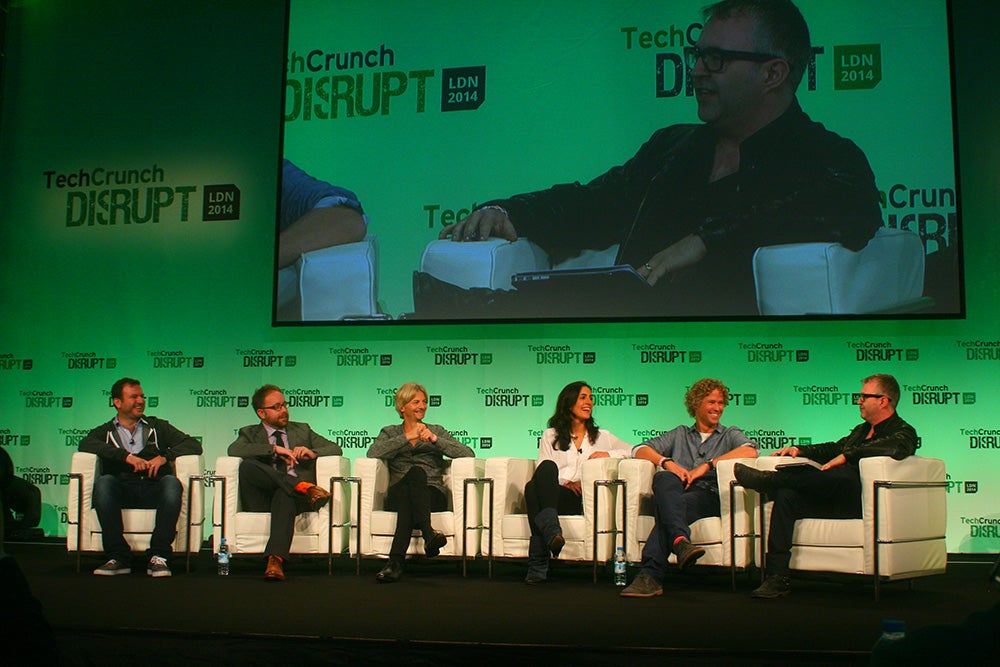 (L-R) Eze Vidra, MG Siegler, Peter Read, Avid Larizadeh and Tom Hulme, in conversation with Mike Butcher of TechCrunch.
12) There's an app that wants you to organize meet-ups with your friends without using any words, and it's not even the most pointless idea at Disrupt.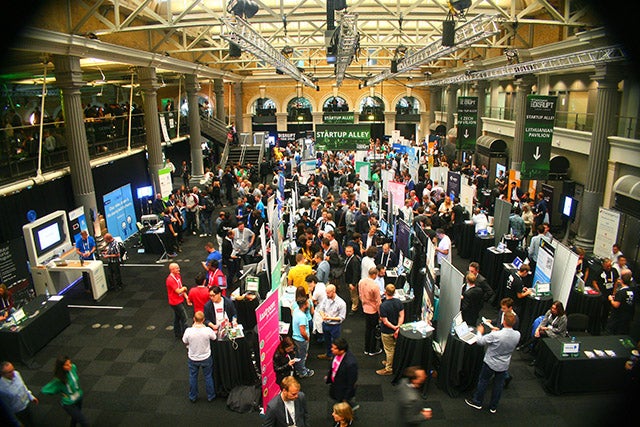 13) Britain wants broadband speeds like South Korea—but who doesn't?
14) Outgoing E.U. Commissioner Neelie Kroes thinks the European telecom sector is "sub-scale," "fragmented," and is "its own worst enemy."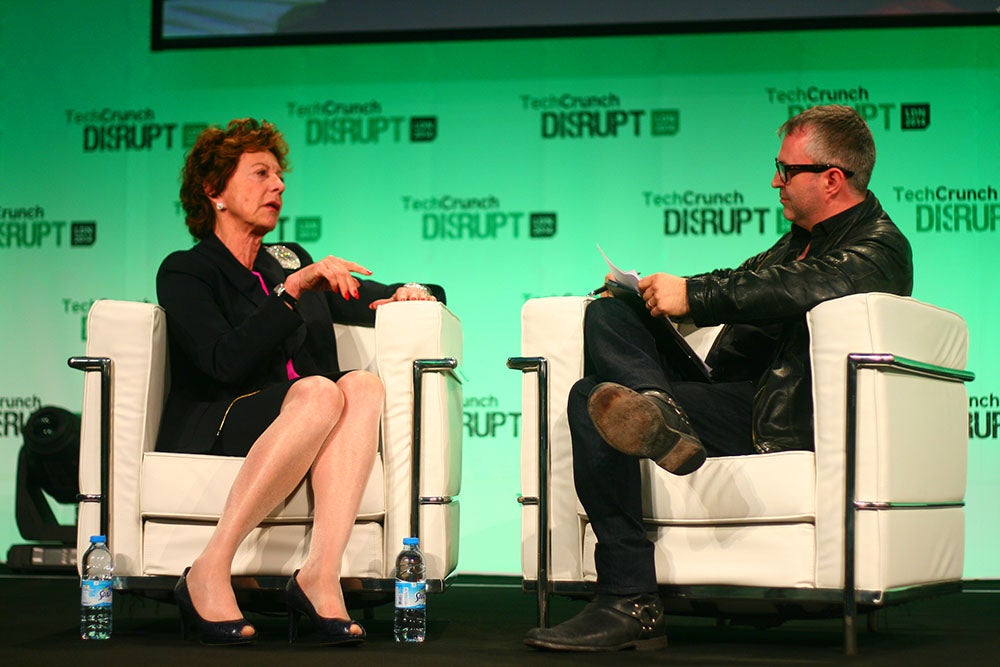 Neelie Kroes, European Commissioner for Digital Agenda. 
15) Kroes still believes in the right to be forgotten—but says it's important than young people who are putting things online has consequences, and that when you push send then "it's gone."
16) 11 million people in the U.S. still use dial-up.
17) AOL is mulling over forcing readers to registration in order to access TechCrunch site.
18) Before its drastic layoffs in 2014, e-commerce company Fab was spending more than $14 million a month.
19) There are no "explicit" talks underway for a deal between Yahoo and AOL.
20) There's now an app designed to help you cheat on math tests.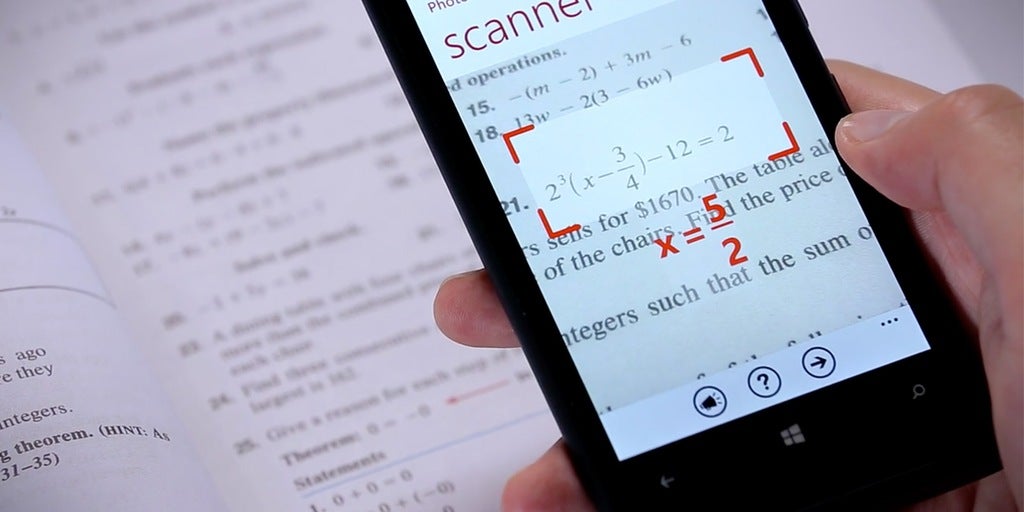 Screengrab via MicroBLINK / Vimeo
22) The Disrupt Cup—and the accompanying $48 thousand prize fund—was won by Crate.io, a database server platform.

Crate.io accepts the Disrupt Cup from the TechCrunch editorial team.
23) AOL has extended an "open job offer" to TechCrunch founder Michael Arrington to return to the company at any time, despite his resignation following conflict-of-interest accusations over his investment fund.
24) Disease Diagnostic Group, the runner-up to the Disrupt Cup, hopes to save a million lives by diagnosing malaria within seconds using cheap, simple hardware.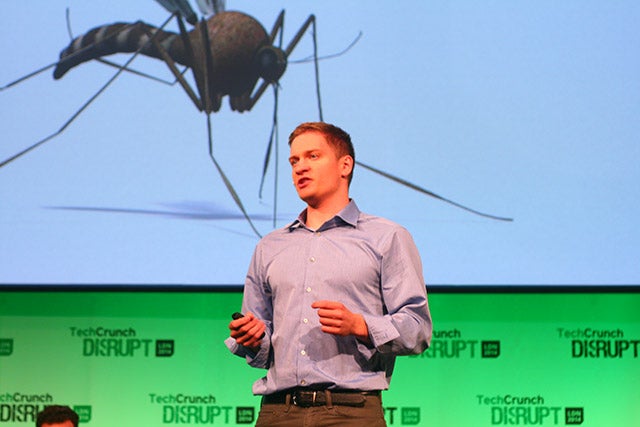 John R. Lewandowski, CEO and founder of Disease Diagnostic Group.
25) AOL is contemplating spinning off CrunchBase.
26) Embattled Mind Candy CEO Michael Acton Smith, creator of Moshi Monsters, says the last few difficult years have been "terrifying"—but also "exciting," and he doesn't regret not taking the multiple opportunities he had to sell out.
27) You shouldn't try taking video selfies on stage.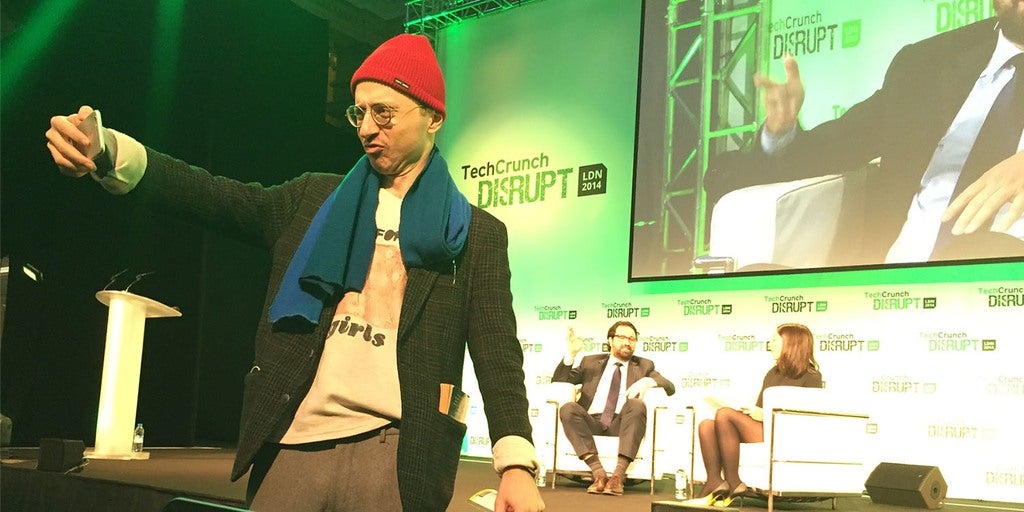 Photo via James Cook/Business Insider
28) Having an epileptic fit? There's an app for that.
Photos by Rob Price